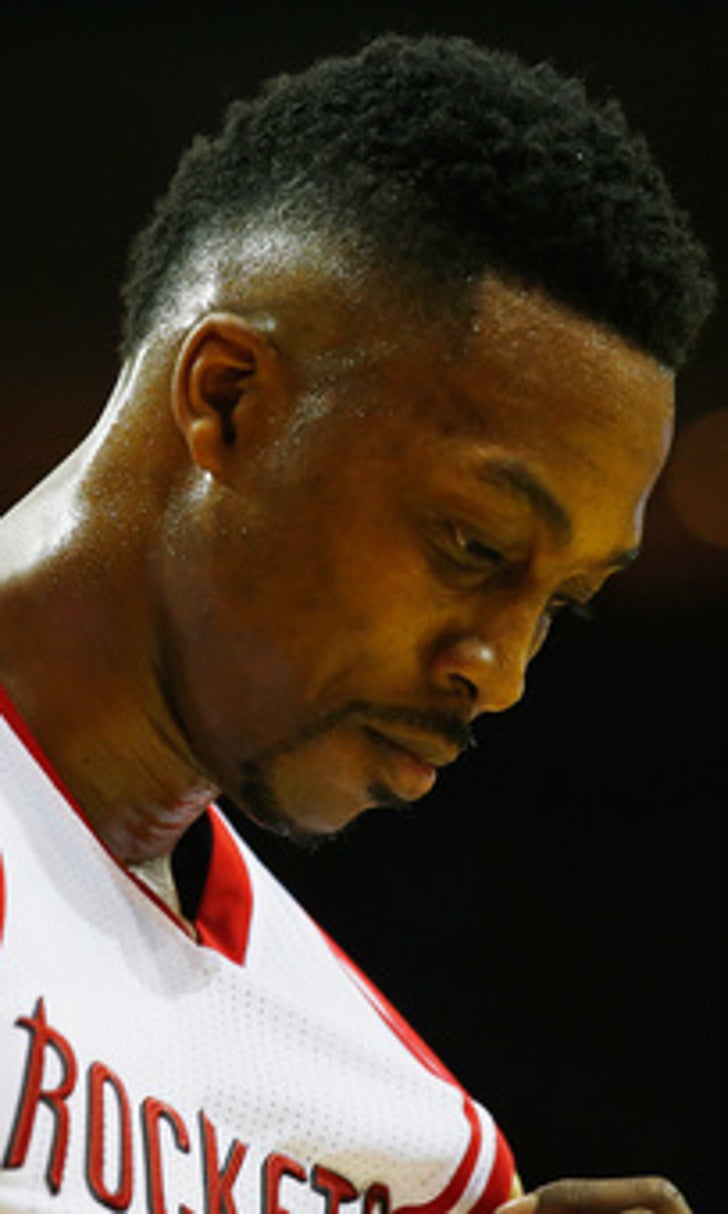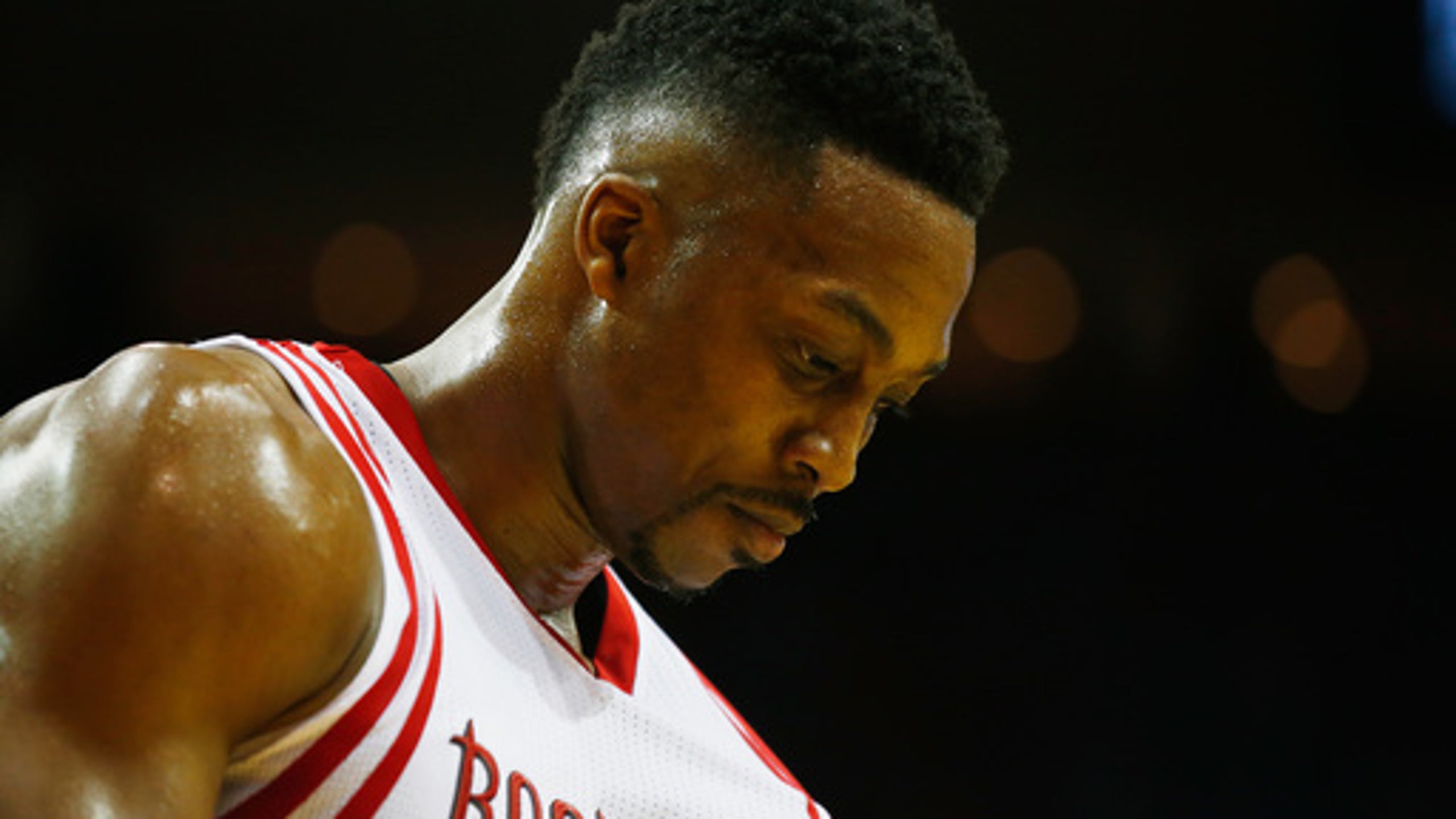 Report: Rockets won't trade Dwight, want Big 3 with Durant and Harden
BY Jeff Caplan • February 3, 2016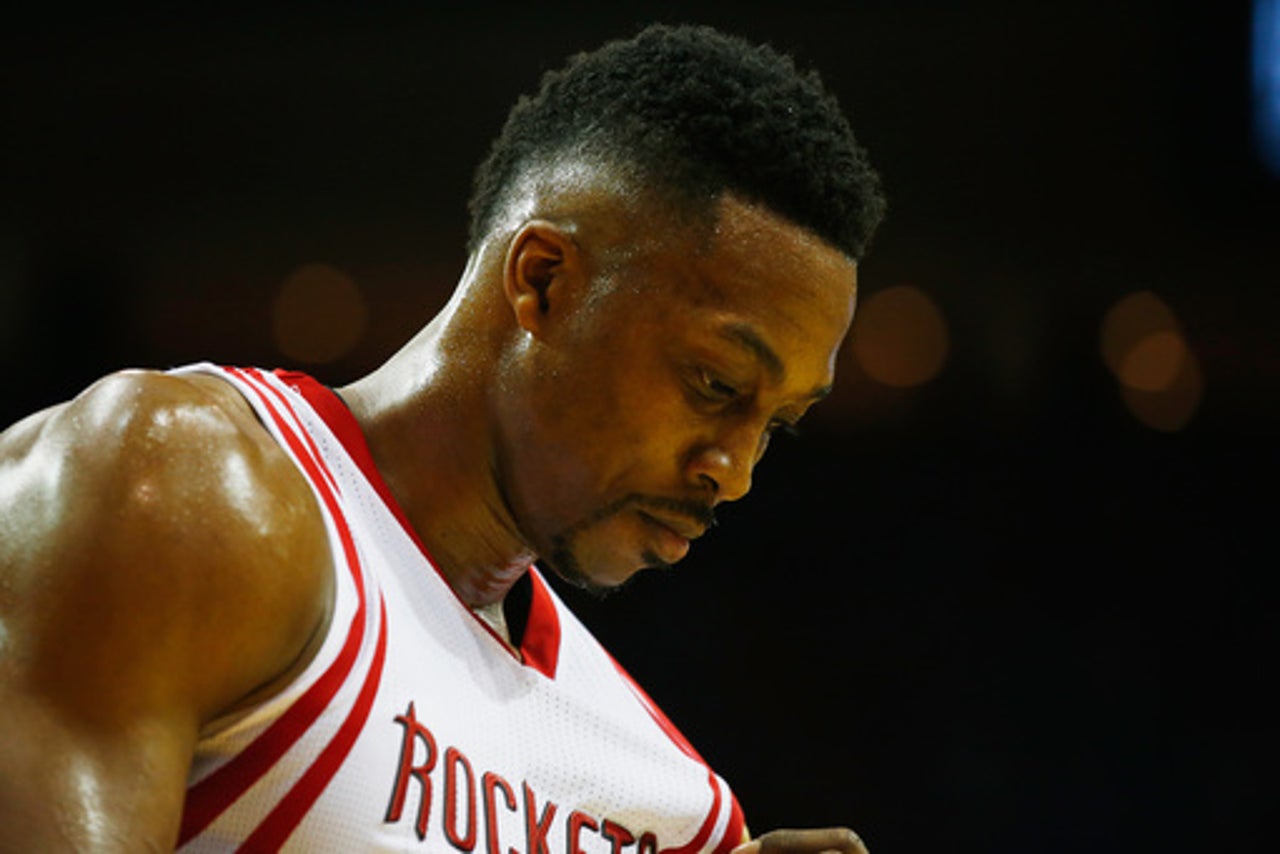 The Houston Rockets have no intention of dealing center Dwight Howard as the NBA's Feb. 18 trade deadline approaches.
Despite recent reports of trade talk surrounding the 6-foot-11 center, ESPN.com reports that the Rockets plan to keep Howard until the end of the season even though he can become a free agent and leave Houston with the Rockets getting nothing in return.
Howard's ability to become a free agent is why some believe it is in the Rockets' best interests to move him at the deadline. However, according to ESPN, the Rockets general manager Daryl Morey's grand plan is to pursue Oklahoma City Thunder star Kevin Durant in free agency and reunite him with former teammate James Harden, while also re-signing Howard. Yahoo! Sports reported Tuesday that if Durant leaves Oklahoma City, his top choice would be to join Stephen Curry and the Golden State Warriors.
FWIW, Morey to @ChronBrianSmith on keeping Howard: "There's no way are making the solid playoff push this year without Dwight."

— Jonathan Feigen (@Jonathan_Feigen) February 3, 2016
ESPN reported that the Rockets have not had any "meaningful talks" about trading Howard since December. A report from Comcast Sports New England surfaced Wednesday that the Boston Celtics are interested in trading for Howard. ESPN also reported that Howard does not want to be traded and hopes to enter into negotiations with Houston during the offseason.
An unhappy Howard ditched the Los Angeles Lakers to sign with Houston in the summer of 2013. He played just 41 regular-season games last season, but was instrumental in the Rockets rallying from a 3-1 deficit in the second round against the Los Angeles Clippers and advancing Houston to the Western Conference finals for the first time since the back-to-back championship seasons in 1994 and 1995.
Howard remains a polarizing figure. But when he's healthy, he has shown he can still be a dominant force at both ends. Before suffering a sprained ankle that forced him out of three games recently, Howard put together an impressive run of 10 consecutive double-doubles. 
He's missed 10 games this season due to injury and the Rockets have struggled to gain traction, sitting at 26-25 after beating the Miami Heat on Wednesday. Howard, who is is averaging 14.4 points and 11.8 rebounds this season, didn't play in the game because of a one-game suspension for making contact with an official. That came during a frustrating stretch in which he picked up four technical fouls and two ejections in consecutive games.
The Rockets have played well without Howard before, but if they are to get on a roll and gain significant momentum heading into the stretch drive and beyond, Howard figures to have to be a major part of the progress.
---
---