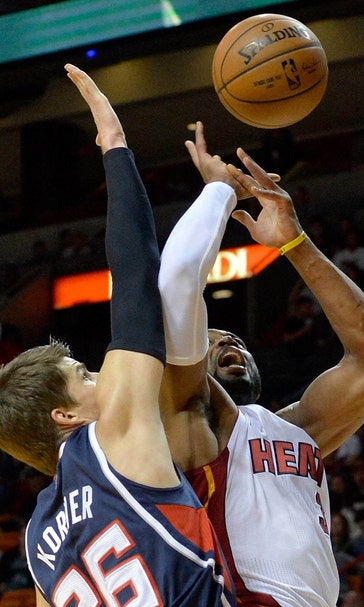 Previewing Hawks-Heat: Can Atlanta continue its dominance of Miami?
November 2, 2015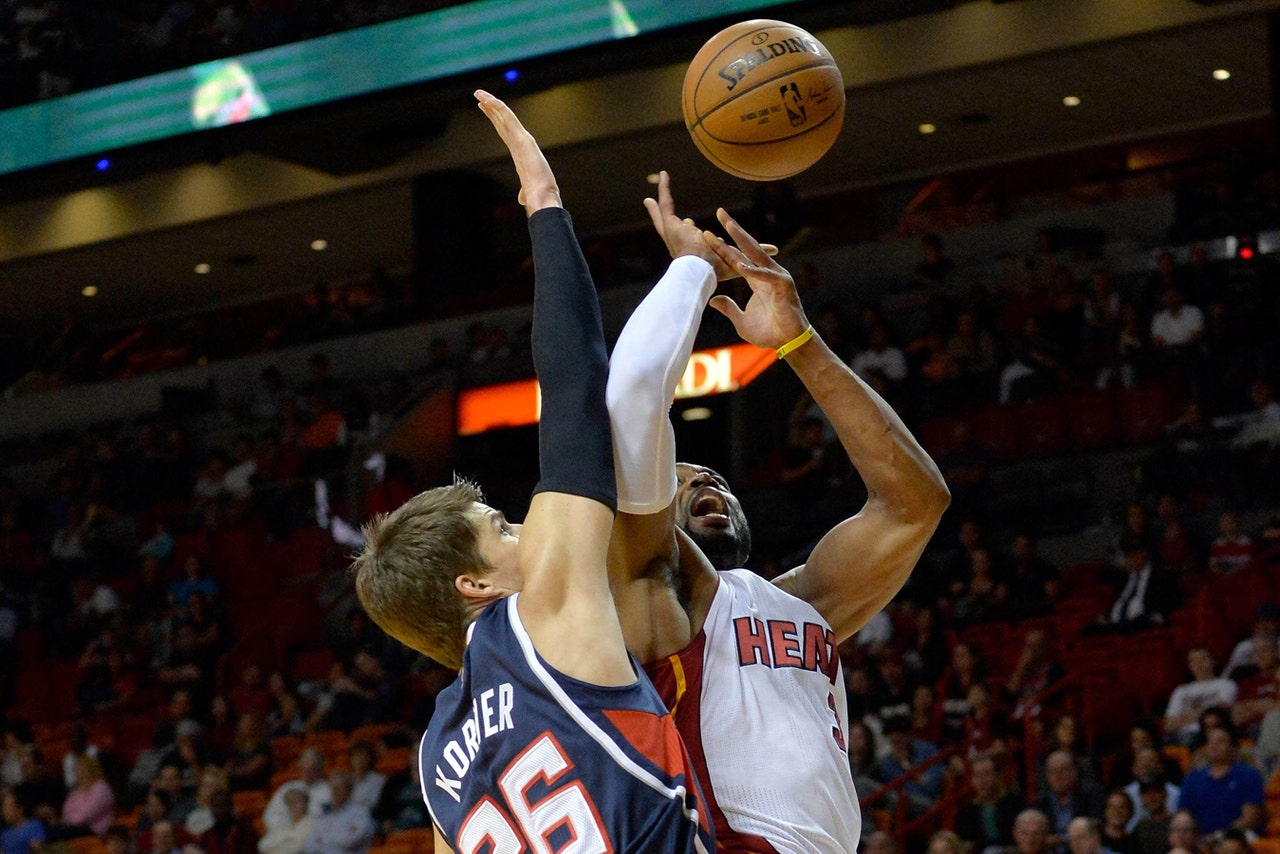 The Miami Heat needed a mid-game boost to earn their latest win. They might need some additional help to get over the hump against their next opponent.
The Heat hope the energy from a fiery halftime speech carries over to a Tuesday night meeting with the visiting Atlanta Hawks.
The Heat (2-1) nearly suffered their first loss at home after coming out flat against Houston on Sunday. Miami trailed 65-44 early in the third quarter but Udonis Haslem's words at halftime that were credited as the spark that ignited a 65-24 run to close a 109-89 victory.
Haslem didn't play against the Rockets and has logged 11 minutes in one game this season. That didn't stop him from laying into his teammates with a profanity-laced tirade that featured some water-bottle spikes in the locker room.
''Absolutely awesome,'' coach Erik Spoelstra said. ''That's what leaders do. By the time I got in there, he was already halfway through it and there wasn't much that was needed to be said after that.''
The Heat were coming off an emotional 102-92 loss in Cleveland on Friday that reunited Dwyane Wade and Chris Bosh with former teammate LeBron James. It appeared that defeat would create a lull through the weekend until the Heat woke up late against the Rockets.
Wade scored nine of his 20 points while Luol Deng had seven of his 14 in the third quarter, and Bosh scored all 10 of his in the fourth. Hassan Whiteside added 10 of his game-high 25 after halftime.
Whiteside recorded his first double-double by hitting 12 of 15 shots to go with his 15 rebounds.
Mike Budenholzer's discussion with his team Sunday likely wasn't as animated as Haslem's, but it did the job all the same.
Atlanta (3-1) has won three straight, the last two coming in tight fashion against a young Charlotte team that missed the playoffs last season. The Hawks trailed 76-70 on Sunday after allowing 37 points in the third quarter, triggering a talk from their coach between periods.
Atlanta responded to Budenholzer's defensive requests appropriately, holding the Hornets to 4-of-24 shooting in the fourth to earn a 94-92 win.
''They all know the third wasn't our best, but they found a way,'' Budenholzer said.
Atlanta's two victories over winless Charlotte came by a combined five points.
The Hawks made 38.0 percent of their 3-pointers last season, second-highest in the NBA, but they sit in the bottom third of the league this season at 32.0.
Kyle Korver has gone 4 of 14 from beyond the arc while Al Horford (5 for 18), Jeff Teague (3 for 13) and Dennis Schroder (3 for 13) have also struggled.
Outside of the ugly quarter against the Hornets, defense has helped the Hawks stay afloat. Opponents are making 39.4 percent from the floor against Atlanta, which has allowed an average of 36.5 points in the paint while forcing 68 turnovers.
Miami has dropped six straight against the Hawks, with two of the last three coming at AmericanAirlines Arena last season.
---
---