Glenn Robinson III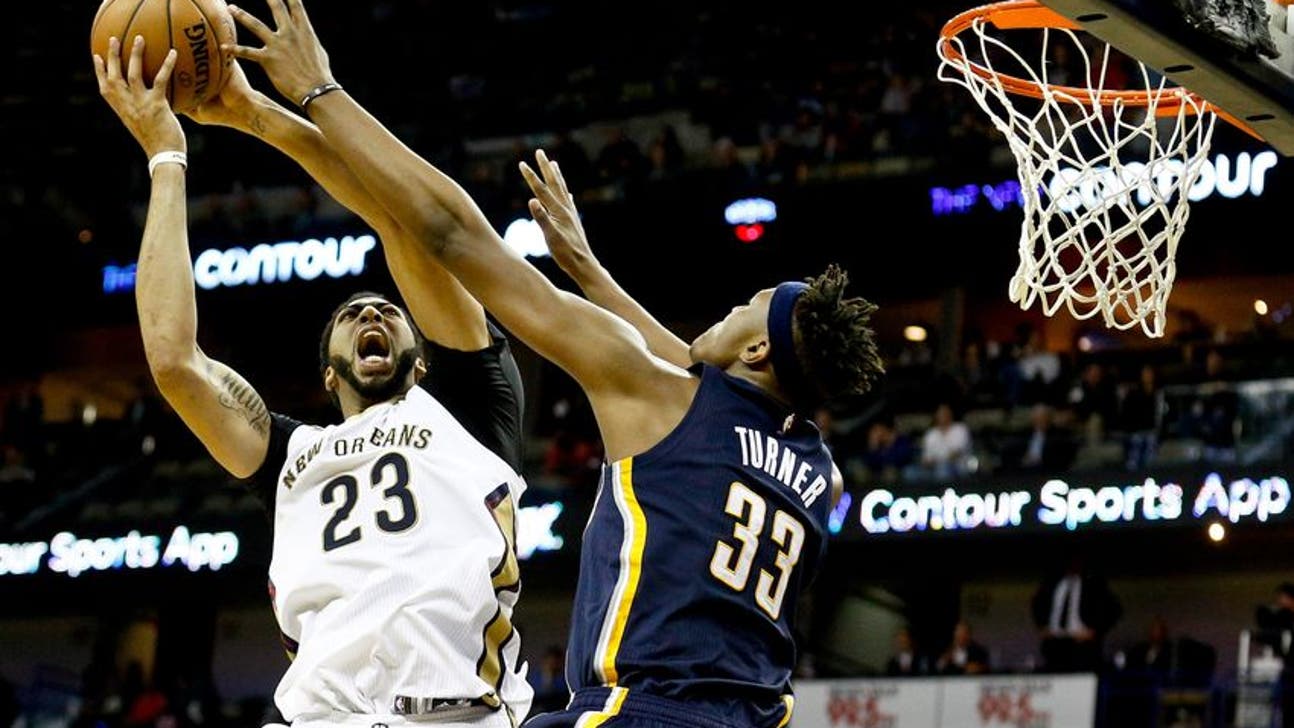 Glenn Robinson III
Post-Game Grades: Indiana Pacers Can't Put It Together Against New Orleans Pelicans
Updated
Mar. 4, 2020 12:15 p.m. ET

Fansided, Ben Gibson/FanSided via 8 Points, 9 Seconds
IndianaPacers95
The Indiana Pacers lose their second-straight game despite a pair of good performance from Myles Turner and Jeff Teague.
The Good: Myles Turner put up his sixth 20+ of the season, scoring 26 points while grabbing eight rebounds. Jeff Teague racked up a double-double with 21 points and 10 assists, as well as six rebounds and a block.
Paul George didn't have a bad night either as he checked out with 18 points and 4 rebounds.
The Bad: The Indiana Pacers lost to another team they one might expect them to handle.
Things like this happen when you allow 35 points (including 11 of 15 from the foul line) from Anthony Davis, who also had 16 rebounds. Buddy Hield had 21 points on 8 of 17 shooting, another reason for the Pacers troubles.
The Pacers at least avoided the Solomon Hill Revenge Game as he was held to only 5 points and 2 rebounds.
MVP: Anthony Davis gets it for the game, but for Myles Turner held his own in the loss to the Pelicans.
X-Factor: Indiana fans they should take notice that they have a 'pure' point guard in Jeff Teague is averaging 14.9 points and seven assists a game. There are plenty of issues with the Pacers, but their point guard isn't one of them.
For all the times over the past few seasons it felt like Indiana needed one, that isn't an issue anymore.
Now defense, on the other hand…
Paul George
Small Forward, Indiana Pacers
B-18 points, four rebounds, four assists, and two steals. PG was efficient but the Pacers needed more from him (and everyone else) tonight.
Jeff Teague
Point Guard, Indiana Pacers
BDouble-Double with 21 points and 10 assists, his fourth of the season.
Myles Turner
Center, Indiana Pacers
BSo far, Myles Turner looks like he will take a Chris Bosh-like jump in his second season.
Glenn Robinson III
Small Forward, Indiana Pacers
C+Glenn Robinson III had two points and six rebounds, but the jury is still out about his role going forward.
Thaddeus Young
Power Forward, Indiana Pacers
CSeven points and nine rebounds.
C.J. Miles
Shooting Guard, Indiana Pacers
C-1 of 9 from the field, 1 of 6 from deep and only five points. At least he grabbed five rebounds.
Al Jefferson
Center, Indiana Pacers
B14 points on 6 of 13 shooting to go with his 5 rebounds.
Lavoy Allen
Power Forward, Indiana Pacers
C+Two points and two rebounds in typical Lavoy Allen fashin.
Aaron Brooks
Point Guard, Indiana Pacers
C+No points, but five assists and a rebound.
More from 8 Points, 9 Seconds
This article originally appeared on
---
---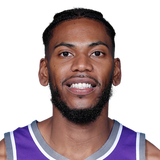 Get more from Glenn Robinson III
Follow your favorites to get information about games, news and more
---