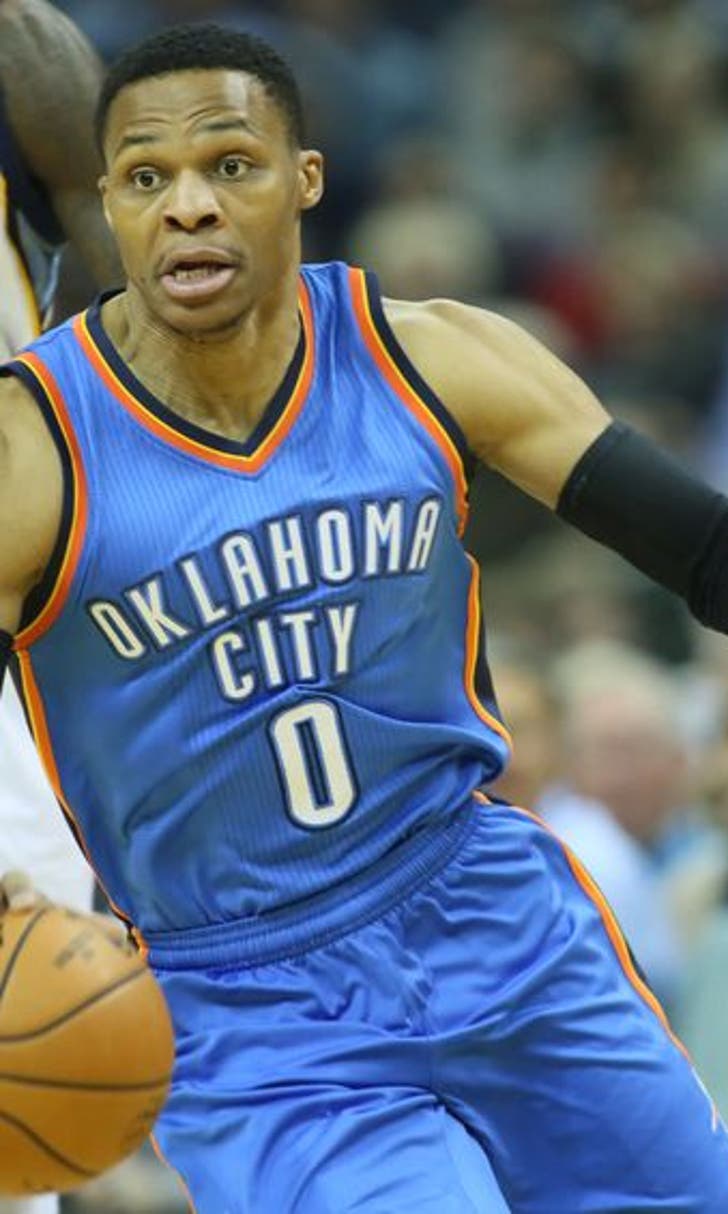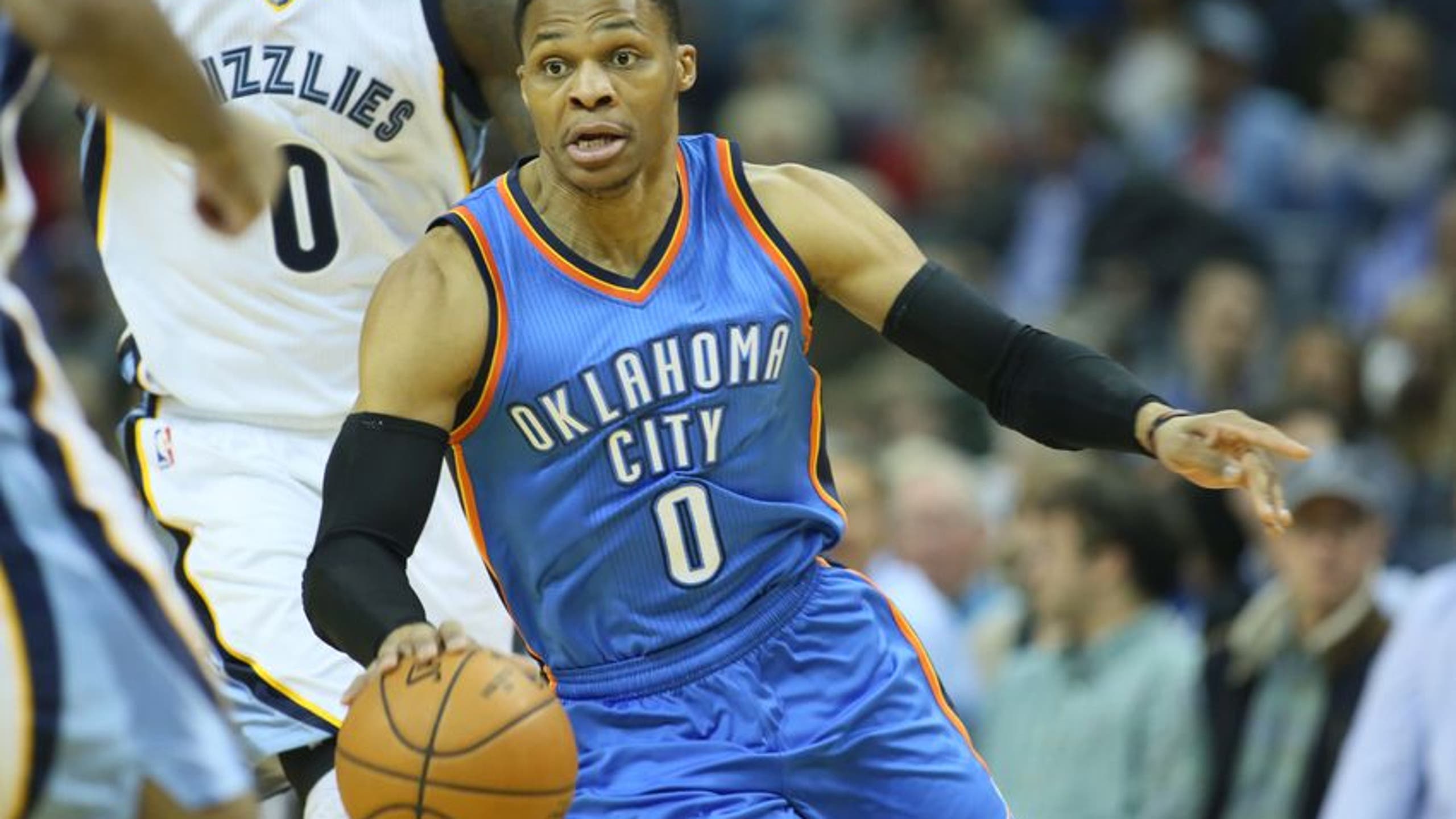 Oklahoma City Thunder 'Grinded' To Death by Memphis Grizzlies
BY Fansided and Jeremy Lambert/FanSided via Thunderous Intentions • December 29, 2016
Memphis Grizzlies embarrass Oklahoma City Thunder 114-80.
I'm never recapping games again. It seems like every time I'm on recap duty, the Oklahoma City Thunder lose. Tonight was no different as they were gritted and 'grinded' by the Memphis Grizzlies to the tune of 114-80.
Where to begin with this one?
Oklahoma CityThunder80
The first quarter wasn't terrible despite OKC trailing 27-21 at the end of the frame. The problem with the first quarter is that Russell Westbrook had no assists and Memphis easily took away his two favorite passing options: Steven Adams and Enes Kanter . With Westbrook failing to get the ball to his bigs on the pick and roll, he began forcing things. A Westbrook that forces things is a Westbrook that turns the ball over and takes bad shots.
The team trailed 55-39 after one. Westbrook still had no assists.
More from Thunderous Intentions
Any chance at a comeback was put to bed when Westbrook got ejected in the third quarter for arguing about the shot clock. It was a b.s. call, but I don't think it changed anything. The Thunder weren't going to claw their way back into this one. Memphis' defense was too active, they were hitting three's, and Marc Gasol was roasting Adams.
Memphis ended up shooting 51% from the field and 57% from three. Let me repeat that. Memphis shot 57% from three.
The Thunder are an inferior version of the Grizzlies in a couple of ways.
Memphis has two bigs, Gasol and Zach Randolph, who are simply better than Adams and Kanter. We all love the Stache Brothers in OKC, but the Bash Brothers are a better duo at this point in time. Adams and Kanter are younger and still improving, but Gasol is quietly the best center in the league and Randolph is a well-rounded bruiser.
Related: The Pros and Cons of losing Andre Roberson
They each have a defensive minded wing with limited offensive ability, but Tony Allen is a better version of Andre Roberson. Again, Roberson is younger and can improve, but Allen is better. He finishes well around the rim, doesn't turn it over every time he takes more than two dribbles, and rebounds at a much higher rate.
If Adams, Kanter, and Roberson can turn into Gasol, Randolph, and Allen; OKC will be a scary team in a few years. Westbrook is already better than Mike Conley and Victor Oladipo is better than any Memphis wing. But, as they stand today, Memphis has the better talent in some key positions where OKC typically has an advantage.
Then there's Anthony Morrow. OKC has a lot of guys who look like they don't belong in the league at certain times, and while Morrow has a special skill that will always keep him in the league, he has no business starting for a potential playoff team.
There's a reason why Morrow has played for six teams in eight years. It's because, as well as he typically shoots the ball, he can't get open. He can't lose his man on the screen, and even if he does, he can't shoot off a screen. He literally has to plant his feet and have a clear look at the basket in order to get his shot off.
RELATED CONTENT: Opinions Vary, but who does Westbrook think he is?
If OKC want to keep a shooter on the floor with the starters, then Alex Abrines should be starting. He shot poorly tonight, but he's far more effective at getting open and getting his shot off. And his defense isn't any worse than Morrow's.
This was a bad loss. And it only gets tougher from here. Tonight marked the beginning of a brutal January stretch. They'll close 2016 against the Clippers on Saturday. Then they'll spend 12 of 15 January games on the road, facing the likes of Golden State, Houston, Cleveland, Los Angeles, and San Antonio. Oladipo and Cameron Payne should return at some point in January, but if you wanted to use tonight as a barometer for how the team would do in the next month, well, I hope your New Year's Resolution isn't to stop drinking.
Get ahead of the game by adding the FanSided app and selecting Thunderous Intentions and be alerted the second our articles are posted.  Visit the app store or link here.
---
---