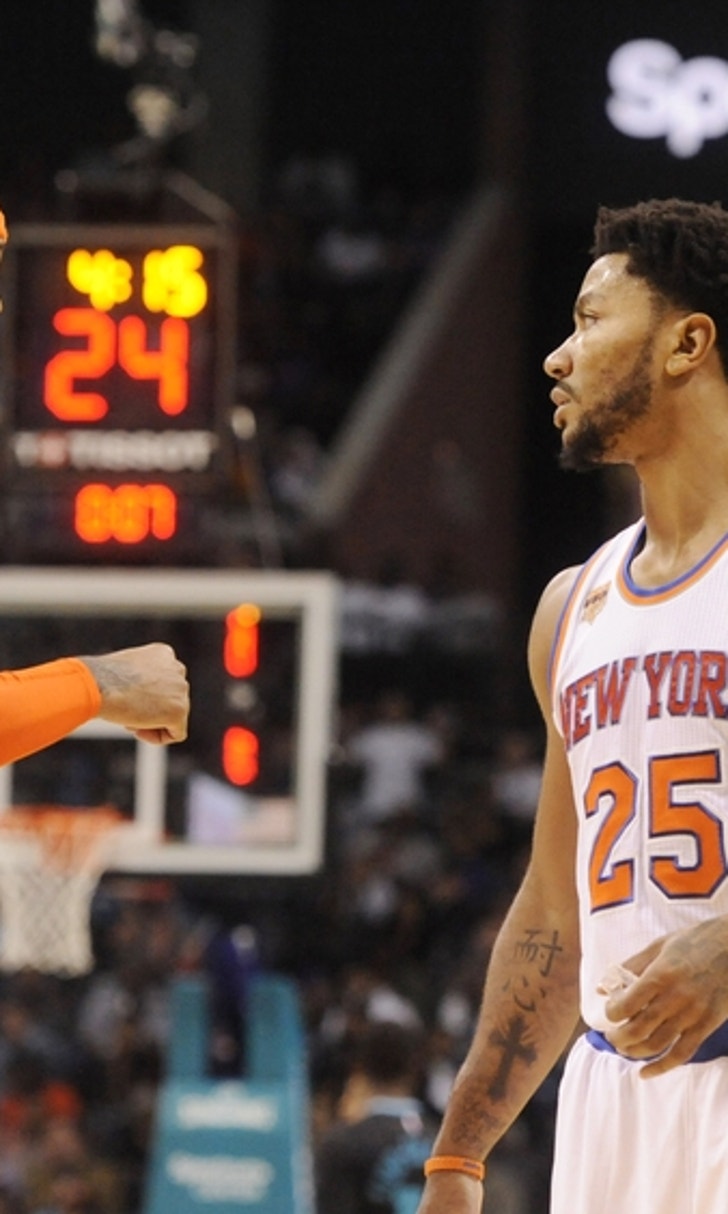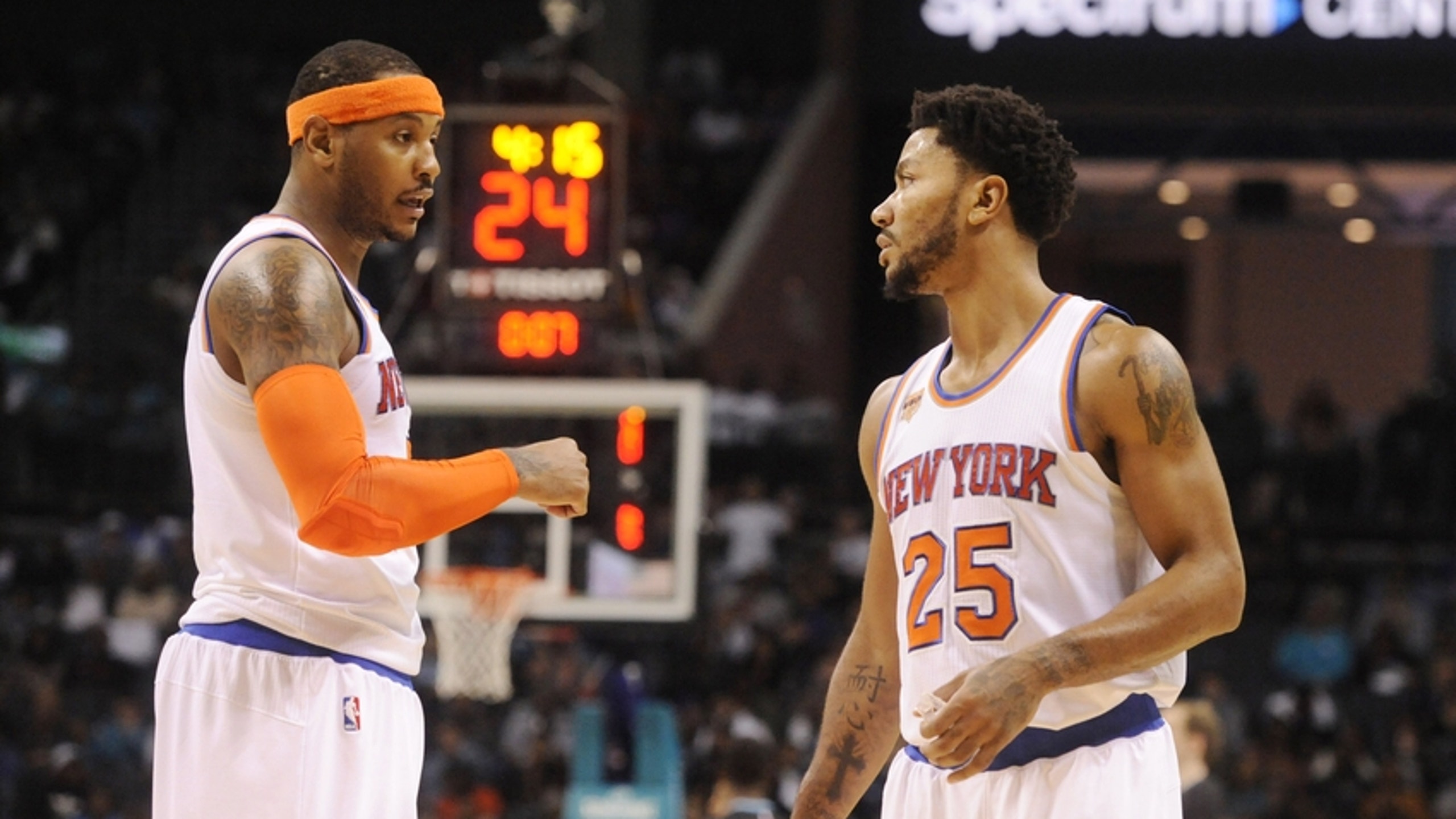 New York Knicks: Carmelo Anthony, Derrick Rose Injury Updates
BY Fansided and Maxwell Ogden/FanSided via Daily Knicks • December 15, 2016
New York Knicks starters Carmelo Anthony and Derrick Rose will miss Thursday's game against the Golden State Warriors. How severe are the injuries?
---
Something isn't right with New York Knicks small forward Carmelo Anthony. Over the past 12 games, he's shot worse than 32.0 percent from the field in six different outings—half of his appearances.
Anthony appears to be responding to this development by taking time to figure out what's wrong with him.
Starting point guard Derrick Rose has already defined his issues. Exactly one week after he left the Knicks' win over the Miami Heat with back spasms, the same injury forced him out of the loss to the Phoenix Suns.
According to the Knicks' PR department, both Anthony and Rose will miss Thursday's game against the Golden State Warriors.
Carmelo Anthony (sore right shoulder) and Derrick Rose (sore lower back) will both be unavailable tonight at @warriors

— NY_KnicksPR (@NY_KnicksPR) December 15, 2016
The Knicks will be without two of the team's three leading scorers, but that isn't the only reason to be concerned.
Anthony could be missing this game for reasons that are as much mental as they are physical. He's shooting 34.9 percent from the field over the past 10 games and has gone 7-of-31 over the course of his past two appearances.
Anthony is embracing a team-first approach to the game, but his shooting has been uncharacteristically horrible in 2016-17.
As for Rose, his back injury has gone from a minor tweak to a recurring issue.
Rose missed the fourth quarter of the Heat game and the following two games due to his back injury. He came back with a vengeance by scoring 25 points on 12-of-16 shooting against the Los Angeles Lakers, but this is the second time he's endured back spasms.
Thursday's clash with Golden State will make for Rose's third missed game of the 2016-17 NBA regular season..
More from Daily Knicks
This article originally appeared on
---
---