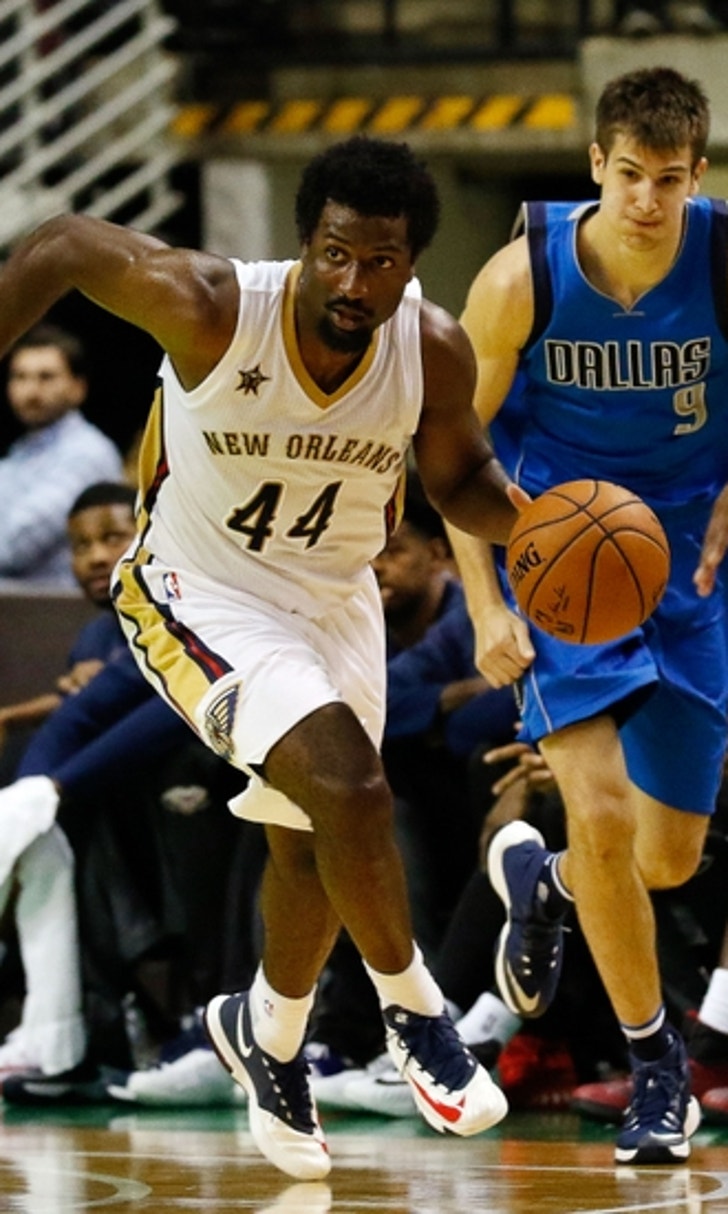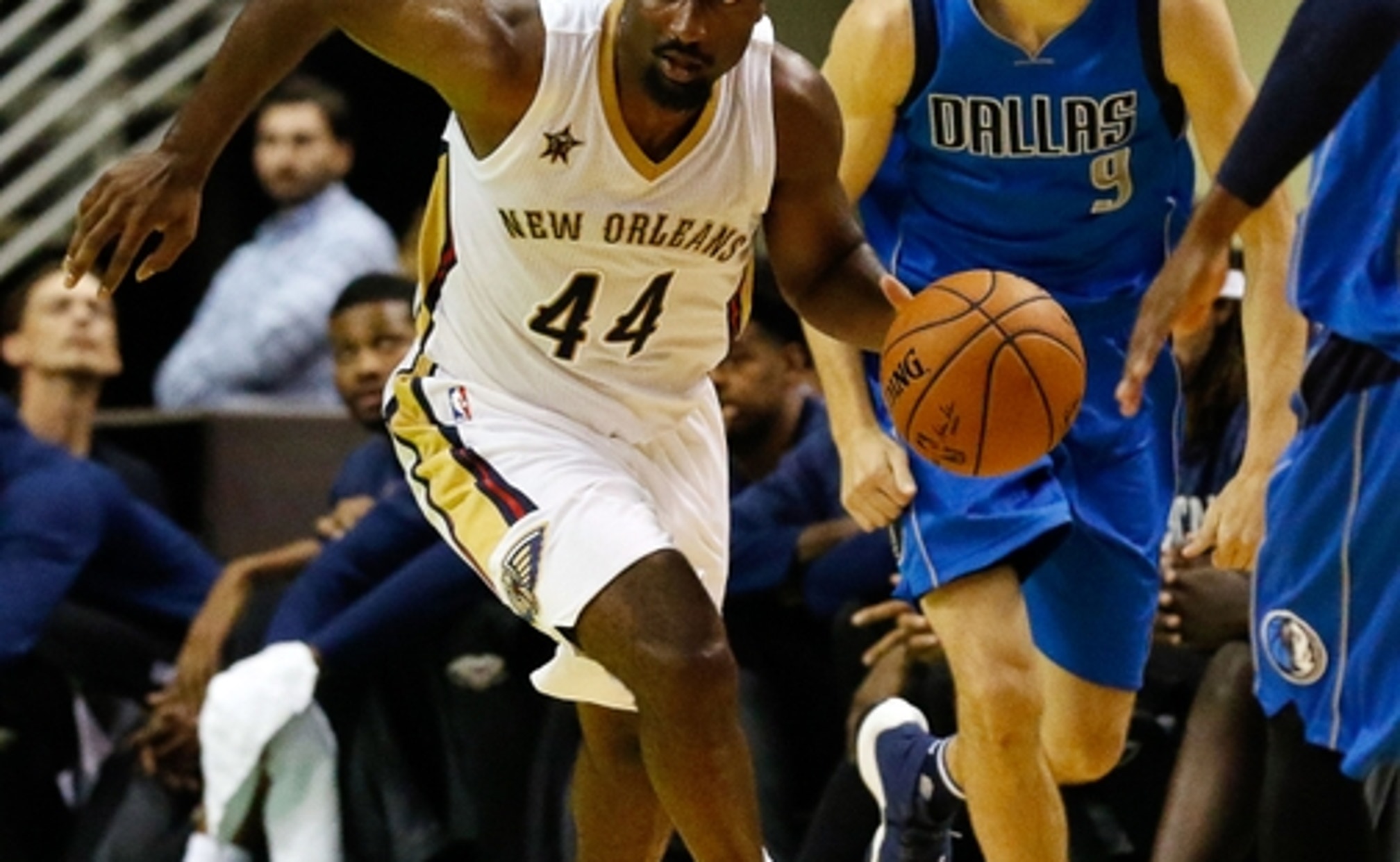 New Orleans Pelicans Weekly Breakdown: Solomon Hill
BY foxsports • June 30, 2017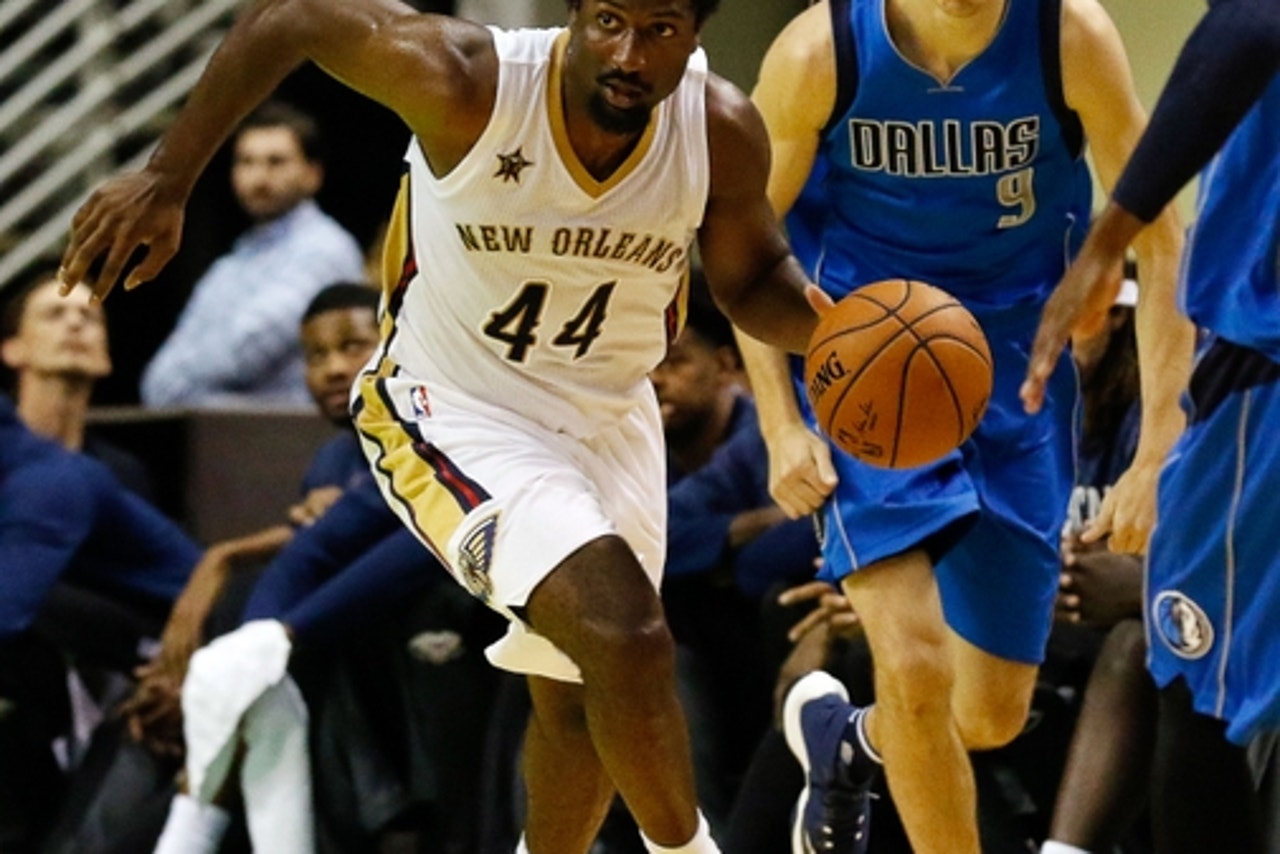 Each Sunday, Pelican Debrief veteran Charles LaRocca (@CLaRoccaJr) will choose one player to highlight as New Orleans Pelicans Player of the Week. We'd love to hear your feedback, in the comments or on his Twitter timeline.
Solomon Hill's transition on the New Orleans Pelicans has been a shaky one, and it will need to improve to merit the money he earned this offseason.
Alright Pelicans fans, there has been a monumental occurrence in New Orleans Pelicans basketball the last week.
The New Orleans Pelicans won a game!
Amazing isn't it? It is said that laughter is the best medicine, so don't mind the sarcasm. It has been nothing short of a disastrous start for the shorthanded Pelicans. Speaking of disastrous starts, let me introduce you to the featured Pelican of the Week: Solomon Hill!
Solomon Hill has not had a smooth transition to New Orleans. He has failed to make an impact on the court, but has been one of the most vocal off of it.
While it is nice to see Solomon Hill display leadership qualities in the locker room, it is a bit of an odd source, considering how much he has struggled early on. How bad has it been for the Pelicans forward? Well this tweet may say it all.
Now Hill was never brought into the team to be an offensive juggernaut, but it was thought that he could at least become a reliable "3 and D" player. However, his early struggles cause concern of whether he can fulfill that role.  The thinking was that an uptick in minutes would allow him to improve upon his paltry career averages.
That has not happened. His offensive numbers have stayed the same, while his efficiency has plummeted. Hill has actualy shot the three-ball around his career averages. It's just the fact he can not score from anywhere else.
In fact, Hill has failed to make a mid range shot all season, going 0-9 from that range.  His lack of consistency on offense has limited spacing for the Pelicans and allows teams to double team off him.  Below is an example of that:
Solomon Hill's lack of offensive ability has put the Pelicans in a bind, even when they decide to go small. Opposing defenses simply pay him no mind and he has yet to make them pay. The above picture is from Monday's game against the Golden State Warriors, where Hill would go 0-4 from the field.
Hill would find ways to contribute in other areas of the game though, finishing with four assists, three steals and five rebounds. The five rebounds are an area where Hill need to make a stark improvement. His season high in rebounds this season is only six and his average is 3.5 per game. For a player that isn't going to contribute much offensively, that is not good enough.
Many envisioned Hill playing as a small ball four, but with a rebounding rate of only 7.2 percent. That is asking to get killed on the glass. The good news is that Hill posted some of his best games on the glass this week against Milwaukee, Golden State and Sacramento. The bad news is that his poor play against Sacramento resulted in him getting benched the last two games.
It has been a very up and down season for Hill. The type of season where it seems he is about to turn the corner one minute, and then he drops a dud performance the next. But Hill himself has to be better defensively. He flashes the ability with his very quick hands, that allow him to poke the ball loose from ball-handlers. But too often, Hill makes a low IQ play that burns his team. Here are a few examples:
This is from last week, so let's not harp too much on it. Still, it is an inexcusable overplay, for a guy who was paid to be the best defender.
Now here is Hill's play from last night game against the Lakers. The Pelicans have the final possession. But, instead of holding the ball, Hill forces a bad pass.
Of course this didn't affect the outcome of the game, but it still a simple basketball play that shouldn't happen.
The positive for Hill has been his passing. He has shown to be not only a willing passer, but a capable passer. Hill has fit some tight passes in so far this year.
One play that comes to mind in particular is in the Lakers game, when he was leading the break. Hill had Buddy Hield spotting up and Terrence Jones rim running. Solomon Hill looked off Jones and through a slick no-look pass to lead to and-one.
But once again, Hill's positives are outweighed by his negatives. Despite being a good passer, Hill has a higher turnover rate than assist rate.
The defense with Hill is probably the main concern. Signed to be a Three-and-D player, Hill hasn't really displayed either. Of all Pelicans to play in more than five games, Hill has a worse defensive rating than everyone other than Tim Frazier.
Hill, fresh off of a big contract that in truth was largely based of playoff performance, has been bad from all avenues. At four years/48 million, Hill needs to improve his play dramatically before he becomes another untradeable contract on the Pelicans books. It has been a rough week for Hill, who has lost his starting spot and has seen his minutes decrease the last two games. Maybe the time on the bench will give him better hope, because they can't afford for him to fail.
More from Pelican Debrief
This article originally appeared on
---
---