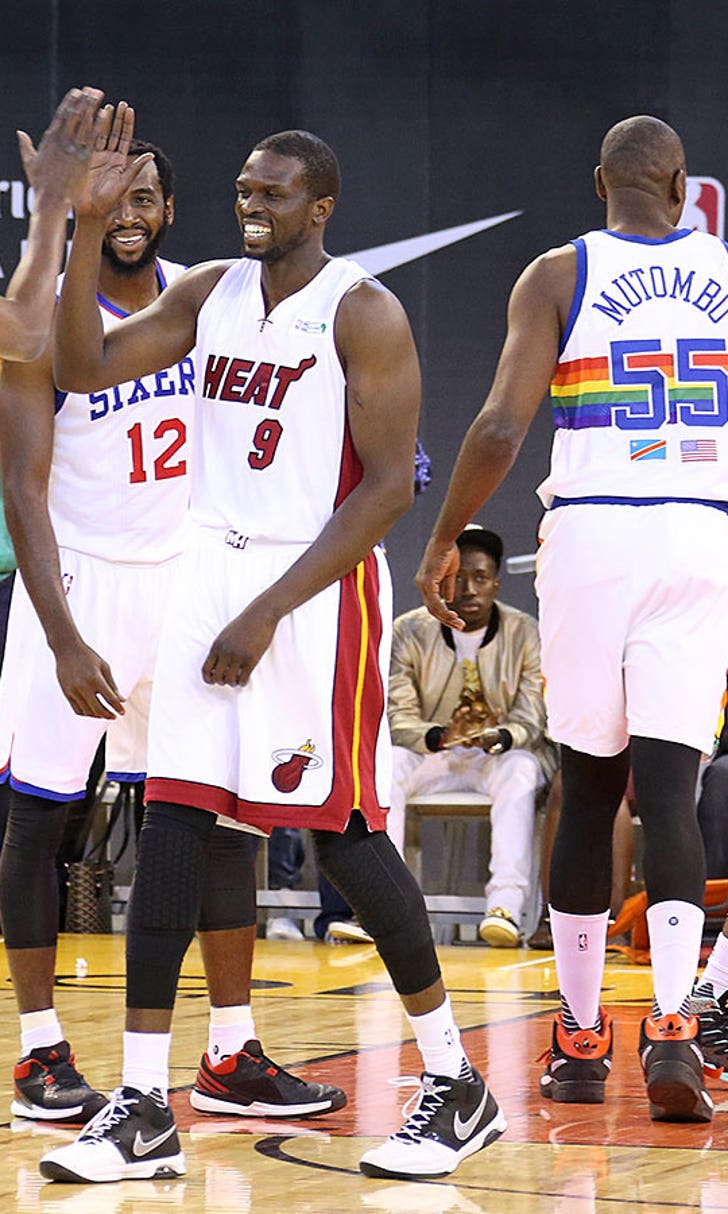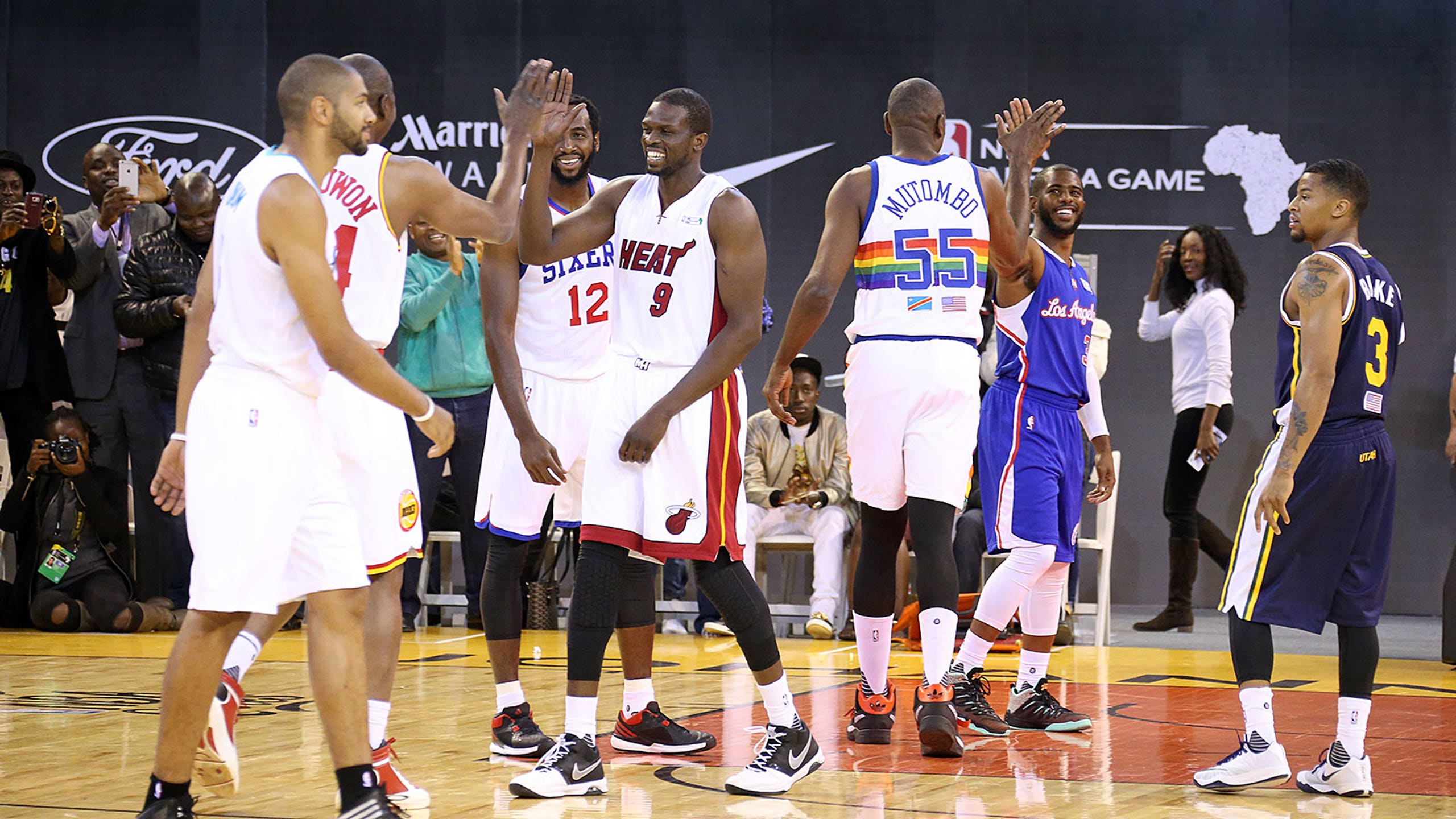 NBA's current, former stars put on show in Africa exhibition
BY foxsports • August 1, 2015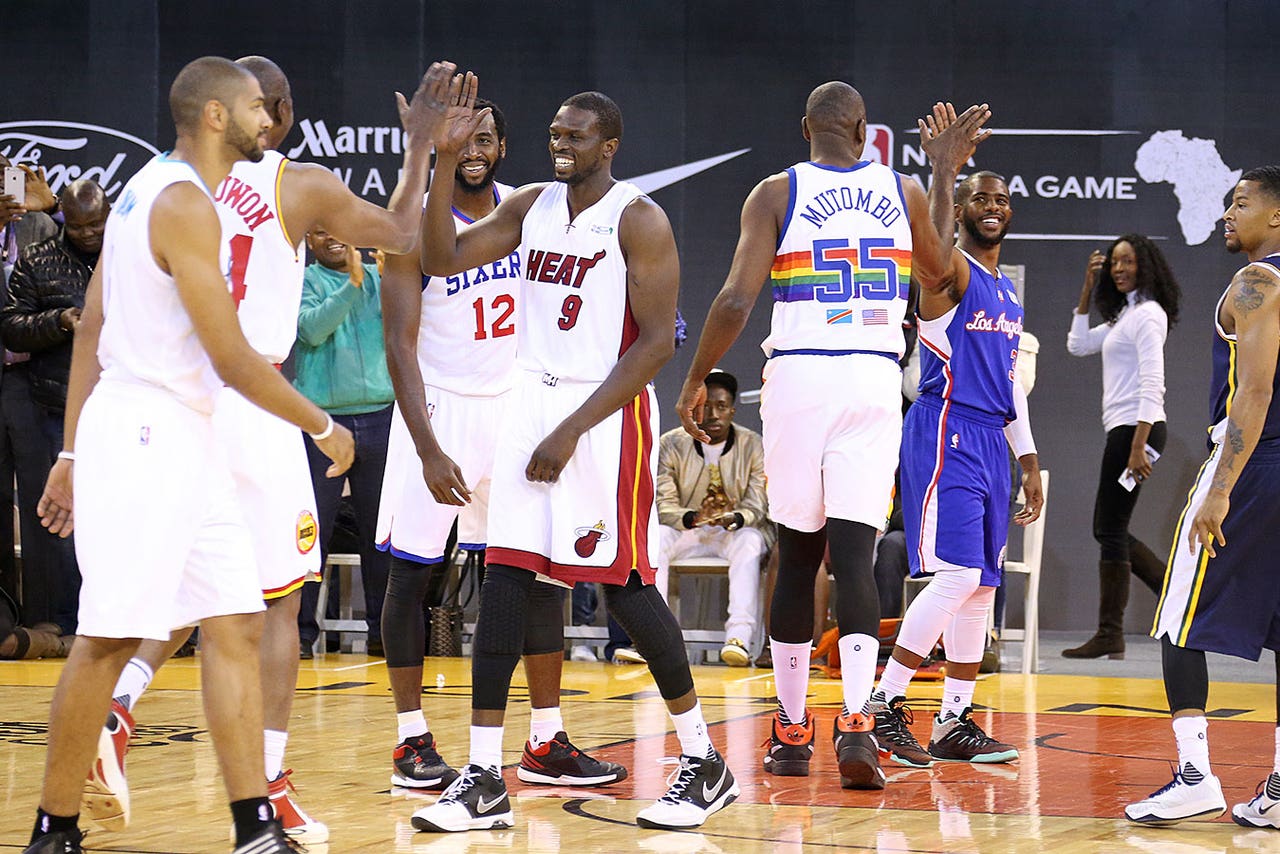 JOHANNESBURG -- The NBA put on a show in its first exhibition game in Africa on Saturday -- starting with a dunk straight from the tip-off by Luc Mbah a Moute.
That had the crowd roaring early at Ellis Park Arena in downtown Johannesburg and it got even louder when African NBA legends Hakeem Olajuwon and Dikembe Mutombo stripped off their business suits to don their old team uniforms again and play for a little while in the second quarter.
The 52-year-old Olajuwon, in a Houston No. 34 jersey, pulled off a turn-around jumper -- the "Dream Shake" -- that had the current NBA stars leaping off the benches with their arms in the air.
After a relaxed first half, the game got serious in the second: Chris Paul's Team World rallied with with a 14-0 run in the fourth quarter to beat Luol Deng's "home" Team Africa 101-97.
Washington's Bradley Beal led Team World with 18 points while Paul had 12. Milwaukee's Giannis Antetokounmpo had 22 points for Team Africa, with Deng adding 20.
But this game was largely about the entertainment factor, with cheerleaders and several NBA team mascots mixing it up with the South African crowd.
Even the timeouts were used for stunts: Team Africa coach Gregg Popovich's took one in the second quarter that wasn't used for a team talk but to give everyone a chance to watch fans breakdance alongside San Antonio mascot Coyote, Philadelphia's Franklin, and Atlanta's Harry the Hawk. Even Popovich, the five-time NBA winning coach, had a big grin.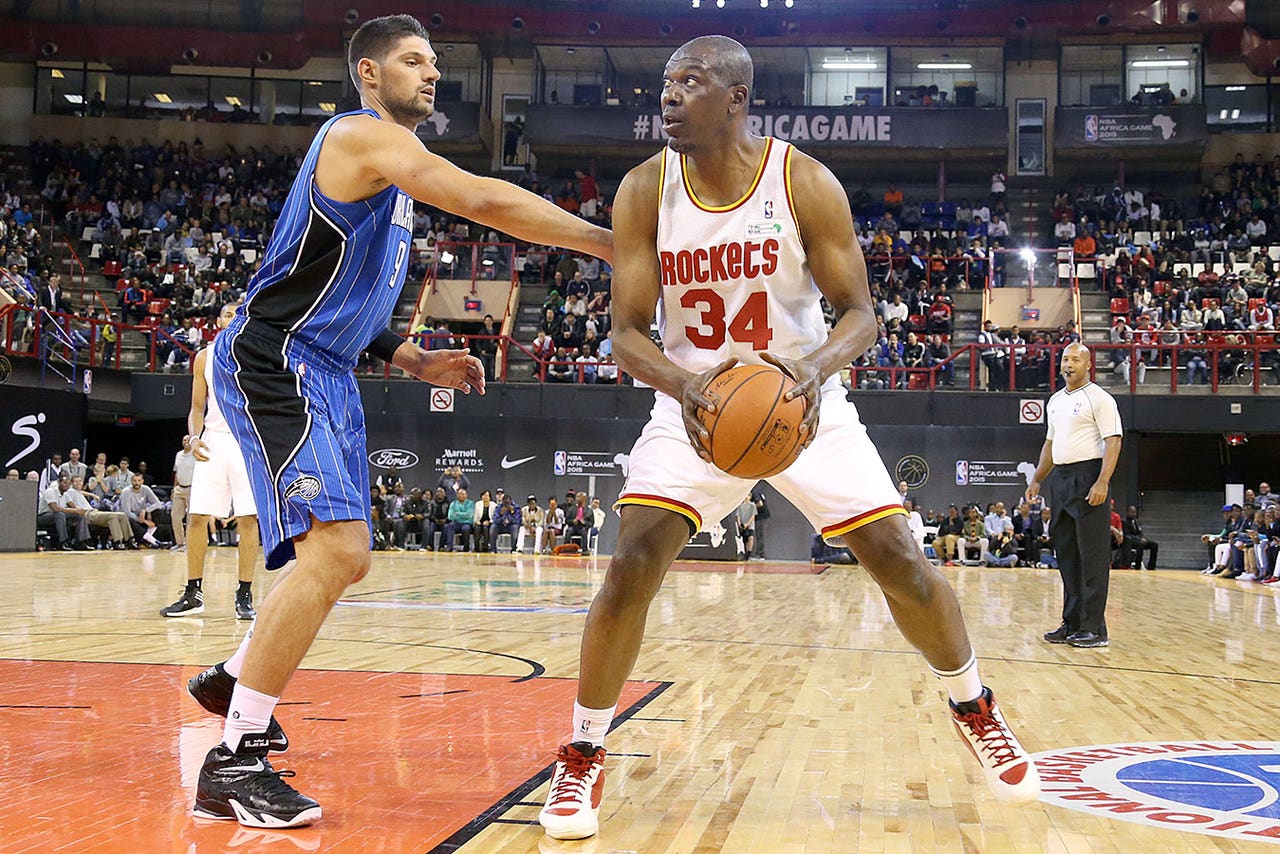 NBA legend Hakeem Olajuwon (right) suited up for Team Africa.
At the start of the third quarter, Paul decided that was enough fooling around, hitting three straight 3-pointers to bring the "visiting" team back.
After Jeff Green's dunk and a layup by Evan Turner, Team World was suddenly leading 85-78 and the South African crowd had a proper game.
Team World led 99-95 with 7.1 seconds when Green was fouled and made both free throws to seal the game.
---
---