National Basketball Association
National Basketball Association
NBA 2016-17: Grizzlies, new coach want deeper playoff run
Updated
Mar. 4, 2020 12:19 p.m. ET

MEMPHIS, Tenn. (AP) Marc Gasol, Zach Randolph, Tony Allen and Mike Conley are playing for their third different head coach since starting the best run in Memphis Grizzlies' history.
Conley said there's one simple reason the aging core is eager to follow first-year coach David Fizdale.
''You're going to listen because you know that he has a vision for this team to win a championship, and we'll do whatever it takes,'' Conley said.
Injuries ravaged Memphis last season with neither Gasol nor Conley able to finish. The Grizzlies used an NBA-record 28 players last season, slumping to a 42-40 finish and the No. 7 seed in the Western Conference. The Grizzlies fired coach Dave Joerger on May 7 and replaced him with Fizdale.
He walks in with a championship resume from working with the Miami Heat. He also has a proven track record of working with stars like Dwyane Wade and LeBron James to rookies like Josh Richardson. Fizdale inherits a roster that also includes Vince Carter, who turns 40 in January, and a handful of young players Memphis needs developed to advance to the Western Conference finals for the first time since this team's lone trip in 2013.
Fizdale spent the preseason trying to space out the Grizzlies on offense and speed them up, a style they will have to prove they can stick with once the regular season starts.
So far, the Grizzlies' leaders have seen enough to believe and keep following to extend a playoff streak of six straight seasons that ranks third in the NBA for the longest active streaks behind only San Antonio (19) and Atlanta (9).
''This is the year that we have to be more hungry and have more grit and grind to get to where we want to go,'' guard Tony Allen said.
---
Some other things to know about the Grizzlies who open the season Wednesday night hosting Minnesota:
WATCHING MINUTES: Gasol started training camp with a surgically repaired right foot, an injury that ended his season in February. He dealt with a bone bruise in the same foot during preseason, but Fizdale already planned to limit the 7-foot-1 center's minutes to keep Gasol fresher for the postseason. That also goes for Conley, who had his season ended in early March by left Achilles tendinitis. Conley played an average of 31.4 minutes in his 56 games last season before signing the NBA's richest deal to that point at five-year, $153 million deal in July to stay in Memphis. But Fizdale also is pushing Gasol to shoot more 3s and is giving Conley more opportunities and freedom on the court.
Z BO COMING OFF BENCH: Fizdale's biggest move has been replacing Randolph in the starting lineup with JaMychal Green. The 26-year-old Green led the Grizzlies in games played last season (78), and he averaged 10.6 points and 6.3 rebounds in the 29 games after the All-Star break when the injuries stacked up. Randolph is going into the final season of his contract at the age of 35, and Fizdale has sold him on the concept of being the league's best sixth man to help his future marketability while giving Memphis more scoring off the bench.
BACKUP POINT GUARD: The biggest need is figuring out who backs up Conley. The Grizzlies drafted Wade Baldwin IV out of Vanderbilt with the 17th pick and he's competing with Andrew Harrison, who spent his first year out of Kentucky in the D-League last season.
CHANDLER PARSONS: The Grizzlies brought their biggest free agent ever to Memphis in July signing Parsons to a four-year, $94 million contract . The forward has been recovering from surgery to repair a torn meniscus in his right knee in March and very limited this preseason. Memphis needs him healthy to provide the 3-point threat the Grizzlies have never had. Parsons shot 41.4 percent outside the arc and averaged 13.7 points per game last season.
HEALTHY BRANDAN WRIGHT: The big free agent signee a year ago was forward/center Brandan Wright who was limited to 12 games by injuries to his right knee. He had surgery Dec. 17th and sprained his right MCL on Feb. 27. But he is healthy finally for Memphis.
---
Follow Teresa M. Walker at www.twitter.com/teresamwalker
---
---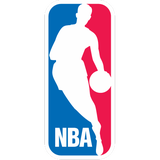 Get more from National Basketball Association
Follow your favorites to get information about games, news and more
---