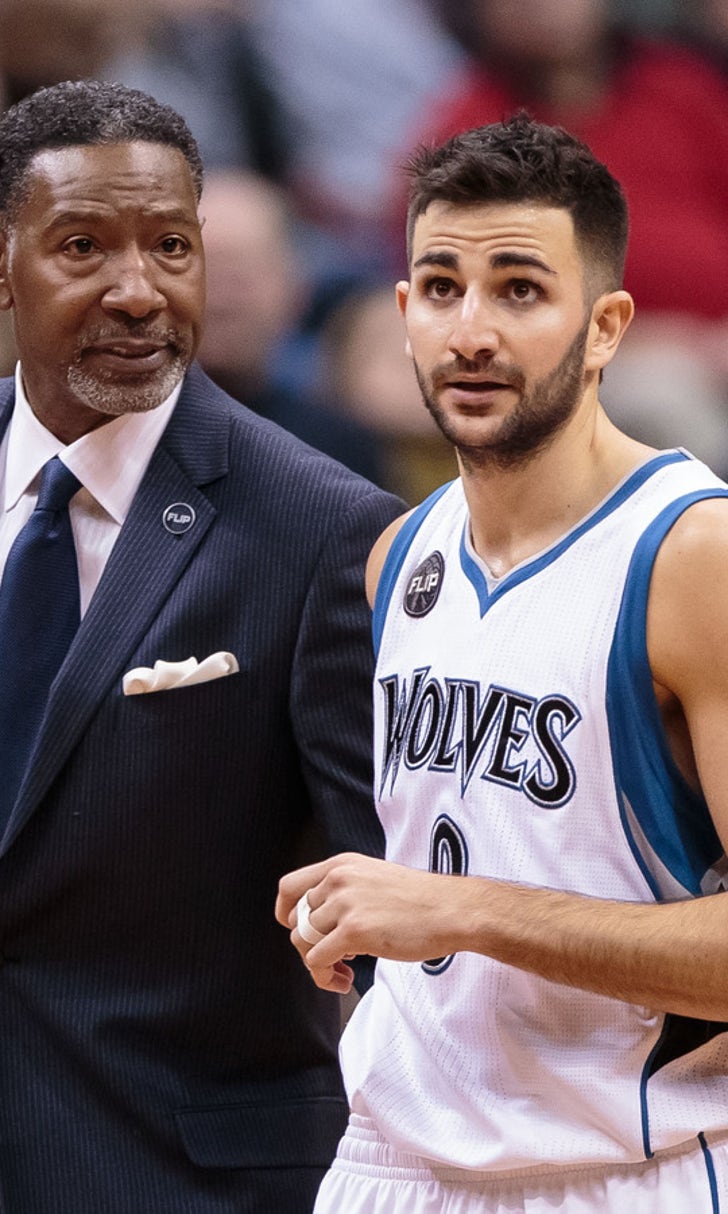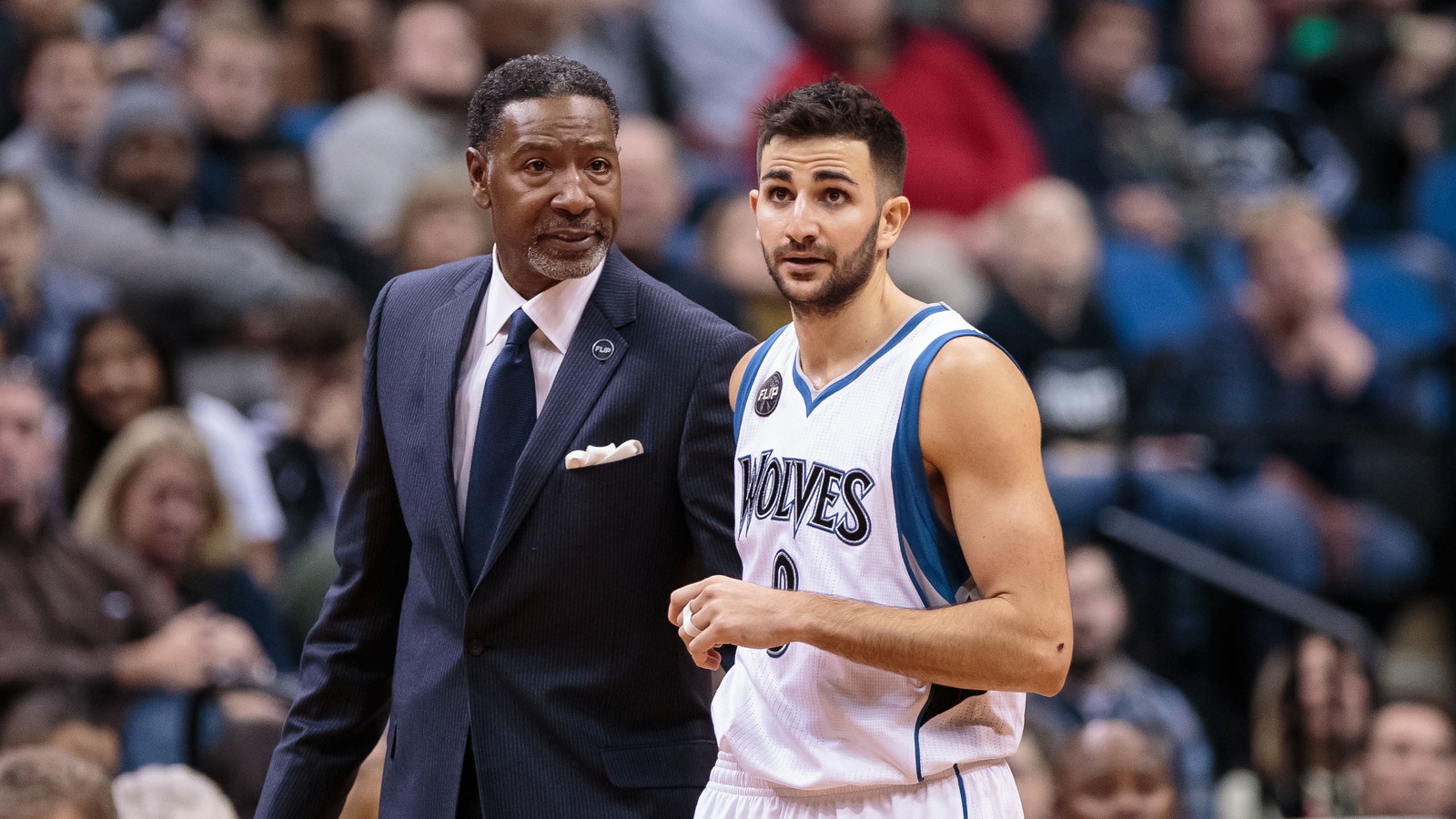 Mitchell's Raptors took 3s because 'we didn't have to teach them to shoot'
BY foxsports • January 14, 2016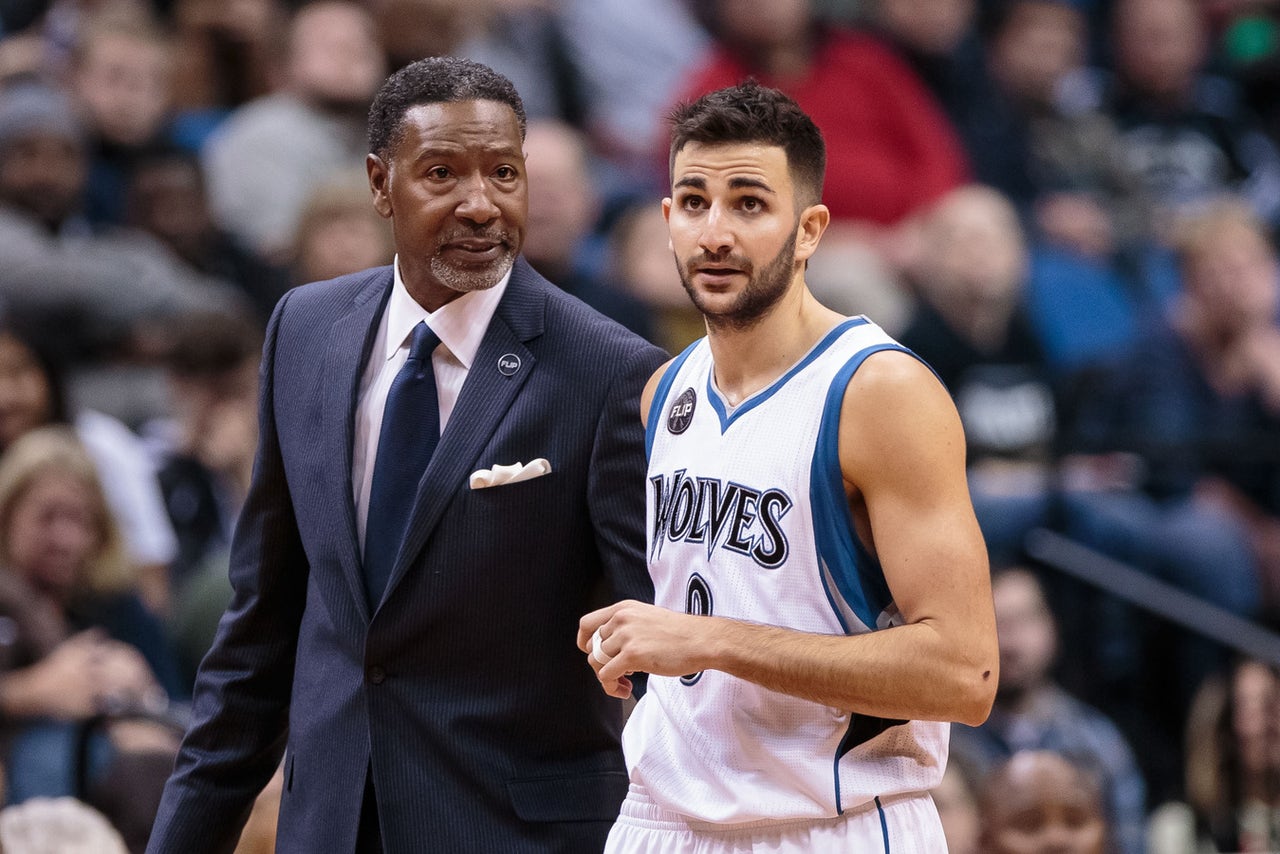 Sam Mitchell can get a little impassioned when talking about his offense, and during a long, two-part interview with Britt Robson, that certainly shined through. 
The Timberwolves have ranked in the bottom five in the league in three-point attempts all season while remaining one of the league's most midrange-reliant teams. Robson mentioned that fact to Mitchell, wondering why it was that the Timberwolves coach insisted on running an offense whose principles went against all conventional wisdom.
Midrange shots: bad.
Threes: good. 
Mitchell's answer was more complex than merely stating that, in a vacuum, threes are better than twos:
Britt, we averaged more threes in Toronto than anybody. Go back and pull up my record. We led the league in three-point shooting. But we had shooters. When they came in the door we didn't have to teach them to shoot. They could shoot. Matt Barnes could always shoot. Donyell Marshall could shoot.

The only guy we had to help work on his shooting was Jose Calderon. And we hired a guy named Dave Hopla. Ever heard of him? He's in Detroit now. To me there are two guys — him and the guy in San Antonio [Chip Engelland] — who are the best. They teach shooting the best I have ever seen. Hopla could come out here right now and hit 97 of 98 threes, just getting out of his car. And the thing about it, he doesn't want to coach, all he wants to do is teach shooting. That's it. He doesn't come to your coaches meeting. Just teach shooting.

We are trying to find somebody. Because it is more than just taking them. It is footwork. It is leg strength. It is understanding that when your shot is short, do you get more arm or do you get more leg? I am telling you it is more leg. You shoot a basketball with your legs.
(One odd correction before we continue: Mitchell mentions Matt Barnes, but Barnes never actually played in Toronto—and isn't much of a shooter, either. He was likely referring to Matt Bonner, but accidentally messed up the names.)
Mitchell was the coach in Toronto from 2004 to 2008. During that time, he compiled a 156-189 record, and he's right. His Raptors did take a bunch of threes. 
Toronto finished fifth in three-point attempts during the 2004-05 season, Mitchell's first one heading the ship. It was fourth the next year, 11th in 2006-07 (when Mitchell won Coach of the Year) and 14th in 2007-08 before leaving the Raptors 17 games into the following season. Yes, the Raptors' ranks in long-range attempts went down each season, but the team still stood in the top half of the league during each individual year Mitchell headed it up.
This year, the Timberwolves rank dead last in three-point attempts per game. They complement that by attempting the most midrange jumpers in the NBA. That said, the three-point attempts aren't all that different than the amount the Raptors were taking in Mitchell's final two seasons—if you don't adjust to the rest of the league, which is attempting far more threes now than it was seven or eight years ago.
---
---