Mavericks-Wizards Preview
BY foxsports • December 5, 2015
The Washington Wizards pulled off an unlikely win last time out with most of their major frontcourt players missing.
It's unclear if the Wizards will face exactly the same situation Sunday night, but they definitely won't have leading rebounder Marcin Gortat for their attempt to snap a lengthy skid against the visiting Dallas Mavericks.
Gortat is slated to miss at least one more game because of a family emergency in Poland. The Wizards (8-9) were also forced to play without the injured Nene (calf), Kris Humphries (ankle) and Drew Gooden (calf) on Friday against Phoenix.
Seven-footer Ryan Hollins, signed Monday, started at center, but coach Randy Wittman later shifted 6-8 small forward Otto Porter to that spot in a 109-106 win. Despite using as many as four guards at one time, Washington outrebounded the Suns 41-35 and had its second-most points in the paint this season with 50.
Bradley Beal scored 34 points - three shy of his career high - and grabbed nine rebounds while Ramon Sessions provided 18 points off the bench on 8-of-12 shooting.
"We definitely miss our bigs, but when it's a matchup of guards, it's always fun," Beal said. "Who's going to get the most rebounds now? Who's going to want it the most? Cause there's no excuses about height or size or anything.
"Sometimes I think we get caught up adjusting to other teams. We need to make them adjust to us - and we did that."
The Wizards haven't made the right adjustments in recent seasons to top Dallas (11-9), losing 10 in a row in the series and six straight at home.
The Mavericks, of course, boast one of the greatest 7-footers in NBA history in Dirk Nowitzki, and now they also have the 6-11 Zaza Pachulia manning the middle. The offseason acquisition has seven double-doubles in the last nine games and is averaging 10.9 rebounds in that span.
Dallas hasn't lost to Washington since Oct. 27, 2009, and hasn't lost in the nation's capital since Jan. 21, 2008.
However, the Mavericks haven't been at their best lately, losing five of seven. They had dropped four straight on the road before needing overtime to win 115-112 at sub-.500 Portland on Tuesday, and they let an opponent reach triple digits in a season-high third consecutive game Friday in a 100-96 home loss to Houston.
Deron Williams totaled 52 points in those two games, but Wesley Matthews had another rough night Friday with five points on 1-of-9 shooting. Matthews is averaging 11.1 points - his fewest since his 2009-10 rookie season - while shooting a career-worst 34.2 percent in his first 18 games with Dallas after signing a maximum deal in free agency.
"I'm tired of hurting the team," Matthews said. "I'm tired of missing shots."
Matthews is perhaps dealing with the effects of a torn left Achilles suffered in March, and 6-10 forward Chandler Parsons has a minutes limit since his preseason knee surgery.
Matthews averaged 23.5 points in his final two games against Washington while with Portland.
Nowitzki is averaging 11.7 points while shooting a paltry 26.5 percent in his last three meetings with the Wizards, but Dallas has often slowed down Washington's potent backcourt to continue its dominance of this series.
Beal has averaged 13.3 points on 34.5 percent shooting in six career meetings. John Wall's average of 11.0 points in two matchups last season was his lowest against any opponent.
---
---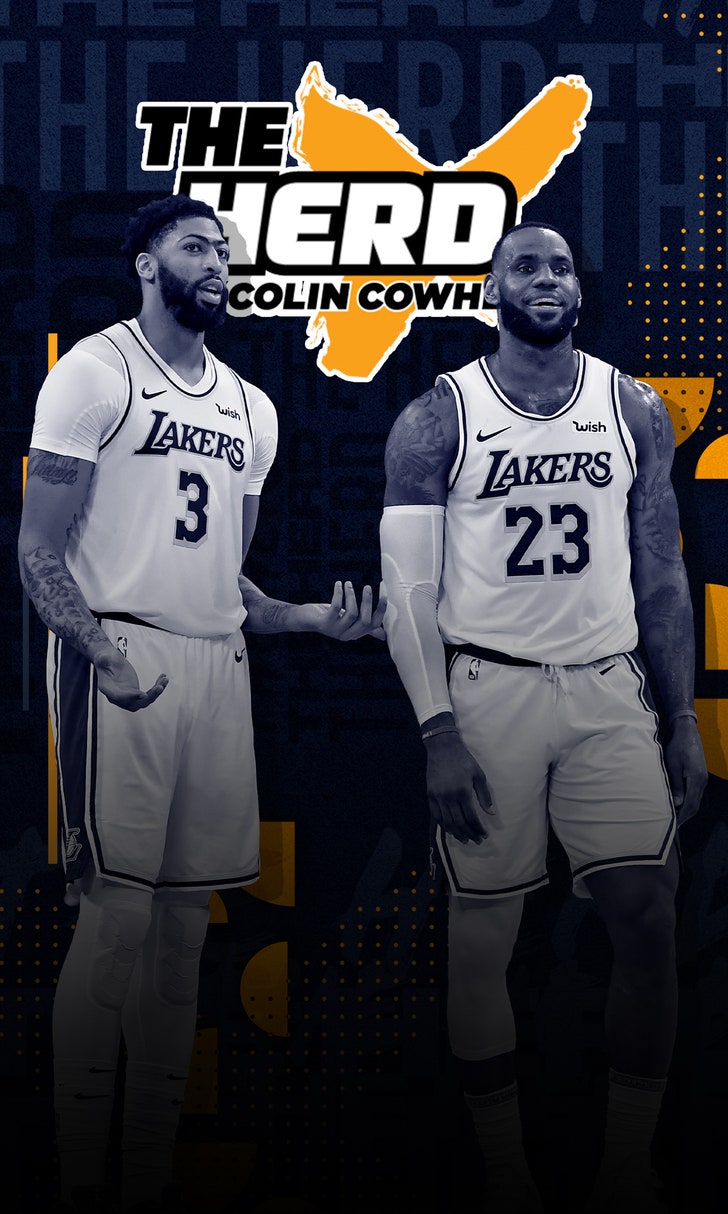 Colin Cowherd predicts the Los Angeles Lakers' roster for the 2021-22 NBA season