DeMar DeRozan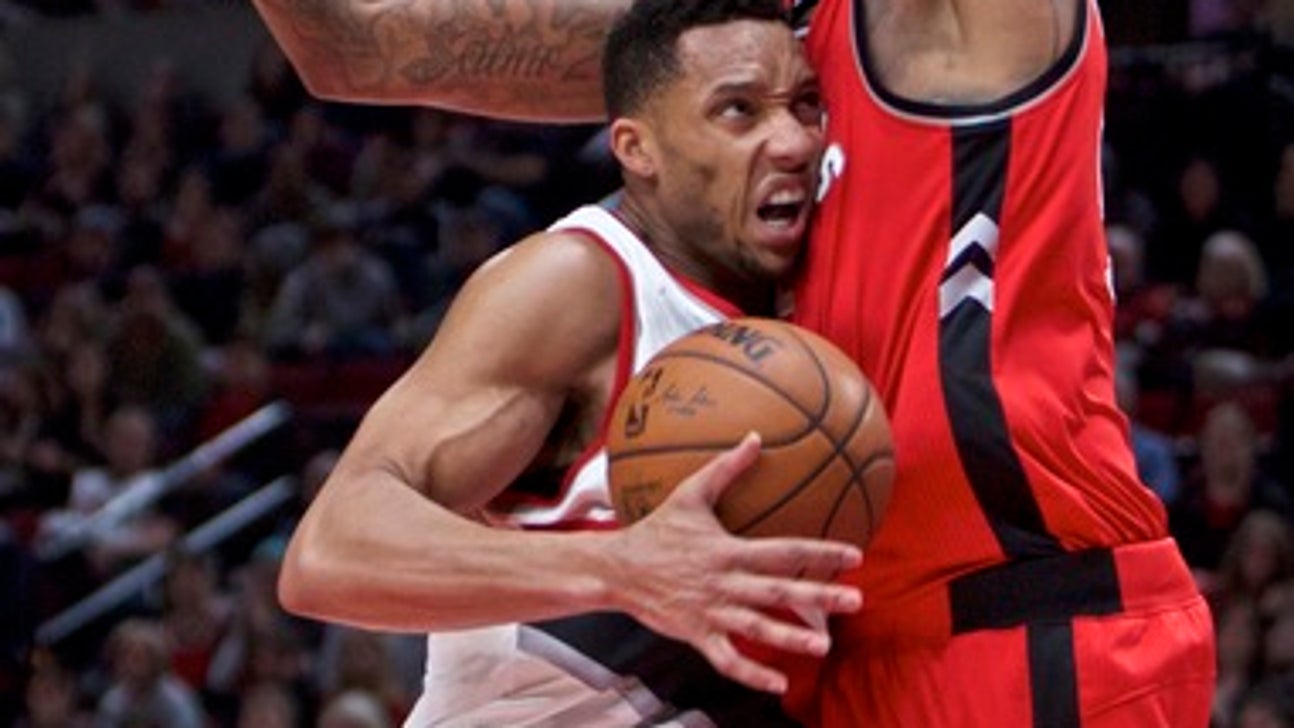 DeMar DeRozan
Lowry leads Raptors to 95-91 win over skidding Trail Blazers (Dec 26, 2016)
Updated
Mar. 5, 2020 1:59 a.m. ET

PORTLAND, Ore. (AP) No matter what city they visit lately, the Toronto Raptors feel right at home.
Kyle Lowry scored 27 points and the Raptors won their franchise-best seventh consecutive road game Monday night with a 95-91 victory over the skidding Portland Trail Blazers.
It was the second stop on Toronto's six-game swing out West, which will take the Raptors (22-8) to tough places such as Golden State and San Antonio.
But home or road these days, Toronto is proving to be a very difficult opponent. Though the Raptors' usually prolific offense was slowed by Portland's trapping defense, they found a way to pull out a highly competitive game in which neither team led by more than six points.
Toronto, which had reached 100 points in 16 straight games, used its defense and gritty play during the final five minutes to win its fourth in a row.
''A few years ago our guys would have kicked that one away by 15 or 20 points,'' Raptors coach Dwane Casey said.
Toronto ran into a short-handed but extremely motivated Portland team that ultimately lost its sixth straight.
The Blazers (13-20) were without star guard Damian Lillard, who sat out with a sprained ankle. Lillard, averaging 27 points per game, was injured last Friday against San Antonio.
''Dame not playing, that's a big chunk of potential 30-, 40-point game, but they're still a very talented team. It was a tough task for us either way,'' said Toronto guard DeMar DeRozan, who nearly had his first triple-double of the season with 20 points, 10 rebounds and seven assists.
C.J. McCollum scored 27 points to lead the Blazers, who have lost 10 of 11.
Toronto kept Portland's runs to a minimum. The Raptors were particularly effective down the stretch, when they took the lead for good at 82-81 with 5:50 remaining on two free throws by Jonas Valanciunas.
''We got every rebound that came off a long shot, and that gave us an opportunity to keep the game in our favor,'' DeRozan said. ''We knew early on we were missing a lot of easy shots, and that we'd have to rely on our defense. That's what we did.''
Toronto, averaging 112 points per game this season, scored only 43 during the first half and had just 22 in the fourth quarter. Portland's blitzing, trapping defense made life difficult for the Raptors. Lowry and DeRozan combined to make 16 of 40 shots.
''Their defensive scheme was unbelievable tonight. Their bigs moved their feet well and I had a couple of turnovers trying to get around them,'' Lowry said.
Portland coach Terry Stotts said ''it might have been our best defensive game of the season. We played with a lot of energy.''
Patrick Patterson scored 15 points for Toronto, while Valanciunas had 12 points and 12 rebounds.
Mason Plumlee had his fifth double-double of the season with 13 points and 15 rebounds for Portland.
Neither team could find an offensive rhythm in the first half. Toronto grabbed a 43-42 halftime lead on a free throw by DeRozan with two seconds left in the second quarter. The 43 first-half points given up by Portland tied a season low.
Toronto got it going in the third quarter, hitting seven 3-pointers, but Portland nearly matched the Raptors point for point and trailed 73-68 heading into the fourth.
Toronto finally put the game away at the free throw line, where Cory Joseph and DeRozan made four foul shots in the final 16 seconds.
TIP-INS
Raptors: DeRozan moved within 14 points of tying the franchise record. Chris Bosh holds the mark with 10,275 points. ... Patterson hit a season-high five 3-pointers, three in the third quarter. ... Toronto has won three consecutive games against Portland. Before that, the Raptors were 1-12 against the Blazers.
Trail Blazers: Lillard missed his first game since Jan. 3 last season, when he was out for two weeks with a foot injury. During that stretch, the Blazers went 4-3, including a 105-76 win over eventual NBA champion Cleveland. ... Former Blazers star Brandon Roy, the sixth pick of the 2006 NBA draft and a three-time All-Star, returns to Portland this week as a first-year high school coach. Roy's team, Nathan Hale of Seattle, plays in the Les Schwab Invitational, one of the country's top holiday high school basketball tournaments.
STATUS UNKNOWN
Stotts wouldn't speculate about whether Lillard might play in Portland's next game, Wednesday against Sacramento. Even though his team was missing its All-Star guard, Stotts wasn't discouraged by the offensive performance.
''The offense was OK. I don't know what we were really expecting, but I thought we moved the ball well. We didn't finish in the fourth quarter, but in the fourth quarter sometimes it's hard to score,'' Stotts said.
UP NEXT
Raptors: Wednesday at Golden State, the third stop on a six-game road trip.
Trail Blazers: Wednesday versus Sacramento, which won 126-121 at home over Portland last Tuesday.
---
---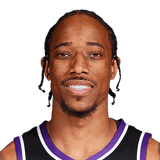 Get more from DeMar DeRozan
Follow your favorites to get information about games, news and more
---