Kawhi Leonard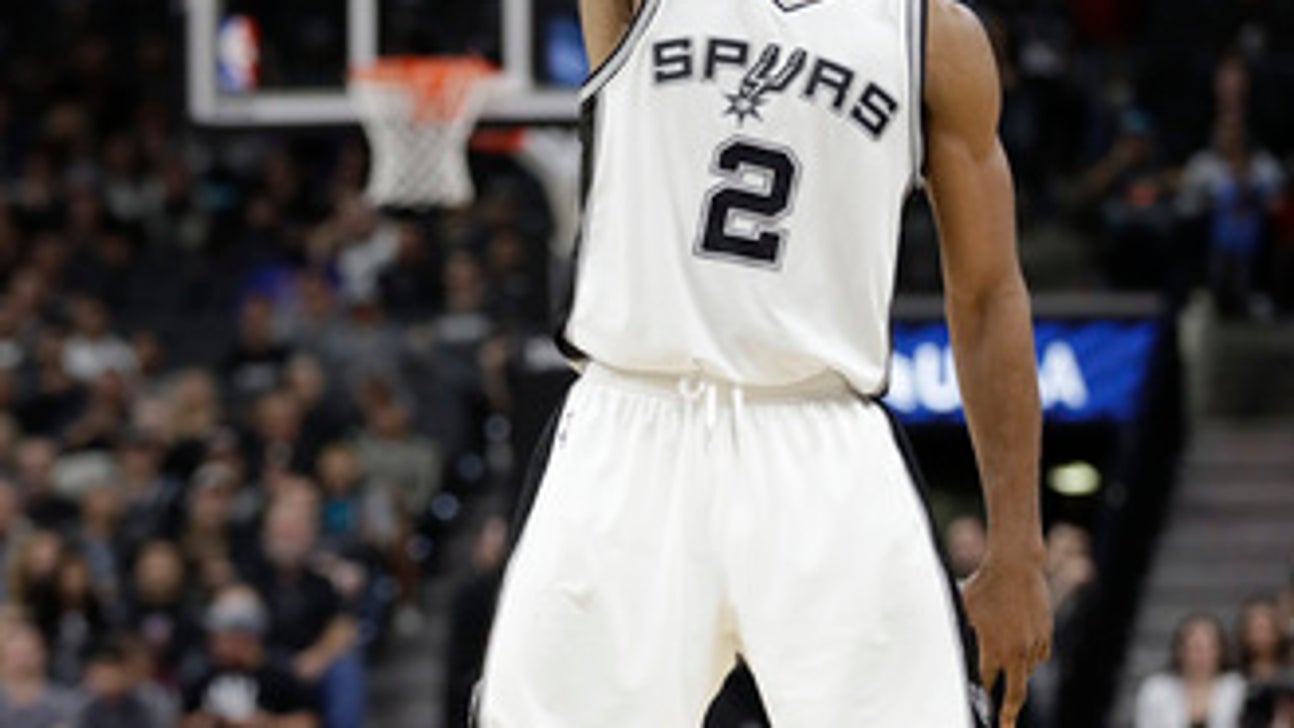 Kawhi Leonard
Leonard's 34 points rally Spurs past Timberwolves, 122-114 (Jan 17, 2017)
Updated
Mar. 4, 2020 2:06 p.m. ET

SAN ANTONIO (AP) After struggling to keep pace with the Minnesota Timberwolves for 24 minutes, San Antonio turned to its defensive stopper and offensive catalyst.
Kawhi Leonard has been both for the Spurs all season, showing off his all-around game once again.
Leonard had 34 points and San Antonio overcame a strong start by Minnesota for a 122-114 victory Tuesday night.
''That is what he does,'' Spurs coach Gregg Popovich said. ''He plays both ends of the floor like nobody's business.''
Leonard's fourth straight 30-point game helped him become the first San Antonio player to score 950 points in the first half of a season since Tim Duncan in 2003.
''I'm just happy we got the win,'' Leonard said. ''I just try to approach every game like it's a Game 7 of the Finals. You don't care about numbers, you just want to come out with a win.''
Coming off a career-high 38 points on Saturday against Phoenix in Mexico City, Leonard was 12 for 17 from the field to spoil Minnesota coach Tom Thibodeau's 59th birthday.
''He is an MVP candidate,'' Thibodeau said. ''When you look at All-Stars and MVPs, you look at what they do for their team in winning. There are people that can get stats, but they don't contribute to winning. He does everything to help his team win.''
San Antonio went on a 20-2 run bridging the third and fourth quarters in winning its seventh straight against Minnesota.
LaMarcus Aldridge added 29 points on 12-for-20 shooting for the Spurs.
San Antonio had difficulty with Minnesota's explosive starting lineup. Karl-Anthony Towns had 27 points and 16 rebounds, and Ricky Rubio added 21 points and 14 assists. Zach LaVine scored 18, Gorgui Dieng had 17 and Andrew Wiggins 10.
The Timberwolves' starters dominated the first half.
Minnesota's 41 points in the second quarter were a season high for any period and the most points in a quarter by a San Antonio opponent this season.
Minnesota shot 30 free throws in the first half, eight shy of the most by a San Antonio opponent all season.
''They played great,'' Aldridge said. ''They got to the basket. I thought they had us on our heels for a while. I thought guys did better in the second half, adjusting, trying to guard without fouling.''
Minnesota was held to 11 free throws in the second half, the same number of turnovers it had in the final two quarters.
''We've just got to hit shots. We can't be worrying about free throws,'' Towns said.
The Spurs held the Timberwolves to 43 points in the second half.
TIP-INS
Timberwolves: LaVine has 29 points, nine rebounds and three assists in his past two games since returning from a two-game absence caused by a bruised left hip. ... Minnesota is 4-22 when allowing 100-plus points. ... The Timberwolves' last win against San Antonio was April 8, 2014, a 110-91 victory at home. ... Minnesota's previous high for a quarter was 39 points in the first against Orlando on Nov. 9. Its previous high for the second period was 35 in that same game against the Magic. ... The Timberwolves are 5-15 on the road.
Spurs: Leonard has scored in double figures in 73 straight games, the seventh-longest active streak in the NBA behind LeBron James, Kevin Durant, Isaiah Thomas, Russell Westbrook, James Harden and Demarcus Cousins. ... Tony Parker collected his 6,500th career assist, joining James as the only two active players with 6,500 assists and 18,000 points. John Stockton, Isiah Thomas, Gary Payton and Oscar Robertson are the only other players to reach those milestones. ... Popovich was assessed his fourth technical foul of the season with 3:41 left in the first quarter for berating Michael Smith over a non-call. ... The Spurs are 20-1 this season when Patty Mills has at least two 3-pointers. Mills was 3 for 5 on 3s in scoring 11 points.
WORK IN PROGRESS
The Spurs have the third-best start in franchise history at 32-9, but the coaches and players agree they must improve.
''We've still got a lot of work to do,'' Leonard said. ''I think we could rebound the basketball a little better and also get our 1-on-1 defense better.''
San Antonio has struggled in the first half of games for much of the season and has lost five home games after going 40-1 at home last season.
''We're not where we want to be, that's all I know,'' Popovich said. ''No team is where they want to be. Maybe Golden State is, but the rest of us are trying to get there.''
The Spurs have the league's second-best record despite those struggles, sitting three games behind the Warriors (35-6).
HE HAS MY VOTE
Thibodeau believes Leonard is in line to win his third straight Defensive Player of the Year award.
Leonard made only one steal, but was a disruptive force while holding Wiggins to 3-for-8 shooting. Leonard also grabbed seven rebounds.
''He's at the top every year. He's very disruptive and the demeanor he plays with, he gives their team a lot of poise,'' Thibodeau said.
UP NEXT
Timberwolves: At the Los Angeles Clippers on Thursday night.
Spurs: Host the Denver Nuggets on Thursday night.
---
---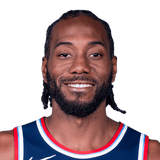 Get more from Kawhi Leonard
Follow your favorites to get information about games, news and more
---