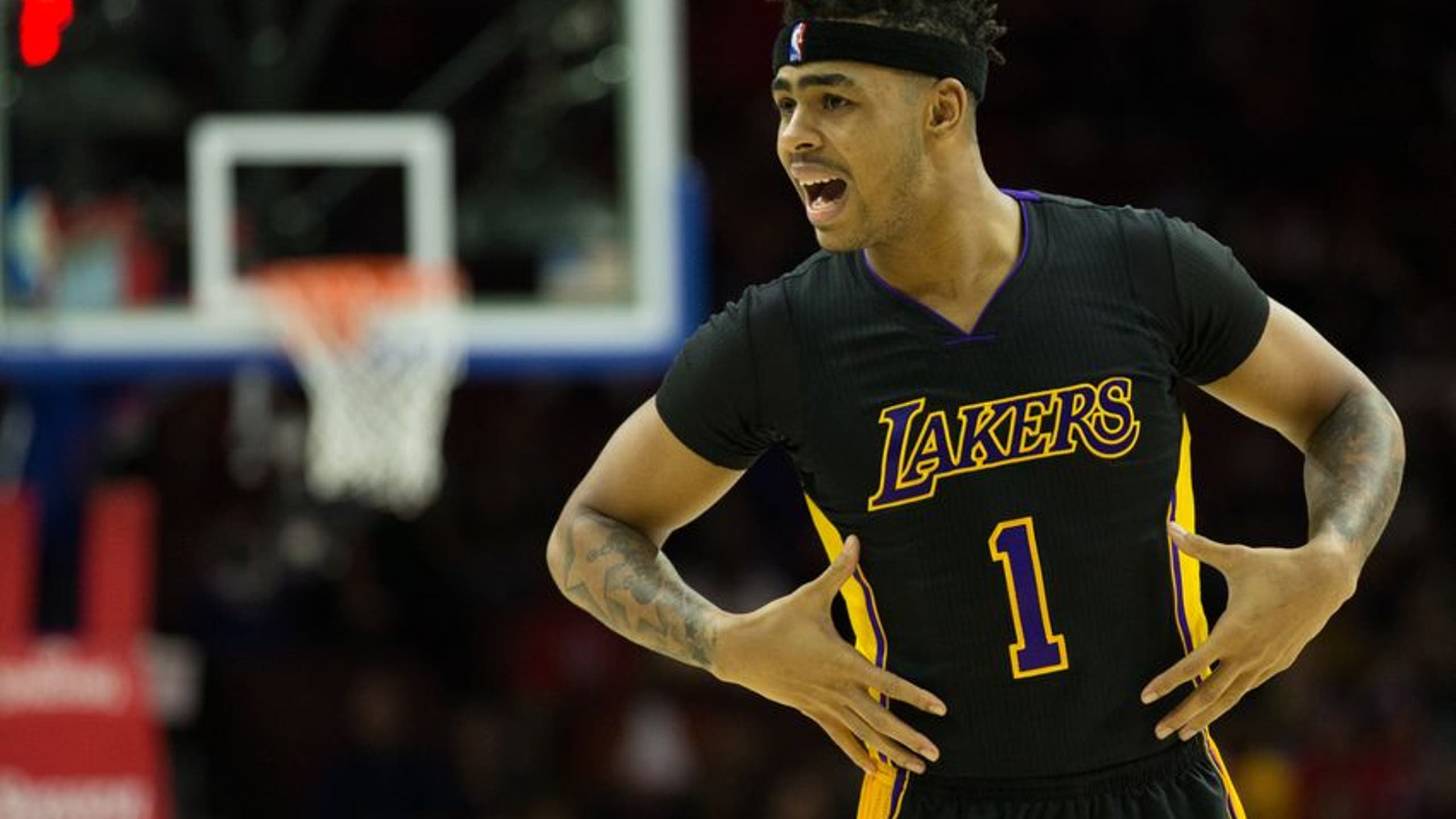 Lakers vs Cavs: Preview, prediction, and analysis
BY Fansided and Keith Rivas/FanSided via LA Sports Hub • December 17, 2016
Tonight's Lakers vs Cavs game will tell us if the Lakers can kick it back into high gear.
Winning over the 76ers was huge, but it might not be enough to turn the gears just yet.
Next up for the Lakers is a tough game against the Cavs in Cleveland. Playing the defending champs in never easy, so Los Angeles must be sure to bring its A-game this time around.
Julius Randle stepped up in big ways against Philly, and they'll need more of that tonight.
At point guard, D'Angelo Russell will need to be a more aggressive scorer in order tow in. Russell has been decent in his few games since returning from injury, but they need his best efforts now more than ever.
Additionally, Cleveland has been one of the best teams all season. LeBron James, Kevin Love, and Kyrie Irving showed last year they won't go down quietly.
And now that they've got the chemistry figured out, they'll be harder to beat as time goes on.
For the Lakers, though, that means trying to gain a mental edge. It's how Los Angeles tore the Warriors apart by 20 in their first meeting earlier in the season.
They'll have to do something similar tonight in order to defeat the Cavaliers.
Also, you might think they're biggest assignment is shutting down LeBron James. The problem with that idea is that it won't happen.
James is an undisputed champion who can't just be shut out by a bad night in one area. Unlike Steph Curry, who the Lakers held to no made three-pointers, James can attack in other areas.
If he's not scoring, he's passing. If he's not passing, he's rebounding.
And if he's doing none of the above, he's inspiring his teammates and pushing them to new limits.
They'll need to go into this game with the winning mentality, and that's all they'll have an advantage in.
For now, at least.
Prediction:
ClevelandCavaliers107
Los AngelesLakers101
More from LA Sports Hub
This article originally appeared on
---
---