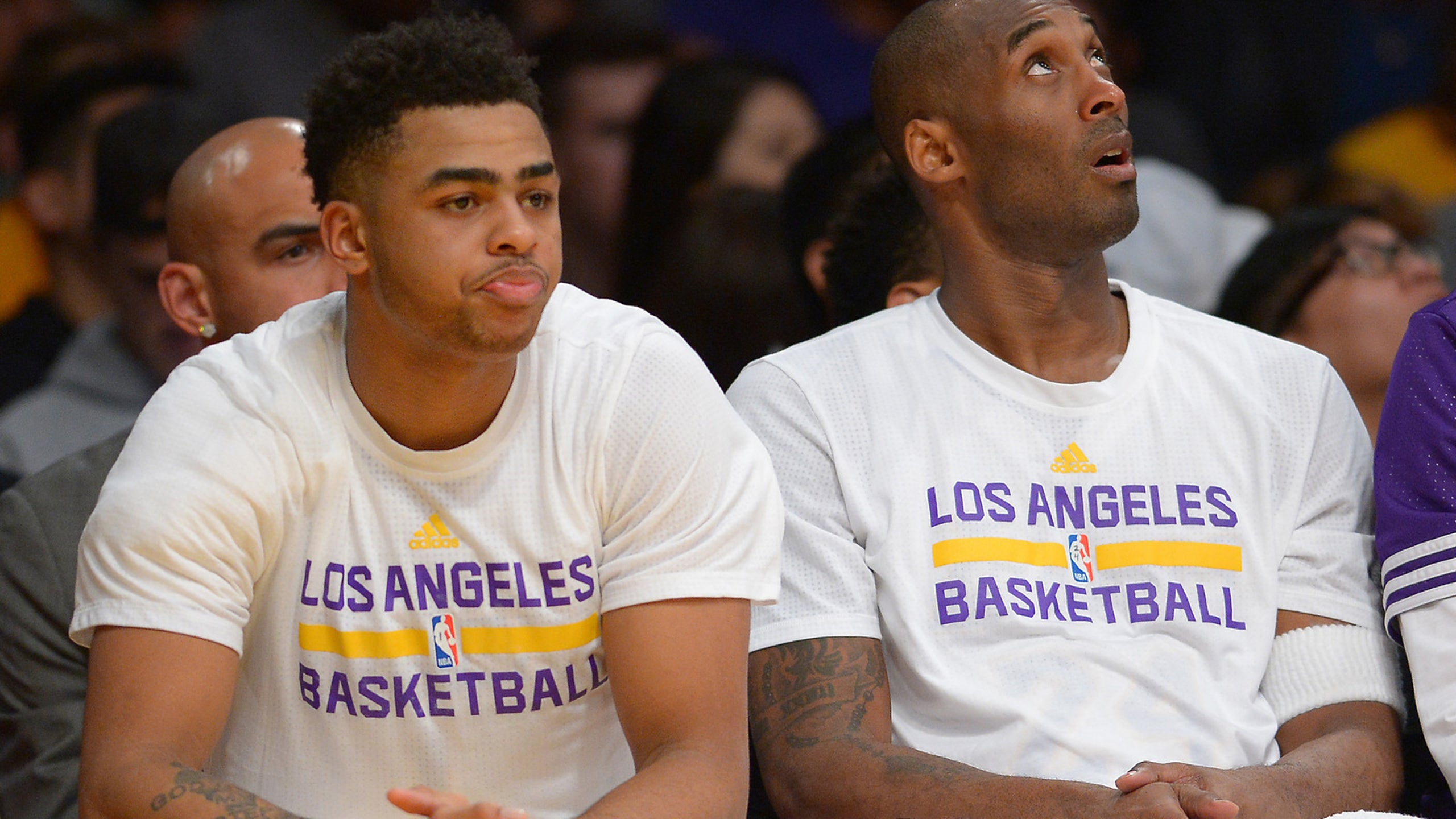 Lakers rookie Russell seemed to enjoy playing without Kobe on floor
BY foxsports • December 8, 2015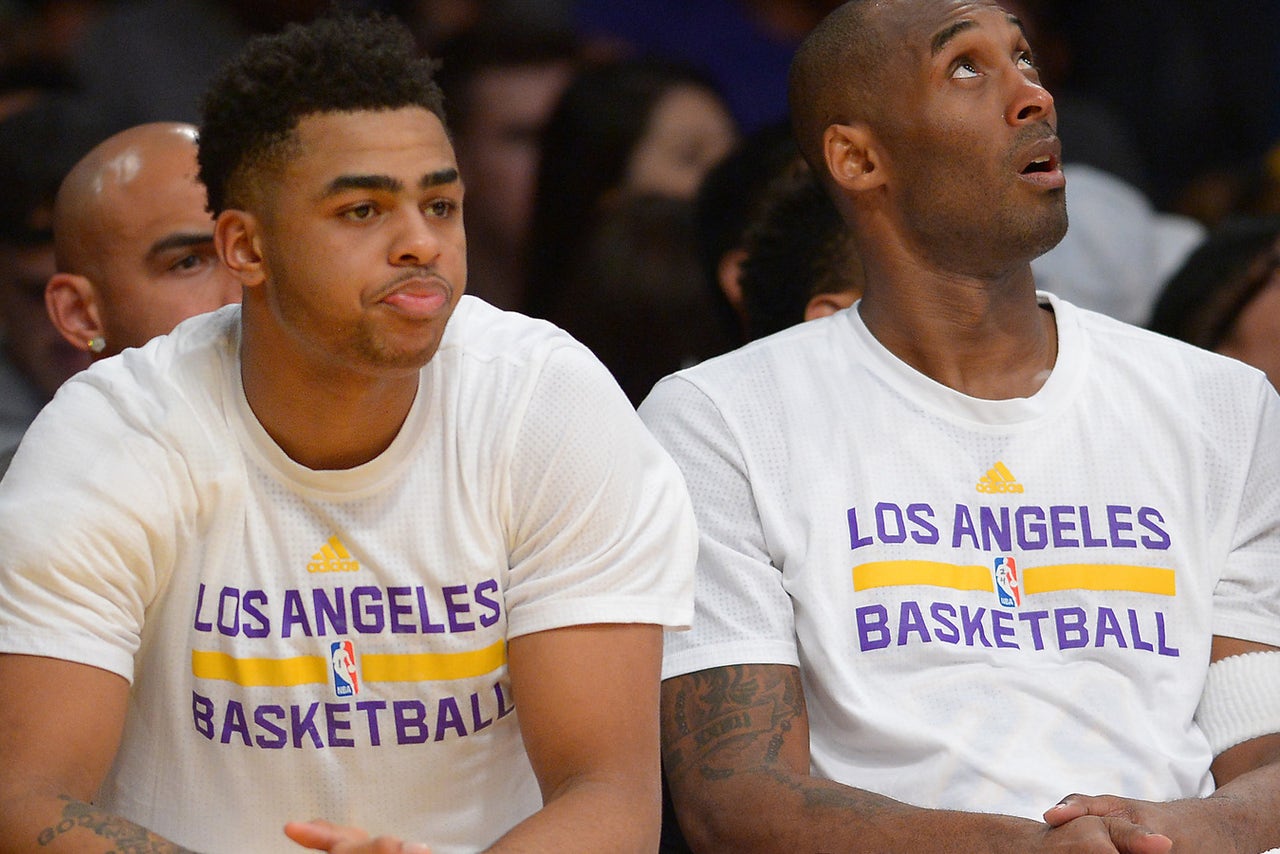 Los Angeles Lakers rookie point guard D'Angelo Russell and second-year big man Julius Randle played with the second unit Monday night, and it seemed to suit them better. Randle played well with 15 points and 11 rebounds, while Russell looked far more comfortable despite not having one of his better games statistically.
After the loss to the Toronto Raptors, Russell was not shy in expressing his excitement about not having to play alongside Kobe Bryant.
"There's just more ball movement," he said, per Mike Bresnahan of the Los Angeles Times. "No disrespect to Kobe, but you know you have more opportunity because of who he is."
Lakers coach Byron Scott agreed:
Kobe's skills have declined dramatically, but his shot total has not. He actually shot 8-of-16 from the field against Toronto and scored 21 points after scoring 19 the previous two games combined on 6-of-34 (!) shooting. Believe it or not, Bryant looked better appearing in the second game of a back-to-back.
For the most part, Kobe has hurt the Lakers by taking around 20 shots per game and pretending he is still the Kobe of 2006. His refusal to change his ways has drawn criticism from at least one veteran teammate, and it appears the young guys are starting to get irritated as well. Leaving Russell and Randle on the second unit might be a good idea.
More from Larry Brown Sports:
---
---