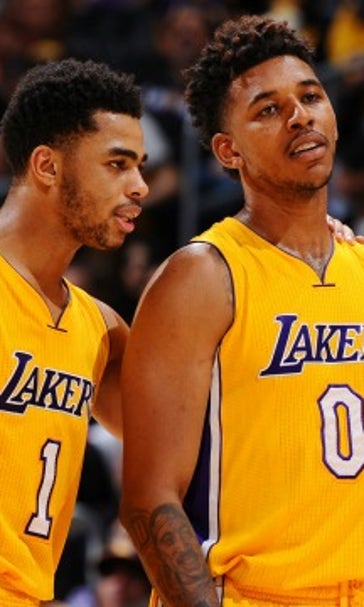 Lakers face life after Kobe, and it looks lousy
April 15, 2016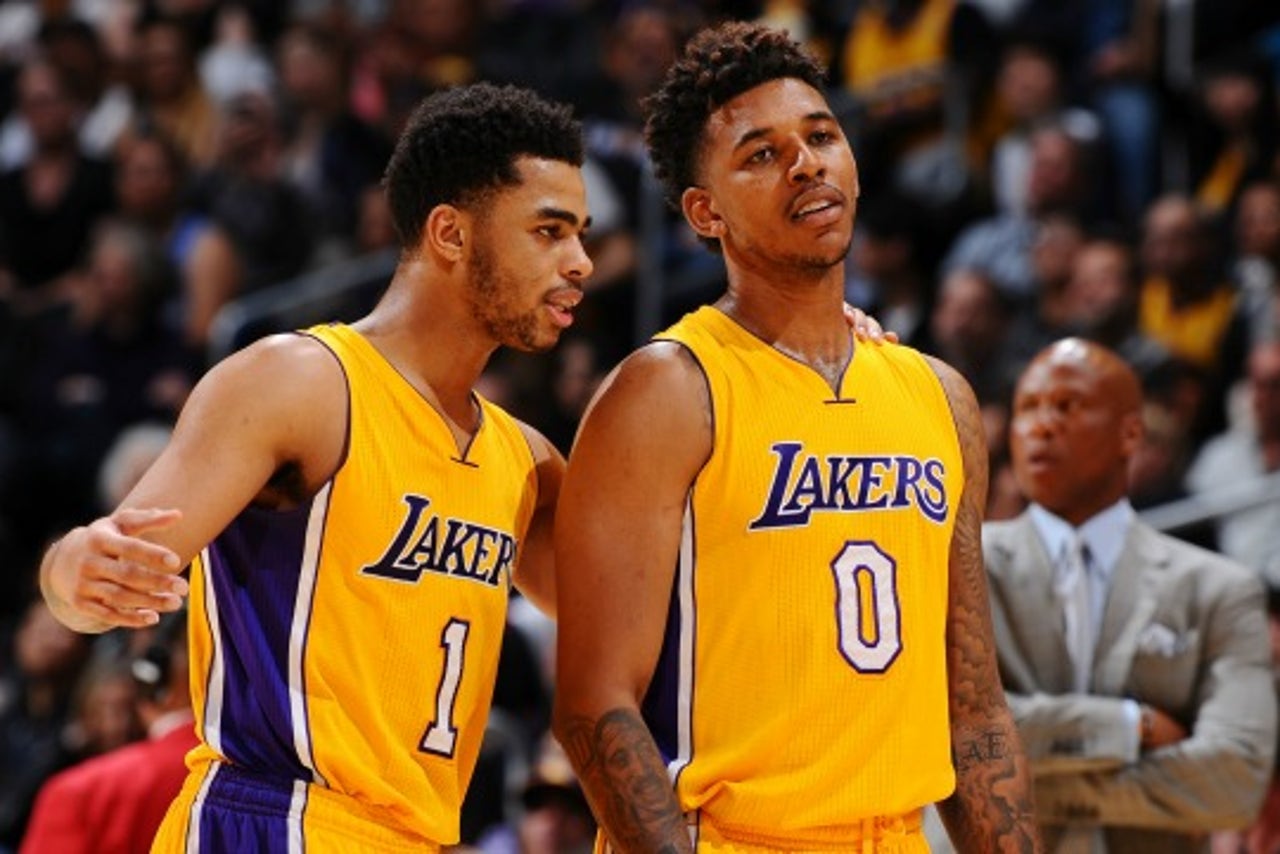 LOS ANGELES — Kobe Bryant spent the first morning of his life after the Los Angeles Lakers in his office, working on his unspecified ambitions outside basketball.
When the excitement of Kobe's 60-point finale faded with the dawn, the rest of the Lakers spent Thursday thinking about how they'll move on from an otherwise miserable season.
Bryant is leaving the Lakers after the worst three-year stretch in franchise history ended with the worst season ever for the 16-time NBA champions. Los Angeles went 17-65, four games worse than last season's previous nadir, and missed the playoffs for a club-record third straight time.
The darkest times in Lakers history were leavened by Bryant's presence, even if he was partly responsible for them.
Now that he's gone, the Lakers' future is unclear.
''You have the type of season that we've had, obviously some changes are going to be made,'' coach Byron Scott said. ''So I thought about that a month ago, that this roster will probably be totally different next year than it is this year.''
Bryant's farewell tour is finally finished, his $25 million salary and ravenous shot selection no longer dominating the franchise. In his wake, the Lakers are facing the stark reality of rebuilding — but also a possible future around young cornerstones D'Angelo Russell, Julius Randle and Jordan Clarkson.
The possibilities are intriguing to the youngsters who willingly played supporting roles this year, but failed to build a cohesive team.
''Next year we'll get a better feel of what everybody is capable of,'' said Russell, who averaged 13.2 points, 3.4 rebounds and 3.3 assists per game as a rookie. ''Coaches, players, everybody. ... There's been a lot of success throughout this organization, so that's something that the fans are used to. I'm just glad I got to be a part of it.''
Russell is expected to be a big part of the future, and the Lakers hope he'll move on from an up-and-down rookie campaign in which his 20-year-old maturity was tested. With Bryant on his way out, Russell marveled at the star power and attraction of his franchise, although it's too soon to tell whether he has the ability or the will to approach the feats of Bryant and the Lakers' other greats.
''Everywhere we went was like a home game,'' Russell said. ''If we were winning, that would be a crazy advantage for us.''
Things to know on Day One of the post-Kobe era for the Lakers:
BIGGEST NEED: More quality players. It sounds simplistic, but the Lakers' talent pool is alarmingly thin. They will have ample salary cap space to spend on elite talent, but they would have to persuade top free agents to join a franchise now starting from near-scratch. The Lakers' championship banners and Hollywood lifestyle are appealing, but only a bold star would choose Los Angeles' second-best team at this point.
THE GOOD NEWS: The Lakers have an intriguing young core for the first time in ages, and a top-three pick in June would make it even more tantalizing. Russell, Randle and Clarkson all showed flashes of greatness this season despite the bizarre circumstances of Bryant's 4 1/2-month farewell tour. With a year of experience and normal playing conditions next year, all three seem capable of becoming very good players.
THE BAD NEWS: If the Lakers strike out in the lottery and lose the chance to draft Ben Simmons, Brandon Ingram or another top talent, it would set back their growth and further erode the franchise's cachet. Fingers will be crossed from Ventura to Palm Springs on May 19.
PING PONG BALLS: The Lakers had the NBA's second-worst record, so they have a decent shot of keeping their top draft pick. They must finish in the top three in the draft lottery next month, or the choice goes to Philadelphia under the terms of their disastrous trade for Steve Nash.
SWAGGY FREE? Nick Young's third season with his hometown team was a disaster, with the carefree guard averaging a career-low 7.3 points per game and getting involved in a series of embarrassing off-court missteps. He didn't play after March 8, and the 30-year-old guard acknowledged he might be done in LA. ''There was a lot of distraction this year,'' said Young, who has two years left on his deal. ''There was a lot of things going on. I just want to play basketball again. Wherever that's at, I just want to enjoy getting out there and playing the game and having fun again.''
---
---