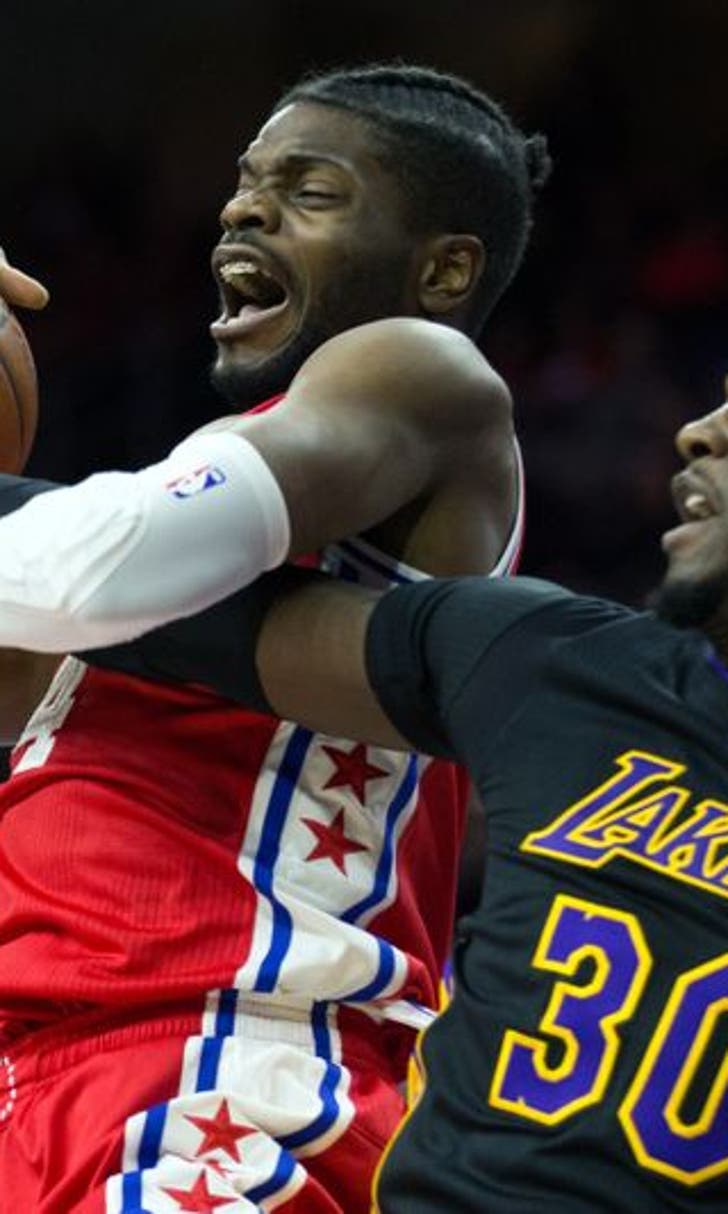 Julius Randle comes back to life as Lakers take down Sixers
BY Fansided and Keith Rivas/FanSided via LA Sports Hub • December 17, 2016
Los AngelesLakers100
As the Lakers ending their losing streak, they also ended poor play by Julius Randle.
Instead of being a non-factor in Philadelphia, Julius Randle went to work. Los Angeles needed a big game from someone other than Lou Williams, and they got it.
Williams did a lot of the work while D'Angelo Russell and Nick Young nursed injuries.
He can't do that all season.
Randle scored 25 points in the game, and the team needed every one of his baskets.
Luke Walton needs to take advantage of this opportunity to get a fire back under the best players. Russell looks good as he continues to get back into rhythm, but he's not at full throttle just yet.
He needs to know that it's his team and in order for them to make noise in the latter part of the season, they need him in the driver's seat.
This was the third of seven straight road games that the Lakers will play.
Saturday night, they face none other than the defending champs in Cleveland.
LeBron James and company are still hungry for more this season, and will be the heavy favorites.
From the get-go, the Lakers must establish a similar flow if they expect to win. Playing against the Cavaliers and winning isn't easy, and not every team in the league can do it.
The Lakers believe they can beat anybody, though, and it's paid off before.
Against Philadelphia, the team started the game on a 13-0 run. Thanks to that, they had a cushion that was big enough the rest of the way.
Big leads can go quickly in basketball. What the Lakers can't afford is to blow them once they have them.
It didn't happen against the 76ers, but it's the 76ers — come on, now.
Tip off in Cleveland is set for 7:30 ET.
More from LA Sports Hub
This article originally appeared on
---
---