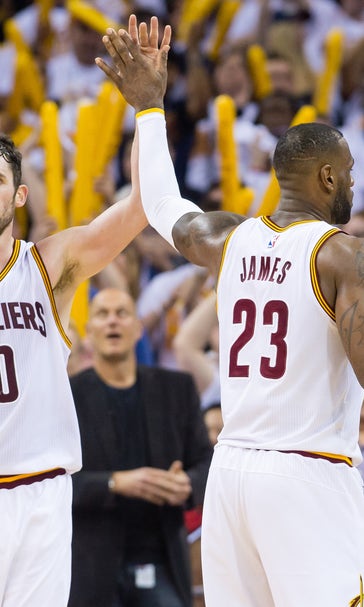 Julius Erving sees Cleveland Cavaliers as favorites to capture NBA championship
May 10, 2016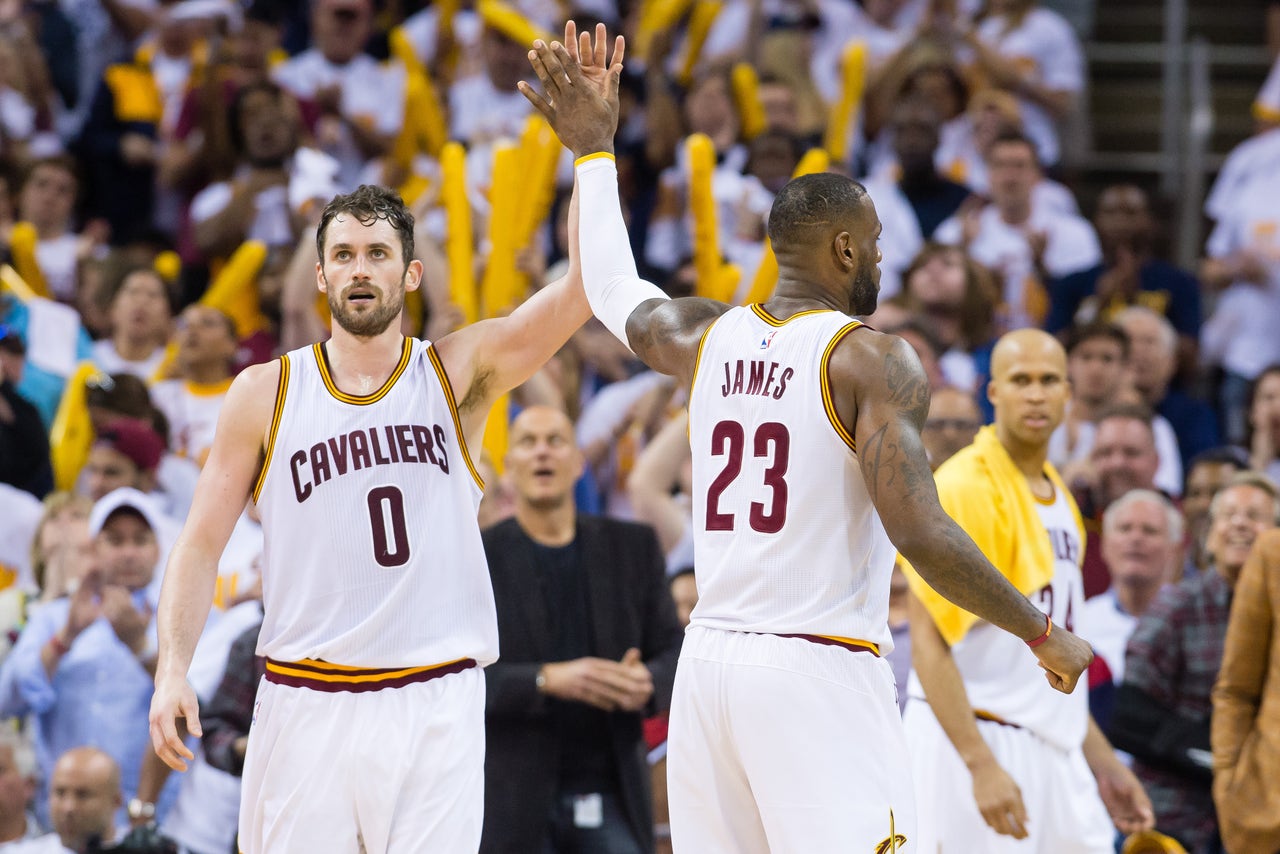 In September, Julius Erving made headlines when he said that LeBron James is "looking up" at Stephen Curry in the NBA's superstar hierarchy. But on Tuesday, hours after Curry made history by being named the league's first unanimous MVP, Dr. J called James' Cleveland Cavaliers the favorites to win June's NBA championship.
In a phone interview with FOX Sports, Erving described the Golden State Warriors as a "team to beat" but said the Cavs have "found something that they like" during first- and second-round sweeps over the Detroit Pistons and Atlanta Hawks.
"There's always this consensus that the better teams are in the West, but Cleveland will be a tough matchup, offensively and defensively, for whoever comes out of the West," the Hall of Famer said. "Because that's not the team that played in the regular season. This team right now, they're on to something that just kind of makes them a force to be reckoned with, and they'd have to be the favorites right now, in my book."
During the regular season, Cleveland went 57-25 -- a four-game improvement on its 2014-15 campaign -- while Golden State set an NBA record with 73 wins. Many were ready to crown the Warriors champions on that historic effort alone, but Erving praised Cavs coach Tyronn Lue for the way he's led his team since taking over the head job from David Blatt in January and said Cleveland's depth and balance make them the favorite to win it all.
"LeBron is less of a dominant force and he's still the key to the mint," Erving said. "But they're getting more from more places -- Kevin Love, Kyrie Irving, Channing Frye. Are you kidding me? I just watched (Frye) on Friday and he was all-world, scored 30 points. J.R. Smith, (Iman) Shumpert, Tristan Thompson -- I'm just looking at this team, and I'm like, 'Man.'
"When they go to the bench, if they lose something defensively, they gain it offensively," Erving continued of the Cavaliers' depth. "They've got a great starting lineup, they can play the small ball, they can play the big man's game, and Tyronn Lue has really established himself as way ahead of the game in terms of making adjustments."
Erving also cautioned that fans shouldn't put too much stock in Golden State's 4-2 win over Cleveland in last year's NBA Finals, saying the Cavs -- who at one point led the series 2-1 -- "lost but were far from being dominated."
"Last year Kyrie was not healthy and Love was not even there," Erving said. "Just adding those two -- and they've done more than just add those two, because they brought in a couple more players, and J.R. was in a funk last year and he's on fire too -- and the confidence that they're playing with and the sense of purpose that they're playing with, I don't think they're going to be denied."
That could change, of course, especially depending on how well Curry continues to play in his return from an minor knee injury. But even though Cleveland lost both its regular season matchups with Golden State this year -- a six-point road loss on Christmas Day and a 34-point home blowout shortly before Blatt's firing -- Erving says that we'll see a different result in the Finals if the Cavs can maintain the level of play they displayed in the first two rounds.
"Currently, how they're playing, they're playing better than the Warriors, better than the Spurs, better than Portland and better than Oklahoma City, and better than Miami and better than Toronto," Erving said. "They are playing the best basketball right now."
You can follow Sam Gardner on Twitter or email him at samgardnerfox@gmail.com.
---
---