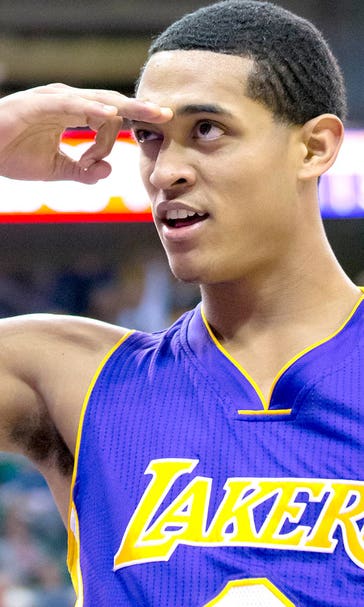 Jordan Clarkson celebrated Coachella by jumping over Kendall Jenner
BY Andrew Lynch • April 18, 2016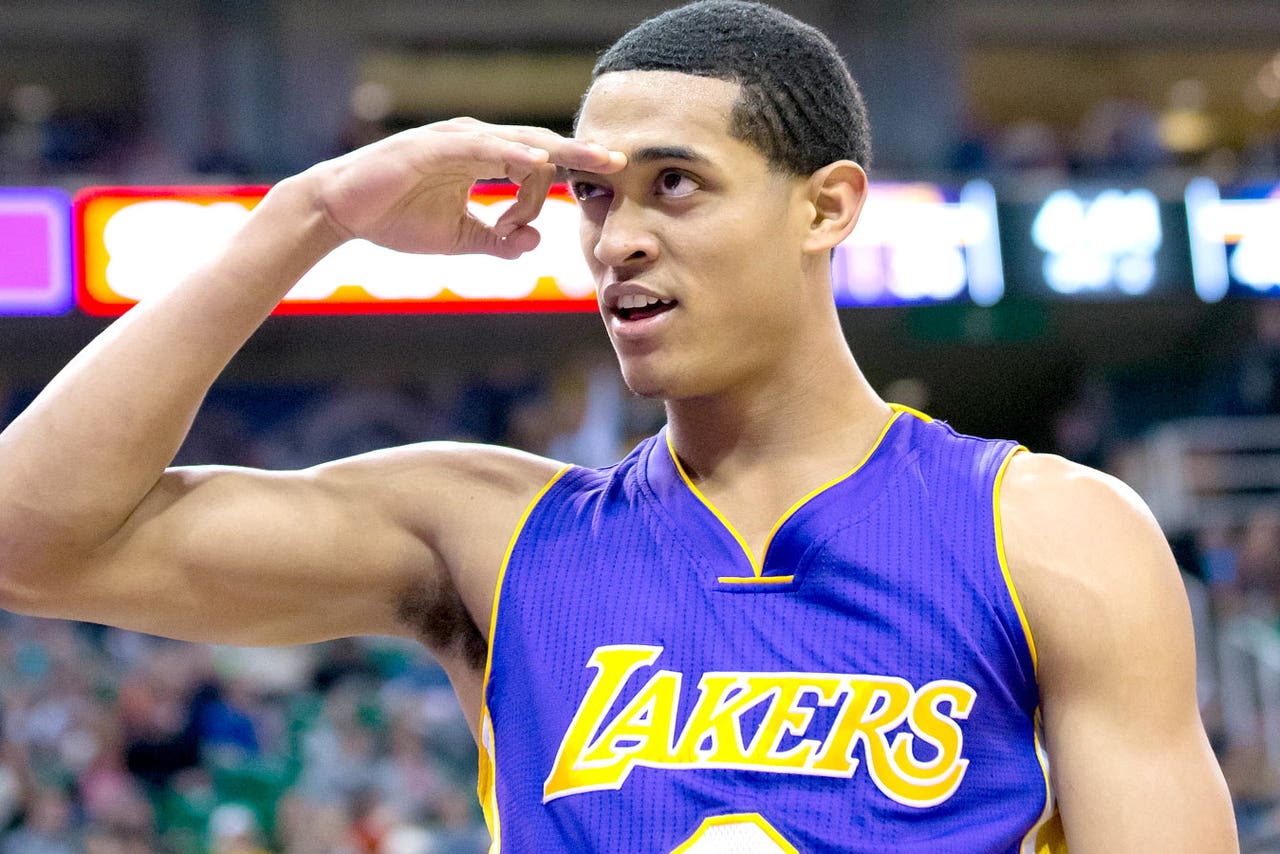 The end of the 2015-16 Los Angeles Lakers season has Jordan Clarkson literally leaping for joy.
Okay, maybe he's not exactly celebrating the end of the worst year in Lakers' franchise history. That would be a bit extreme. But whatever the impetus, the young guard was in the mood to show off his athletic ability over the weekend, as he sent himself airborne over fashion model and reality TV personality Kendall Jenner:
Clarkson and Jenner were reportedly on hand for the Coachella music festival, which is something of an NBA oasis in the desert. MC Ren, one of the founding members of N.W.A., prepared for one of his sets this weekend by kicking back and taking in some playoff action:
And fans in attendance for the various shows were treated to the Golden State Warriors' Game 1 victory, as well:
As for Clarkson, we're pretty impressed by those serious leaping skills. Jenner's 5-foot-10 herself, after all, turning this into a pretty extreme game of leapfrog. 
Of course, jumping over people is kind of what Clarkson does:
It makes you wonder how in the heck Lakers coach Byron Russell saw fit to start Ronnie Price over Clarkson in 2014-15. 
---
---