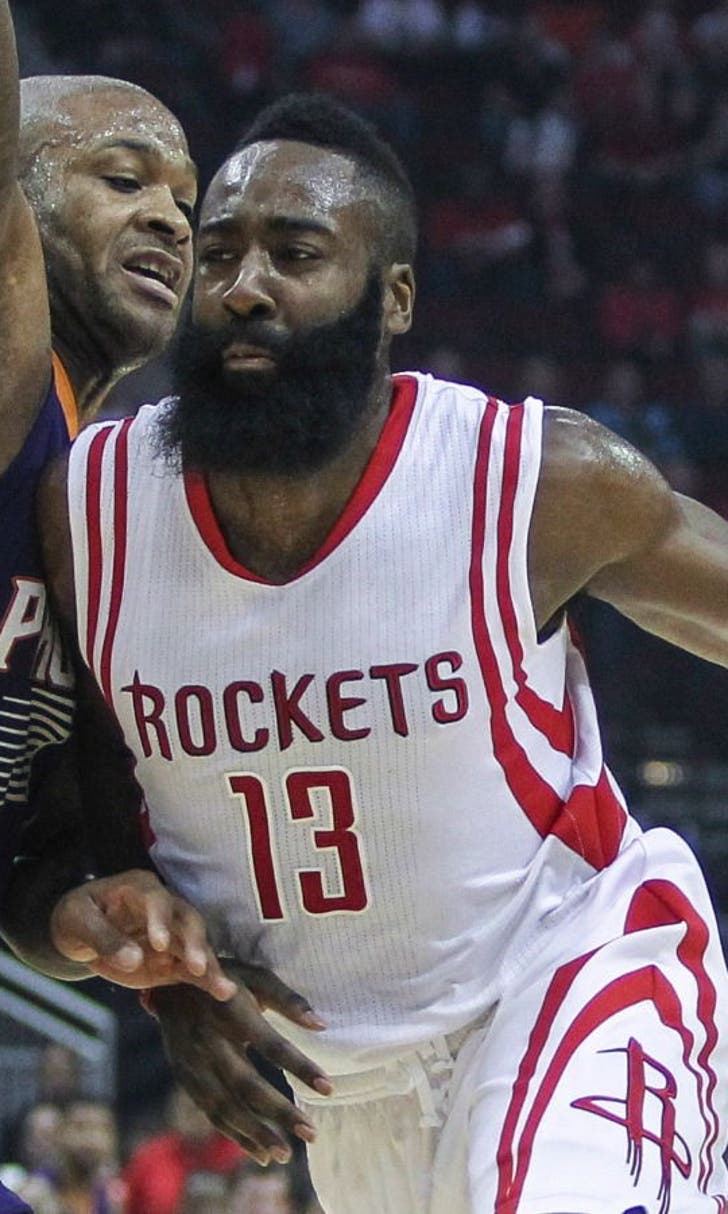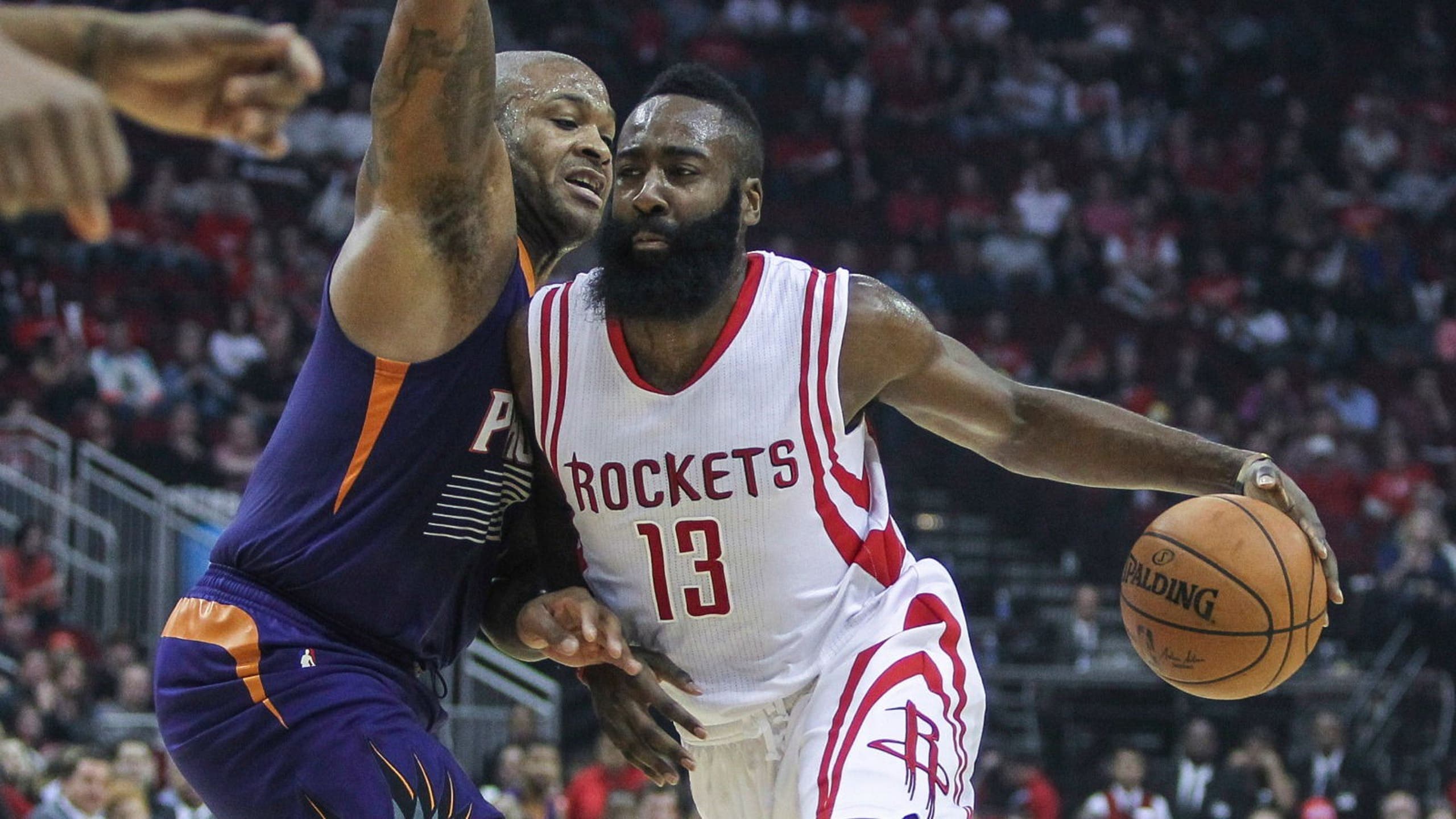 James Harden speaks a language all his own -- no, literally
BY foxsports • October 13, 2015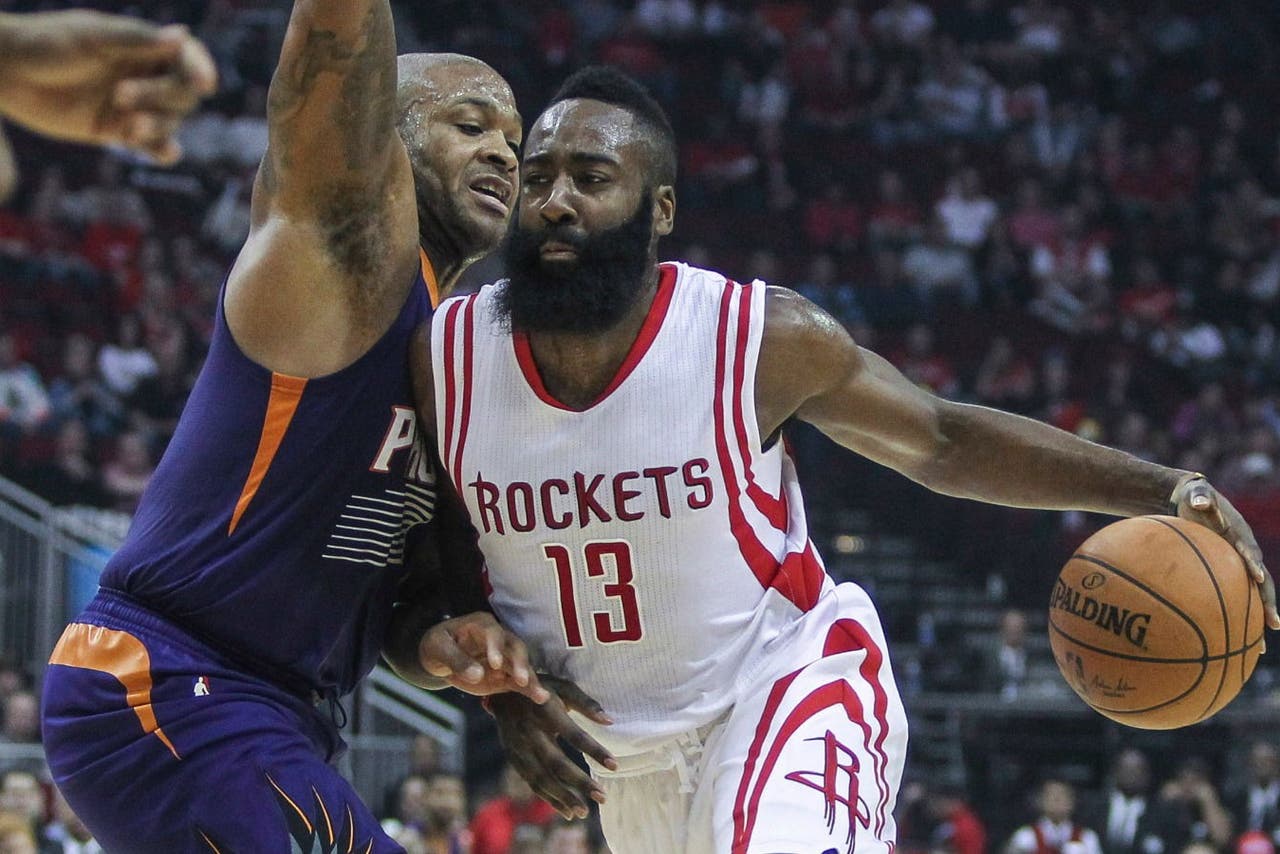 Houston Rockets star James Harden has his own unique style, both on and off the court.
Apparently he has his own unique language, too, that only he and his closest friends are able to interpret.   
In a profile feature for ESPN.com, Pablo Torre attempted to breakdown some of Harden's favorite words and terms and define exactly what they actually mean: 
"Our language evolves," explains Camilo Valencia, Harden's point guard at Artesia High and the longest-tenured member of his inner circle. "It's what happens when you play video games and listen to rap music all day."

In their vernacular, for instance, the noun chug means woman. ("We gonna invite some chugs?" is a typical question.) The adjective fa'lo, meaning excessively flashy, derives from Buffalo, as in Buffalo wings, as in heat. The expression sah-dah-tay, signifying agreement, is actually just a catchphrase from the 2001 film "Pootie Tang". That this all sounds impossible for some outsider to decode on the fly is, in fact, the point. "I don't even try, man," says Akili Roberson, Harden's older brother."
It's kind of like when you and your friends in school came up with your own secret slang, except Harden and his group were committed enough to keep it going into adulthood.
And as Torre points out, it's an essential consideration for The Beard. He's constantly swarmed in public because, well, he's kind of recognizable. The secret language allows Harden to communicate in the open while being clandestine. It's kind of the perfect metaphor for his offensive approach -- you theoretically know what's going on, but in reality, you have no idea what's really coming your way.
---
---