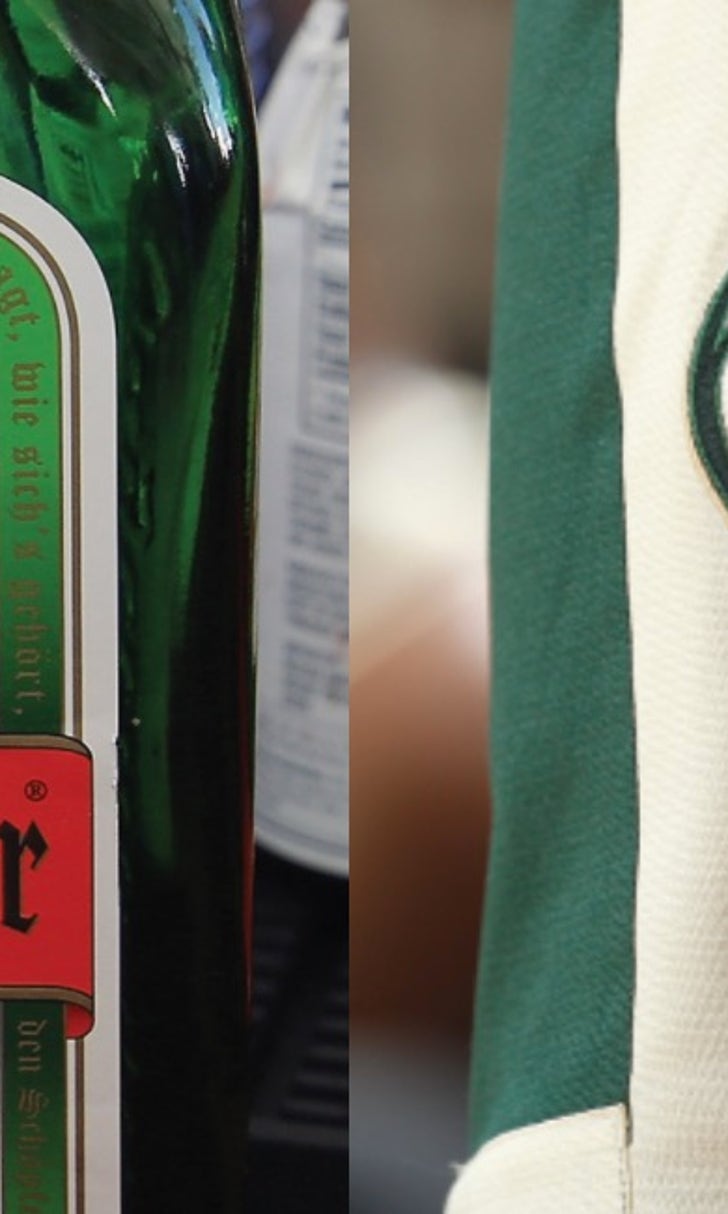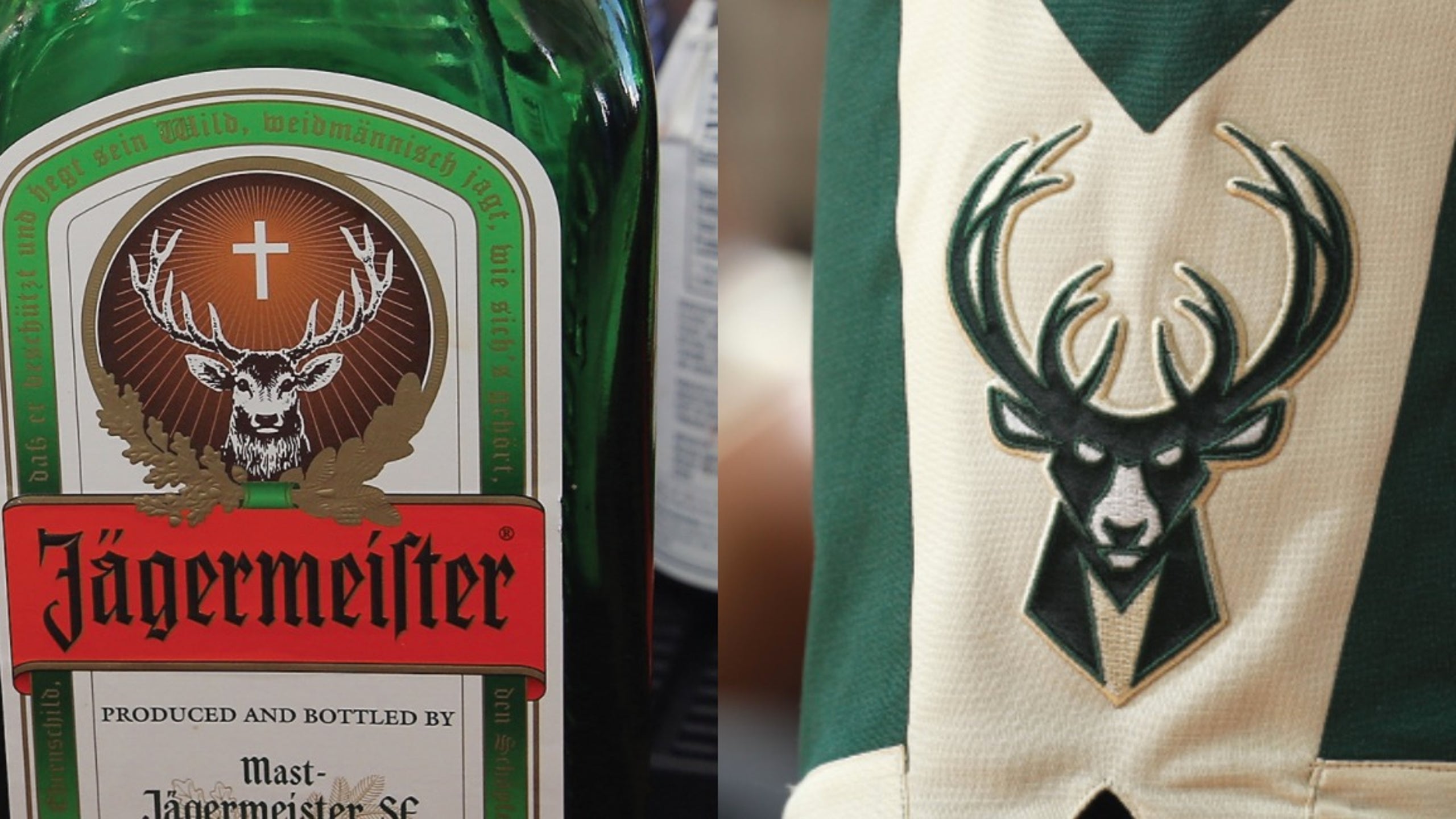 Jagermeister files court opposition against Milwaukee Bucks over new logo
BY Dan Carson • December 14, 2016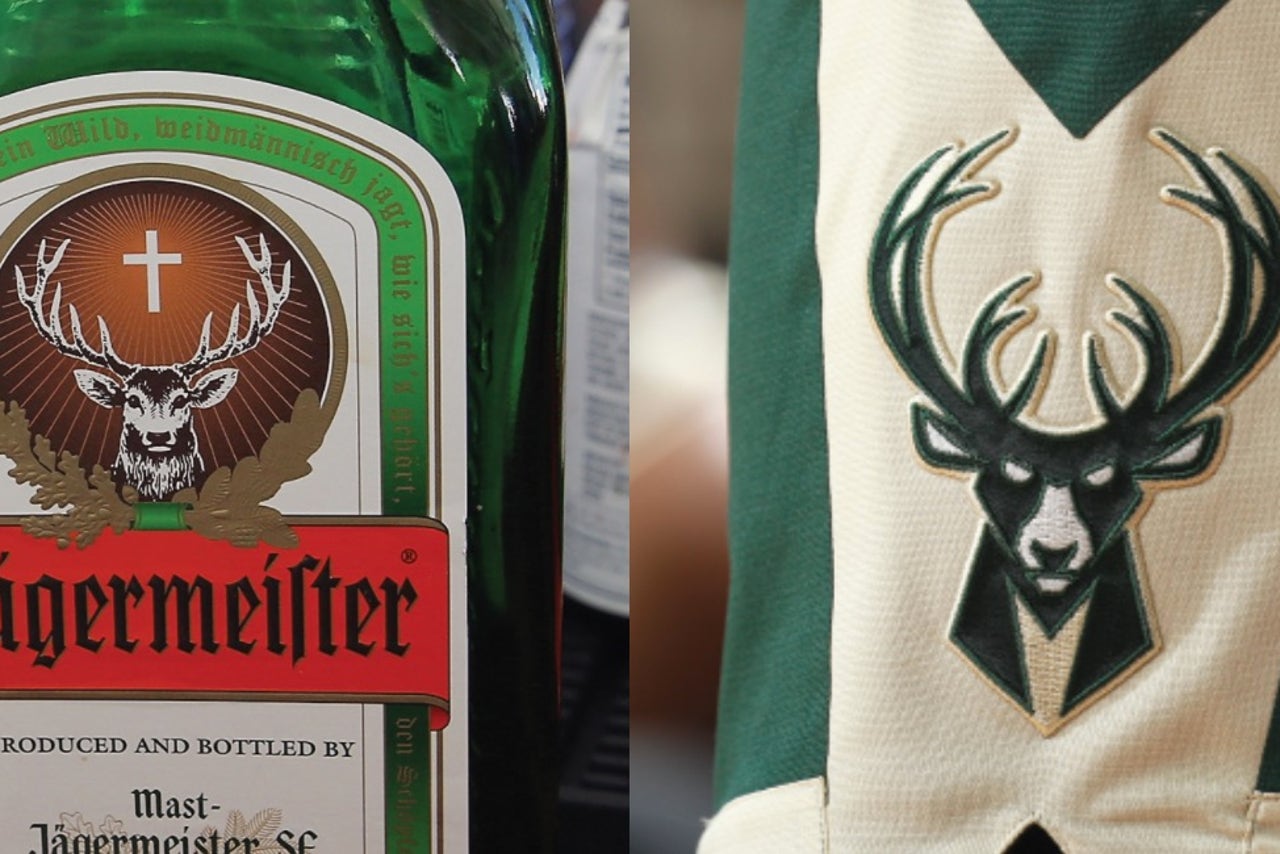 Looks like the Milwaukee Bucks have found an opponent Giannis Antetokounmpo can't spin-drive around.
According to the Milwaukee Journal Sentinel's Bruce Vielmetti, Mast-Jagermeister, maker of Jagermeister liqueur, has filed a formal opposition against the NBA franchise over its new logo.
Filed with the U.S. Patent and Trademark Office's Trademark Trial and Appeal Board, the opposition asserts that the Bucks' new logo is too close to Jagermeister's long-standing stag logo, and that some people might confuse the two corporate entities.
Jagermeister also believes the current Bucks' logo, which was unveiled in April 2015, could lead to "the dilution of the distinctive quality of Opposer's DEER HEAD Marks."
Well, they are both deer, although one typically has "Milwaukee Bucks" under it, while the other has a cross, radiating light markings and is generally stamped on liquor bottles.
But Jagermeister appears convinced the two are close enough to propagate confusion -- or, as their opposition suggests, the Bucks might play poorly, causing fans to stop drinking Jagermeister because the logo reminds them of their team's struggles:
"Likelihood of tarnishment and damage to Opposer's goodwill is enhanced by the fact that prospective customers who are dissatisfied with the quality of Applicant's services will attribute those defects to Opposer."
Yep. That old chestnut: "No Yager bombs for me tonight, guys. The Milwaukee Bucks lost."
Dan is on Twitter. Jager might not be the drink of the Bucks, but it is the drink of people named Buck. Probably.
---
---