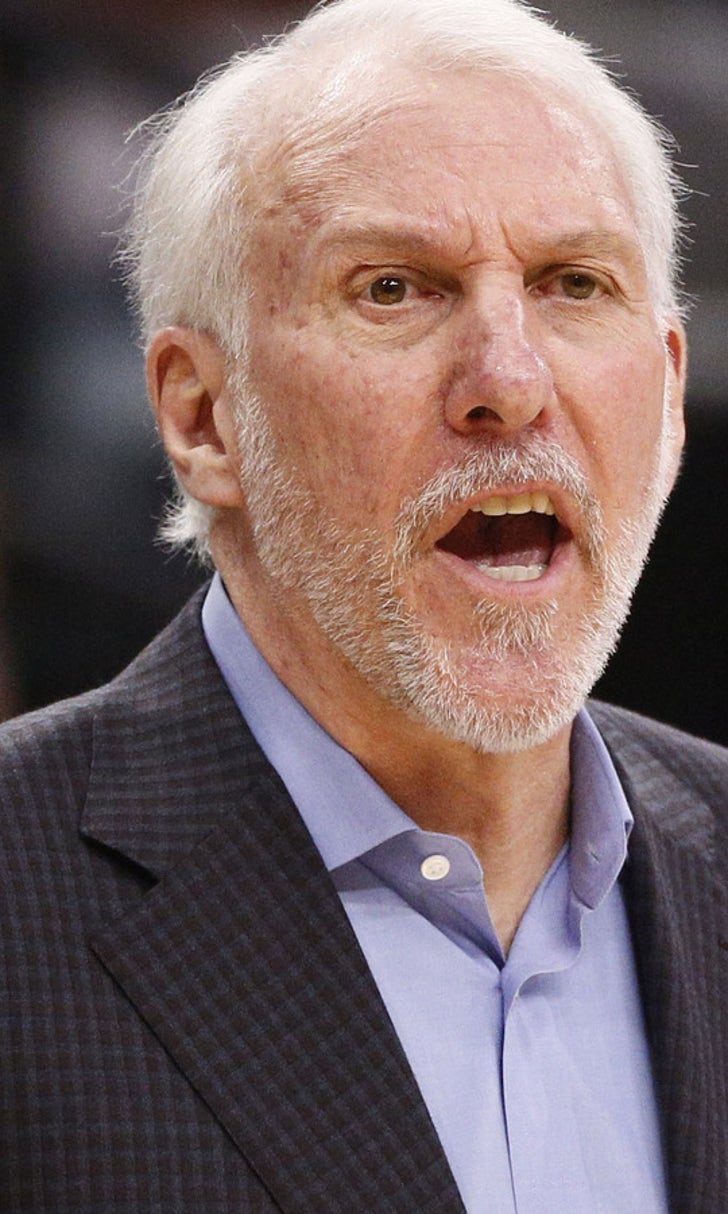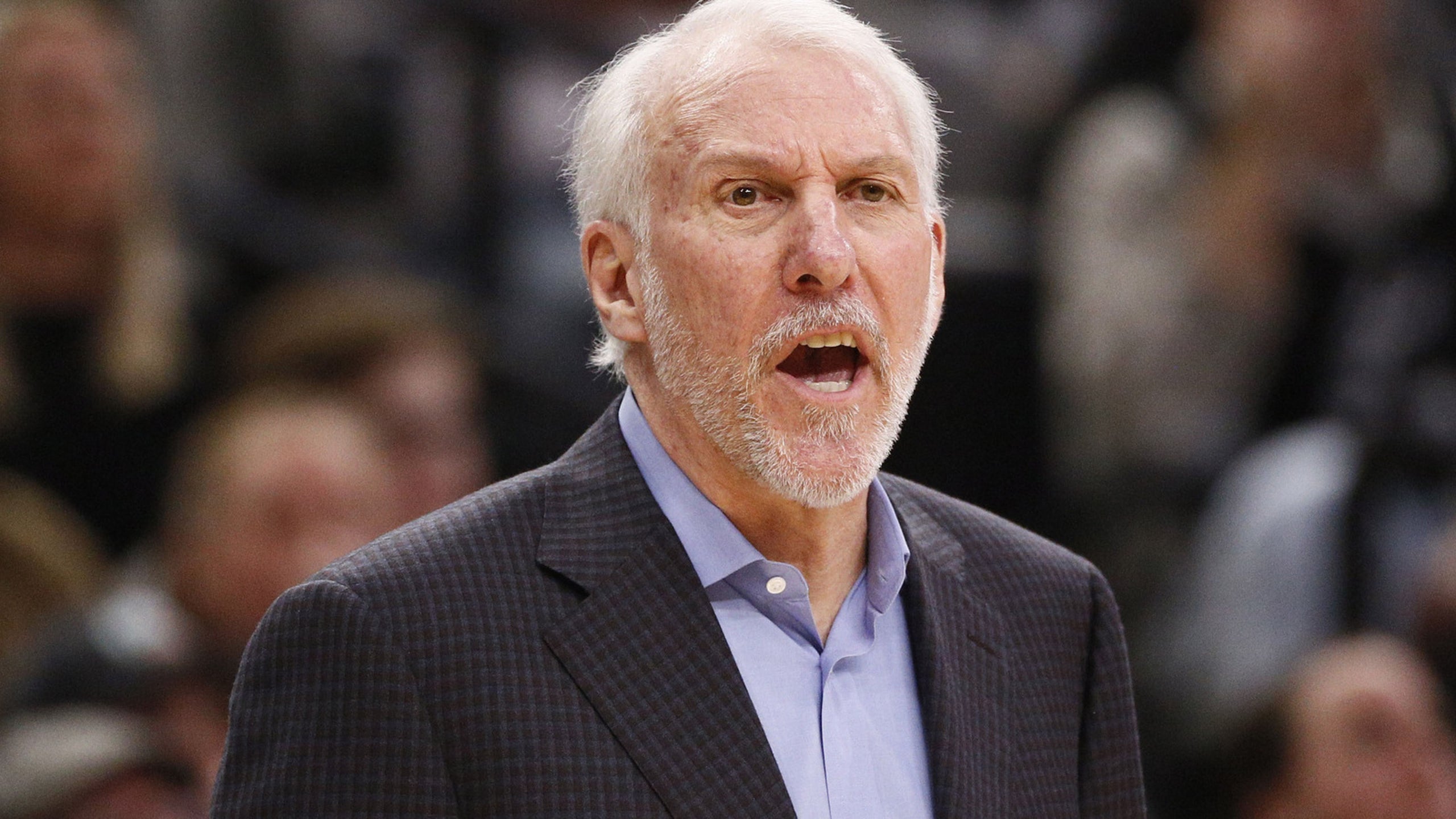 Gregg Popovich gets last laugh on Warriors despite 30-point loss
BY Nunzio Ingrassia • January 27, 2016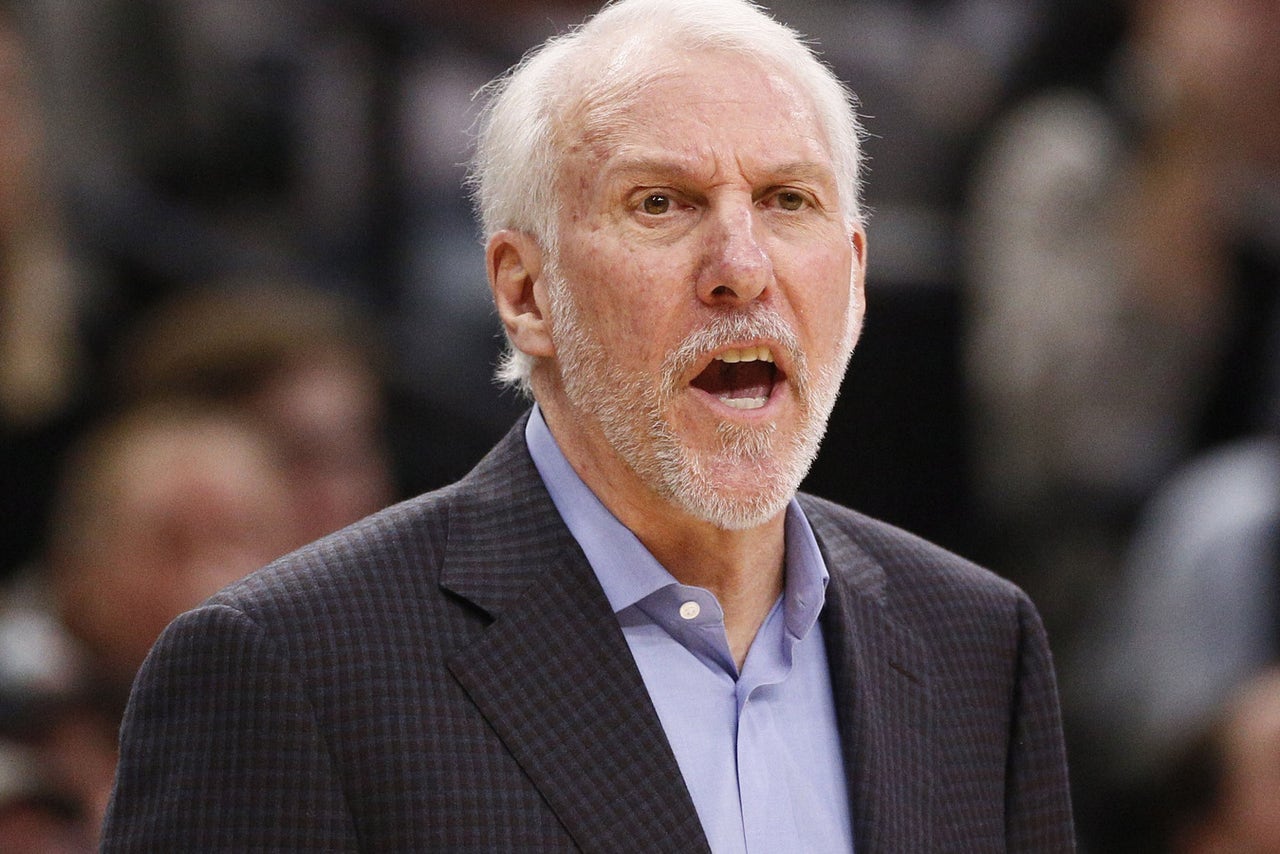 The Golden State Warriors are the runaway favorites to repeat as NBA champs. They've rolled to a league-best 41-4 mark and recently embarrassed the San Antonio Spurs by 30 points on Monday.
But despite all their success, the Warriors All-Stars will have to take orders from Gregg Popovich at the All-Star Game. The Spurs coach earned the nod thanks to Warriors coach Steve Kerr being ineligible since he coached the game last year and Luke Walton not officially receiving any credit while he stood in for Kerr this season.
"It's a pretty awesome feeling to know that you're going to be in the locker room with some of the best athletes in the world," Popovich told reporters Wednesday. "That's pretty humbling. It's kind of cool."
Apparently it still hasn't gotten old for Popovich, despite the fact he will be the West's All-Star coach for the fourth time.
Walton led the Warriors to a 39-4 record before Kerr returned from back surgery. But Popovich isn't too broken up about Walton getting the short end of the stick on this one.
The Spurs coach said Walton was "fantastic," but didn't want to enter the debate about whether Walton should be the All-Star coach.
"Woulda, shoulda, woulda," Popovich said. "I don't do shoulda woulda. I don't do shoulda, woulda."
Popovich will coach one of his own, San Antonio Spurs forward Kawhi Leonard, who earned a starting nod in his first All-Star Game.
The All-Star coaches are determined by the teams with the best records in each conference two weeks before the game, which is Feb. 14 in Toronto.
Walton led the Warriors to an NBA-record 24-0 start and was 39-4 before Kerr returned following complications from two back surgeries for last Friday's game against Indiana. However, NBA rules state that all Walton's victories earned on an interim basis actually go to Kerr, and league rules prevent coaches from participating in two consecutive All-Star games.
"We all got to coach it last year. Even though Luke wasn't the head coach he was on the staff and he was there," Kerr said Wednesday night. "So, the rule is the rule. Maybe we'll get to go back next year."
Popovich said Monday at Golden State how impressed he was with Walton's leadership and performance filling in for Kerr, Popovich's close friend.
"It doesn't diminish what Luke did," Popovich said of Kerr's return to the bench. "Luke was amazing. He did a great job for his first go at it. I'm sure he's happy to have Steve back, too."
The league said recently it was reviewing its policy to determine if Walton would still be eligible for the All-Star spot, but announced Wednesday that it would be Popovich, who has won five NBA championships.
Popovich previously coached the West in 2005, 2011 and 2013.
The Associated Press contributed to this report
---
---