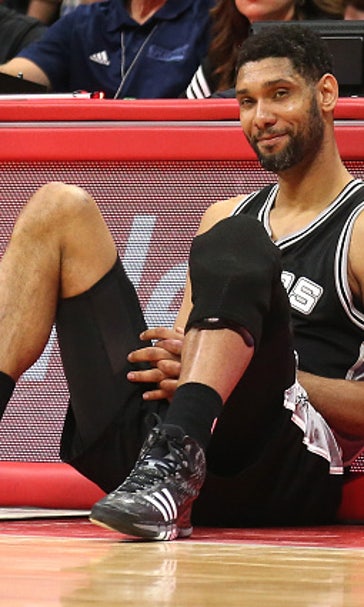 Duncan reportedly signs 2-year deal with Spurs, takes pay cut
July 9, 2015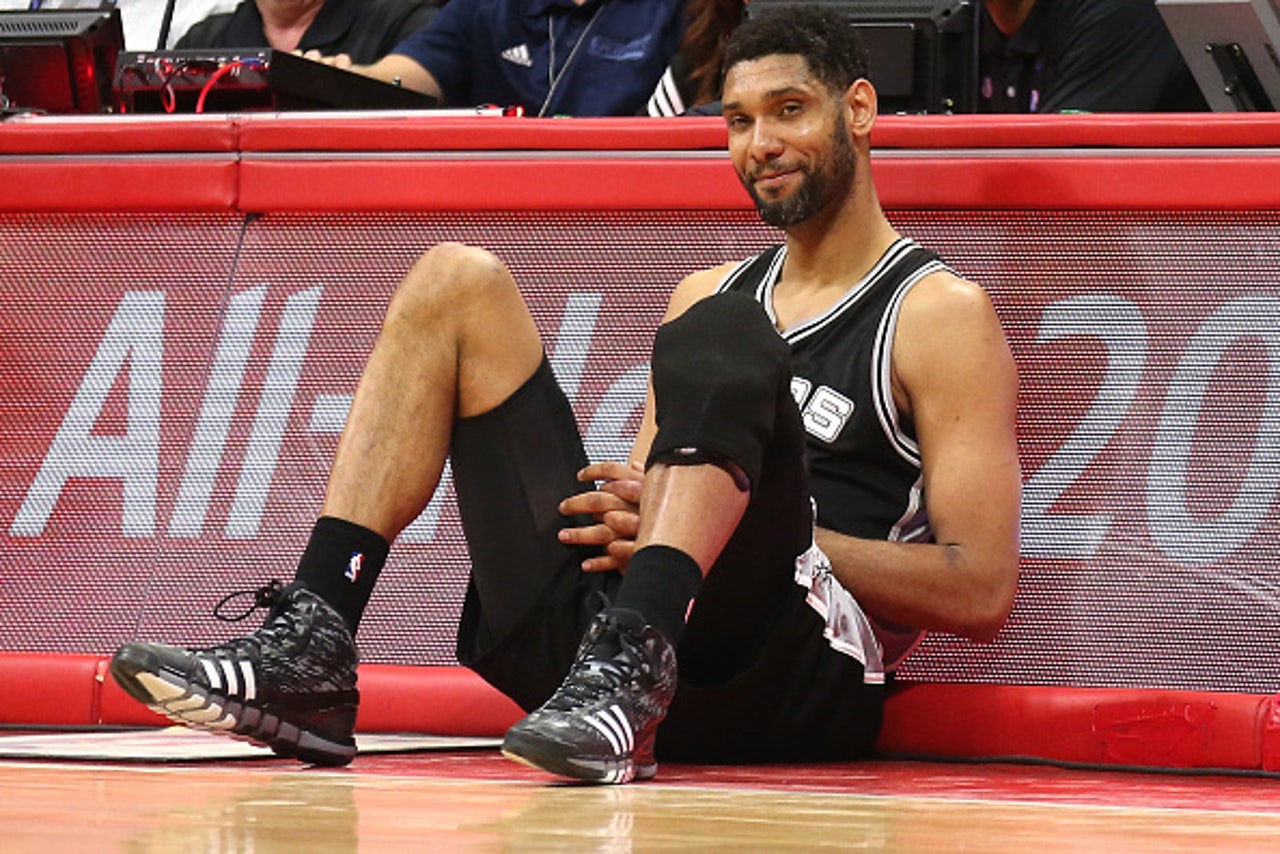 Tim Duncan said he would return for a 19th season last week. But now it appears the San Antonio Spurs great might be back for a 20th season, too.
Duncan signed a two-year, $10 million deal to remain with the only club he's played for in his NBA career, Yahoo Sports/FOX Sports 1 NBA Insider Adrian Wojnarowski reported Thursday.
Duncan accepted a pay cut of nearly $5 million each season to aid the Spurs, who have spent heavily to sign free-agent LaMarcus Aldridge and retain guard Danny Green and forward Kawhi Leonard.
Duncan, 39, averaged 13.9 points and 9.1 rebounds in 28.9 minutes last season. Duncan has helped the Spurs win five titles since entering the league in 1997. San Antonio has won at least 50 games in all but one of Duncan's seasons; the lone exception was the lockout-shortened 50-game campaign in the 1998-1999 season.  
---
---