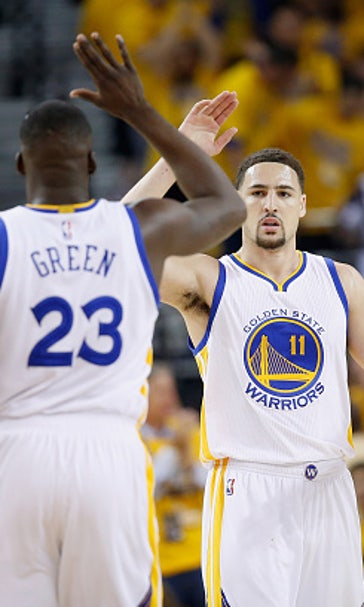 Draymond Green on Klay Thompson: 'He's the best shooting guard in the league, period'
May 4, 2016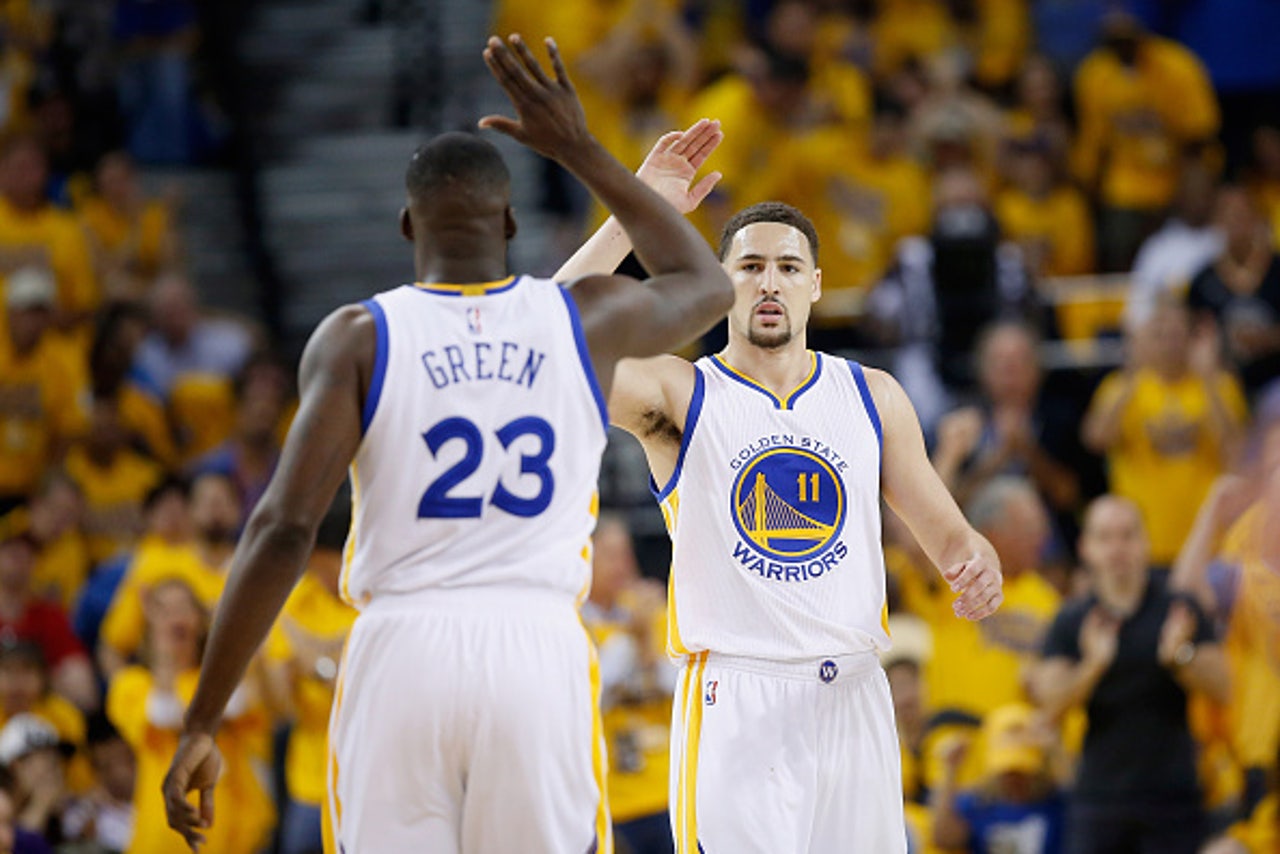 The Golden State Warriors have not lost a game since Stephen Curry sprained his knee in the first round. They still look dominant, with small-ball lineups that impose Rubik's Cube-level puzzles on the opposition. Their defense is still a bear trap.
But Curry's absence is big-picture relevant. It forces Draymond Green and Klay Thompson to assume larger roles than they're used to, and after Golden State's roaring fourth-quarter comeback on Tuesday night, we're left to wonder if that's even a bad thing. Green put an exclamation point on this thought with a bold statement in his post-game interview:
This postseason, Thompson is averaging 25.9 points, 4.1 rebounds and 3.6 assists per game. He's somehow already attempted 71 threes and made 31 of them (both lead the playoffs). With Curry not on the floor, Thompson's usage rate has increased to 29.7 percent, up from 26.3 percent in the regular season. The team needs more from him and he's providing it on both ends. 
Over half Thompson's shots have come behind the three-point line in these playoffs, but he's far from one-dimensional. Arguably no (healthy) player in the league is more effective setting screens to discombobulate the defense; he's a brilliant cutter who can finish at the rim, beat his man off the dribble or go to the post.
Thompson's on-ball defense is second to none at his postiion, too. In addition to being his team's primary option throughout Game 2, Thompson had to guard an Earth-scorching Damian Lillard. Somehow, Thompson had enough energy to contest just about everything, fight over ball screens and pinch in from the weak side whenever a different Trail Blazer ran a pick-and-roll. 
Nobody should view Thompson as a glorified role player, but is he the absolute best shooting guard in the world? Is Green correct? 
The long-time shoe-in answer here is James Harden, who—defensive liabilities aside—€"is one of the eight best players in the world. Harden isn't a good passer, he's arguably the best non-point guard passer in basketball. If Thompson and Harden swap teams, the Houston Rockets don't sniff the playoffs. Thompson's off-ball gravity opens driving/passing lanes that indirectly make life easier for his teammates, but that's much less useful when teammates aren't, you know, good at basketball. Thompson doesn't know what it's like to have an entire team's responsibilities weigh on his shoulders for an entire 82-game season. 
Harden consistently draws two to the ball before hitting the open man, kicking off a chain reaction that (theoretically) leads to an open shot. His 123 secondary assists tied Green for fifth highest in the league this season. (Thompson had 73.) 
Despite playing for a team that only won 41 games, Harden finished the year with 13.3 Win Shares. Only Curry, Kevin Durant, Russell Westbrook, Kawhi Leonard and LeBron James had more. (Thompson came in at 26th, one spot behind Oklahoma City Thunder center Enes Kanter.) Harden is also sixth in Offensive Real Plus-Minus and first overall among shooting guards. (Thompson places seventh.)
Both are fantastic players, and, out of respect, Jimmy Butler deserves to have his name thrown in the pile as well. But Harden dramatically affects his team's bottom line in a way only true superstars can relate to. It's hard to picture Thompson ever reaching that level, even though he's an irreplaceable puzzle piece on a team that just won 73 games.
---
---