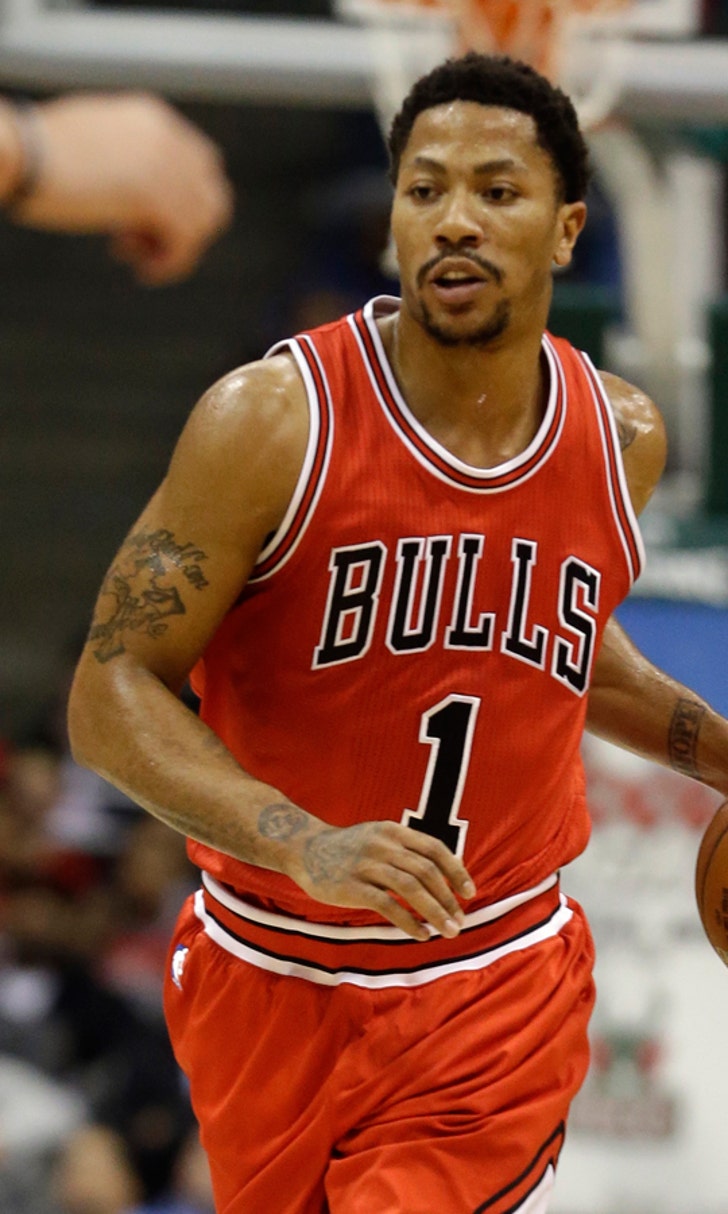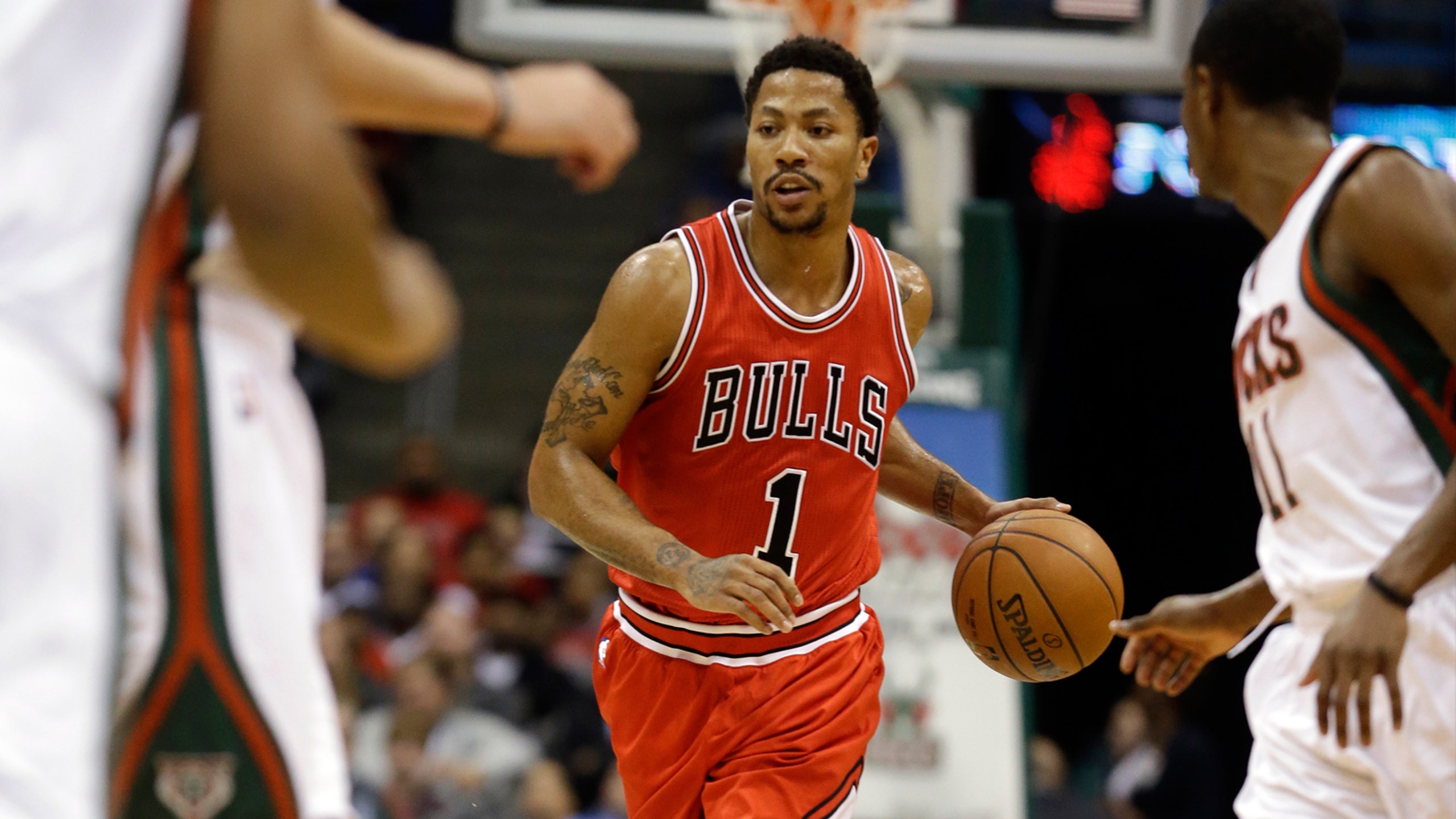 Derrick Rose shows up to Bulls practice, still not cleared to participate
BY foxsports • October 12, 2015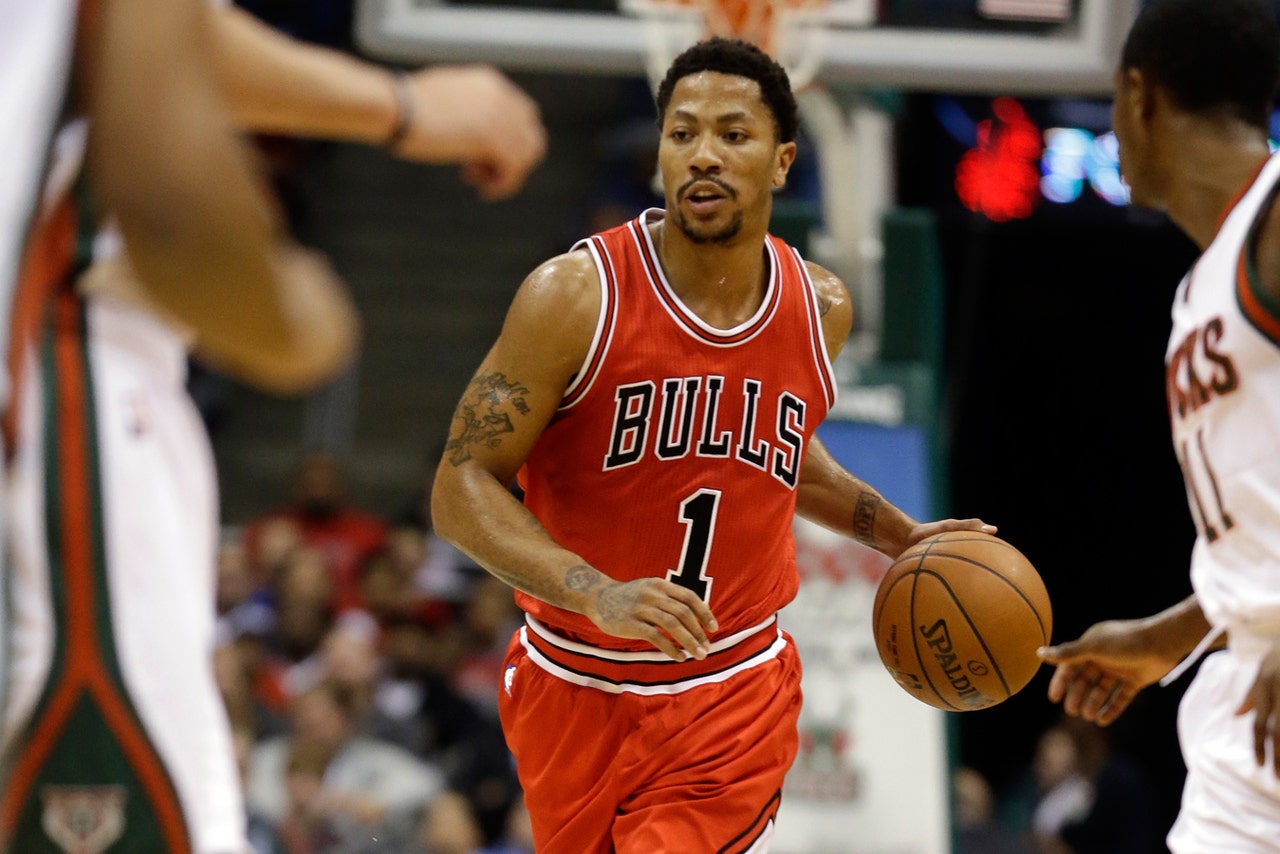 Derrick Rose was in the building for Bulls practice on Monday, marking the first time he's returned to the team since suffering an orbital bone fracture during the very first practice of the season. 
While initial reports had him probable to be able to play on opening night, his regular season status remains up in the air because he hasn't yet been cleared to resume basketball activities. Coach Fred Hoiberg told reporters that Rose has definitely made progress, but that there's still swelling around his eye and he continues to have some blurred vision:
"He still isn't able to do anything as far as court work. Hopefully, he'll get clearance in the next couple days to at least get a sweat going and getting a little bit of running," Hoiberg said. "It will help to get him out here running. Different guys learn different ways. I think it's very important once we get him back to show him and be able to run (the offense) first-hand to get the timing right. But he's able to pick it up quick. It's a lot of the same things we were doing, just adding on different wrinkles and different options. From Derrick's standpoint, the biggest thing is just getting out of the house. He was getting such cabin fever. The opportunity for him to get back in here is very important."
The Bulls have adjusted their offense this preseason to emphasize more 3-pointers and movement off the ball, which should dovetail well with Rose's abilities and tendencies. But until the former MVP can get out on the floor and join his teammates in practice, he'll be a step behind Chicago's evolution. That delay makes his return imperative.
---
---