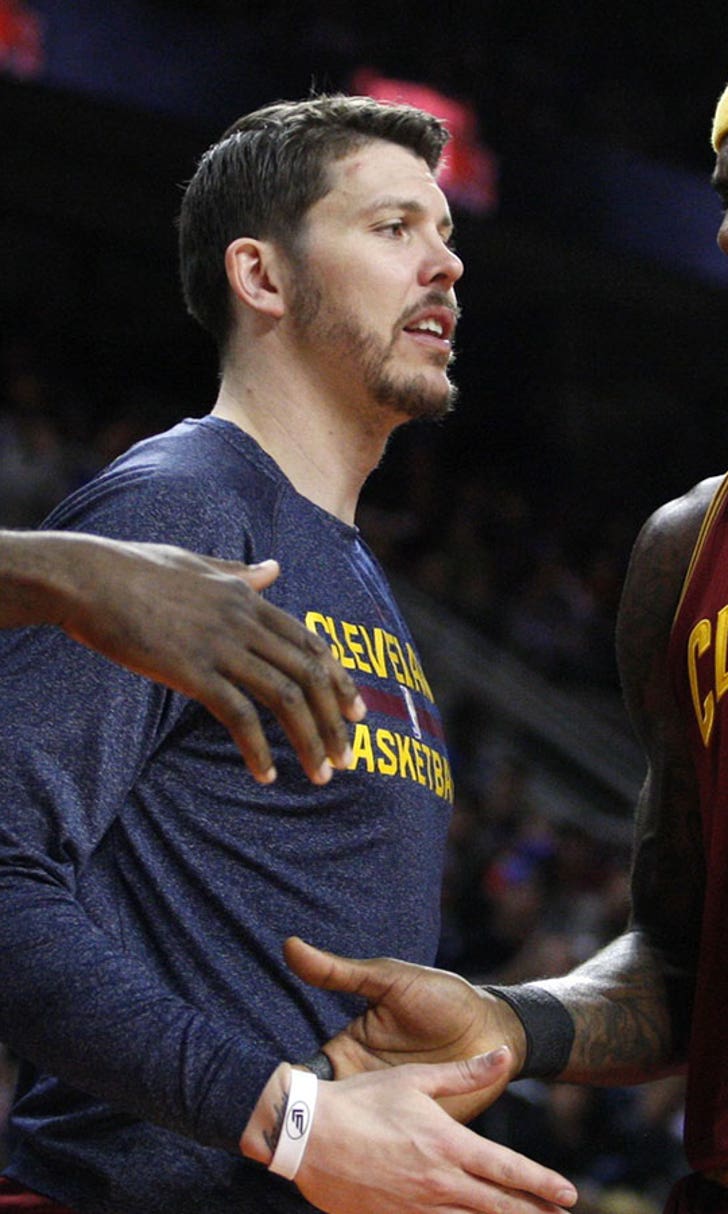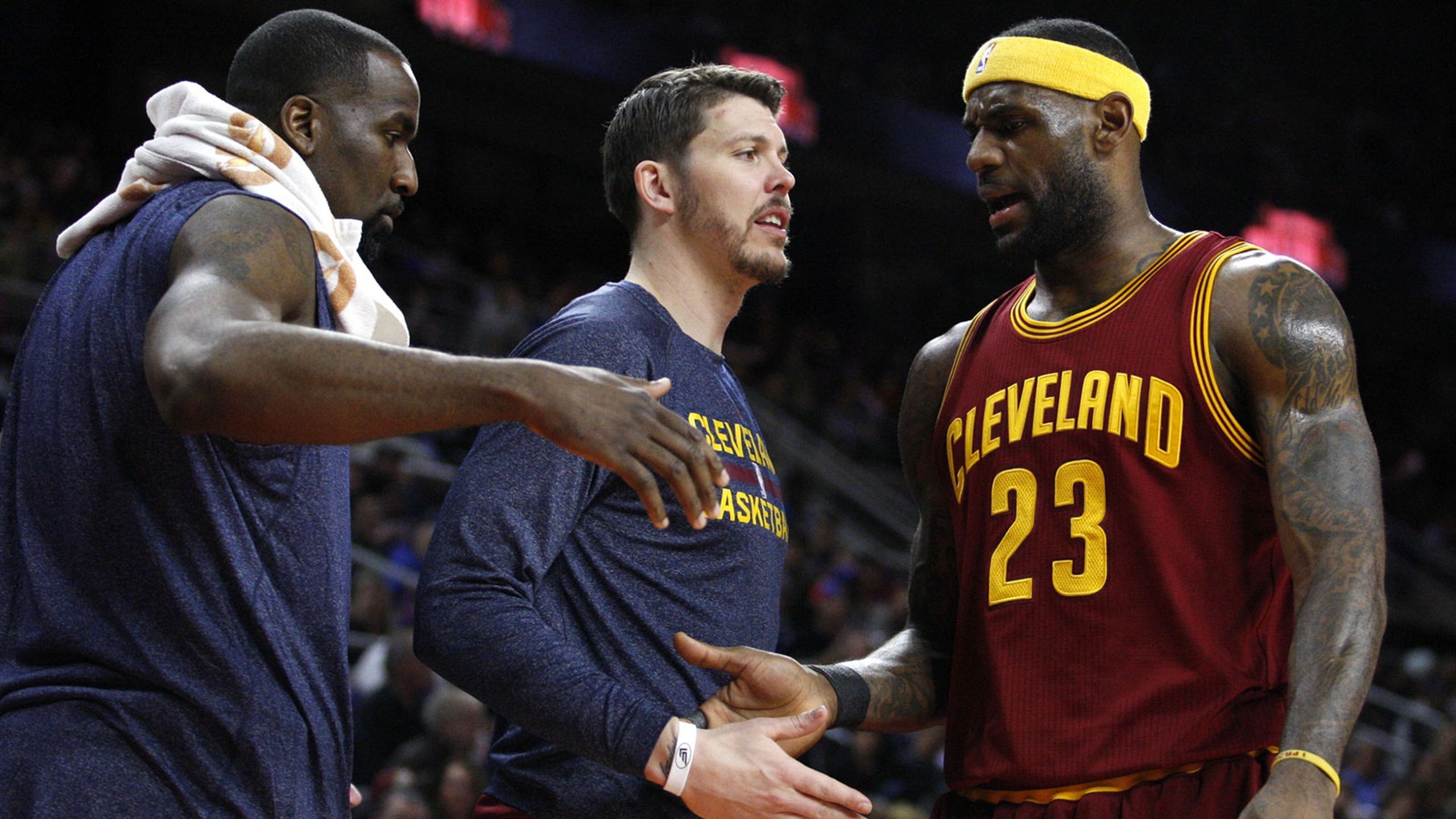 Cavs ship pair of veterans to Portland with eye to future
BY foxsports • July 27, 2015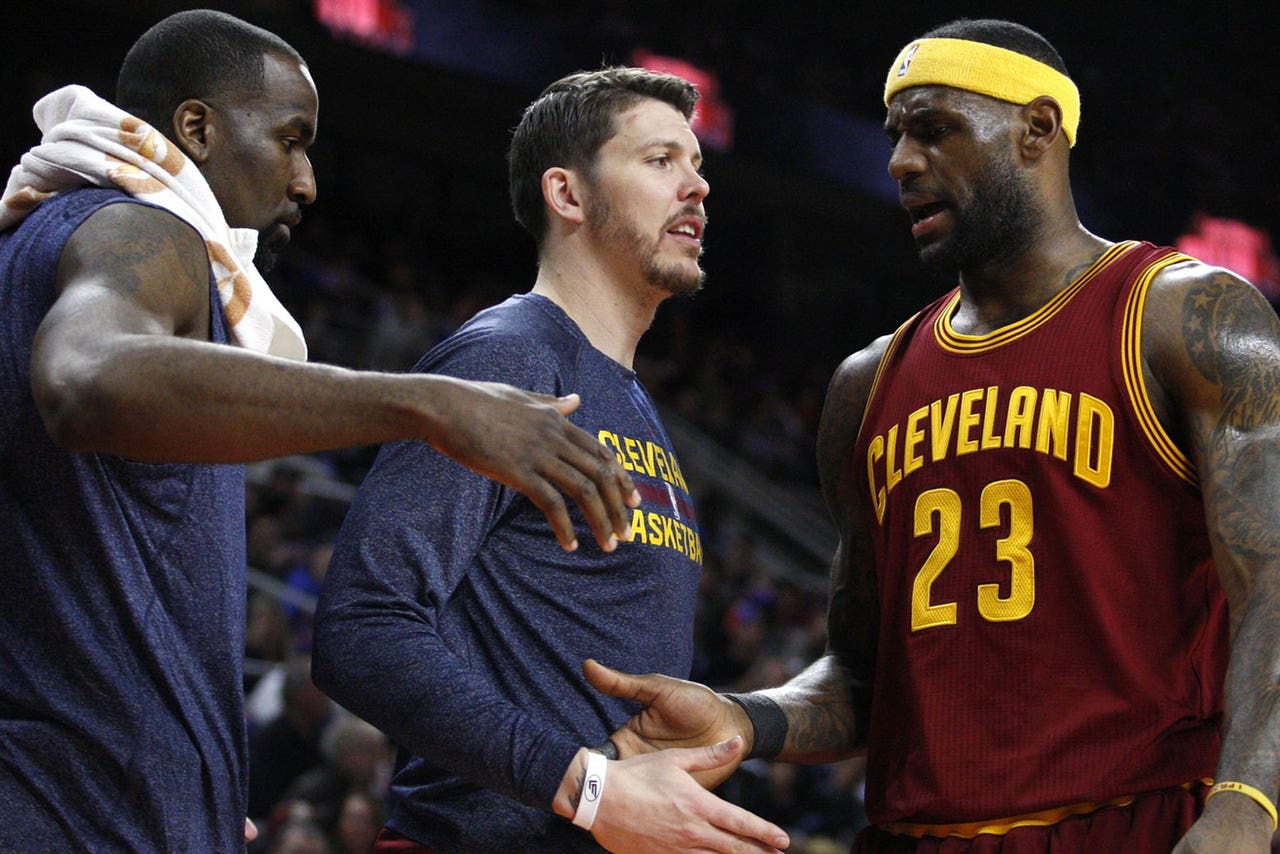 The Cleveland Cavaliers continue to build for a return trip to the NBA Finals -- and they hope a win in the series this time around -- and on Sunday they added something every title contender could always use.
Cap flexibility.
League sources told Yahoo Sports!/FOX Sports 1 NBA Insider Adrian Wojnarowski that the Cavs have traded veterans Brendan Haywood and Mike Miller to the Portland Trail Blazers for a pair of trade exceptions totaling more than $13 million. The trade became official Monday.
According to Wojnarowski, one of the exceptions is worth $10.5 million and the other worth $2.8 million. Trade exceptions must be used within one calendar year of being acquired and allow a team to acquire a player under contract who would count against the salary cap but not create additional luxury tax payments.
Luxury taxes kick in when a team is over the salary cap; according to Wojnarowski, Cleveland currently is facing a luxury tax bill of close to $40 million, and that's without an agreement yet done with restricted free agent Tristan Thompson.
Thompson, according to Wojnarowski, rejected a deal worth $13 million per season before last season … and then went out and was the Cavs' second-best player through the playoffs as star such as Kevin Love and Kyrie Irving went down with injury.
According to Wojnarowski, Haywood's contract is non-guaranteed and will waived by Portland at no cost to the club. Miller, sources told Wojnarowski, will likely restructure a buyout of the final year of his deal which calls for him to be paid $2.85 million. At that point, he would become a free agent.
So the real benefit for Portland will come after the season, per sources:
"As part of the deal, the Blazers will receive the higher of the second-round picks that the Los Angeles Lakers and Minnesota Timberwolves owe Cleveland in 2019, and Cleveland's 2020 second-round pick, league sources told Yahoo Sports. Portland will send cash to the Cavaliers too, sources said."
Cleveland fell to the Golden State Warriors in six games despite LeBron James playing one of the best NBA Finals from a statistical standpoint in history. The team managed to re-sign James, Kevin Love and Iman Shumpert, added guard Mo Williams and will at some point get Thompson signed, keeping the all of the key pieces of last season's team.
Miller averaged 2.1 points and 1.8 rebounds over 13.5 minutes in 52 games last season; Haywood put up 1.6 points and 1.3 rebounds in 5.4 minutes per game over just 22 games.
---
---