National Basketball Association
National Basketball Association
Cavaliers guard Kyrie Irving no ordinary rookie
Published
Jan. 19, 2012 12:42 a.m. ET

The last teenage sensation to play for the Cavaliers carried them to new heights and the brink of a championship before dropping them and breaking an entire city's heart.
Kyrie Irving may be just the one to heal it.
Less than one month into his NBA career, Irving is not only proving to be worthy of the No. 1 overall pick in this year's draft, but the smooth point guard with the sinister skills has exuded a fearlessness and confidence rarely seen in a player his age.
He's only 19. He's only going to get better.
''Watch him two years from now,'' Charlotte coach Paul Silas said this week after Irving dropped 25 points and seven assists in a win over the Bobcats. ''He's going to be unbelievable.''
Irving may be there already.
Other than an off-shooting night in his debut against Toronto, Irving has been sensational. He's averaging 17.7 points, 5.2 assists and 3.5 rebounds in just 28 minutes per game. In his past six games - five on the road - he's averaged 21.8 points and 5.2 assists for the Cavs, who thanks in part to their young star are off to a surprising 6-7 start after winning 19 games last season.
Irving can do the routine and the spectacular, performing both with uncanny ease. He's not afraid to take big shots, something LeBron James never mastered in Cleveland and continues to struggle with in Miami. When things get tight, Irving not only wants the ball - he demands it.
He can seemingly drive to the basket against any defender, and his ability to finish at the rim with either hand makes him a nightmare to guard. His mid-range jumper is better than advertised and Irving's not afraid to pull the trigger on a 3-pointer.
The game doesn't seem too big, which is remarkable since Irving's college career at Duke consisted of 11 games before a significant foot injury cost him his freshman year and probably prevented the Blue Devils from defending their national title.
It all appears to be coming easy for him, but Irving insists that isn't the case.
''Not at all,'' he said with a grin. ''It's been tough.''
Irving is taking it all in stride as he steers through his first season as a pro. Cleveland coach Byron Scott didn't name him a starter until hours before the opener, and Irving hasn't given Scott any reason to regret the decision. Irving didn't come in expecting any handouts or promises. His only goal was to earn Scott's faith.
''I work hard every single day and just earn his trust as much as I can in every single game,'' he said. ''He understands that I'm young, but he trusted me enough to go out there and start and run the team, so it's an honor and I just want to continue to grow, especially with coach Scott.
''It's a perfect system for everybody. It's a young team with some good veterans on it, but I feel like this team can be really special.''
Scott has been careful not to pour too much praise on his point guard prodigy, but sometimes Cleveland's second-year coach can't help himself. Scott played with Magic Johnson, coached Chris Paul and Jason Kidd and knows special talent when he sees it.
Irving is the complete package, and already plays with the courage and confidence of a seasoned 10-year veteran.
''It's rare,'' Scott said. ''The last guy I had like that was CP (Paul) and he was 20 at the time - fearless. Kyrie has that same attitude. The way he gets to the basket and can finish is kind of amazing. It's very rare that you see a guy like that and when you do see one, it's a guy who is going to be pretty special.''
Cleveland went 3-4 on its longest road trip this season and at every stop, Irving showed signs he may soon move in among the league's elite guard class.
Thrilled by the chance to play against one of his idols, Steve Nash, Irving schooled the two-time MVP, scoring 26 points as Cleveland beat Phoenix. During one stretch in the first half, Irving scored 12 consecutive points and showed off his full array of spins and drives during the solo surge.
The next night in Los Angeles, he scored 21 against the Lakers, who needed 42 from Kobe Bryant to hold off the Cavs.
''I tell you what, Kyrie Irving is very good,'' said Lakers coach Mike Brown. ''Think about it, he really didn't play a full year of college basketball, but he seems like he's a four-year guy, the way he plays and the confidence he displays on the floor. He doesn't seem to get rattled at all, so you talk about a quality person as well as a quality player, and you have a superstar in the making.''
Irving's defense needs work. Scott will help with that.
His offensive game only needs some fine tuning. He forces shots at times, but he's also shown great daring in taking others.
Leading a 5-on-2 break in Charlotte, Irving had several options as he dribbled into the front court. But instead of passing to any of his open teammates, he pulled up and drained a 3-pointer that effectively put the Bobcats away.
As Irving released the ball, Scott had one thought.
''It better go in,'' Scott said, chuckling. ''It showed me where his mind is, `I'm going to put the dagger in `em.' That showed me a lot as well.''
Irving's certainly not above criticism. On Tuesday night, he had 18 points, eight rebounds and five assists but had six of Cleveland's 25 turnovers in a loss to Golden State. However, afterward he owned up and didn't make another mistake by dishing blame.
''It starts with me,'' Irving said.
This kid is growing up quickly.
---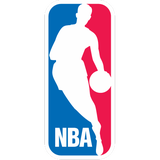 Get more from National Basketball Association
Follow your favorites to get information about games, news and more
---