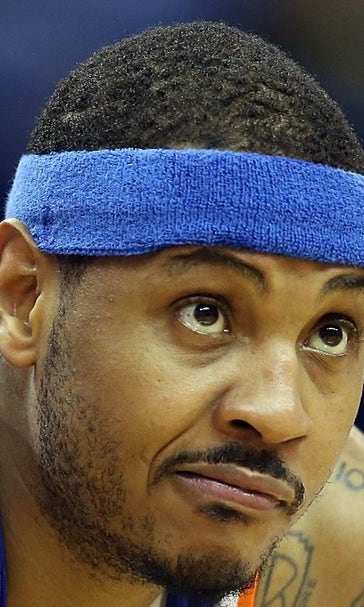 Carmelo Anthony stresses desire to win with Knicks but doesn't rule out trade
BY Chris Bahr • April 15, 2016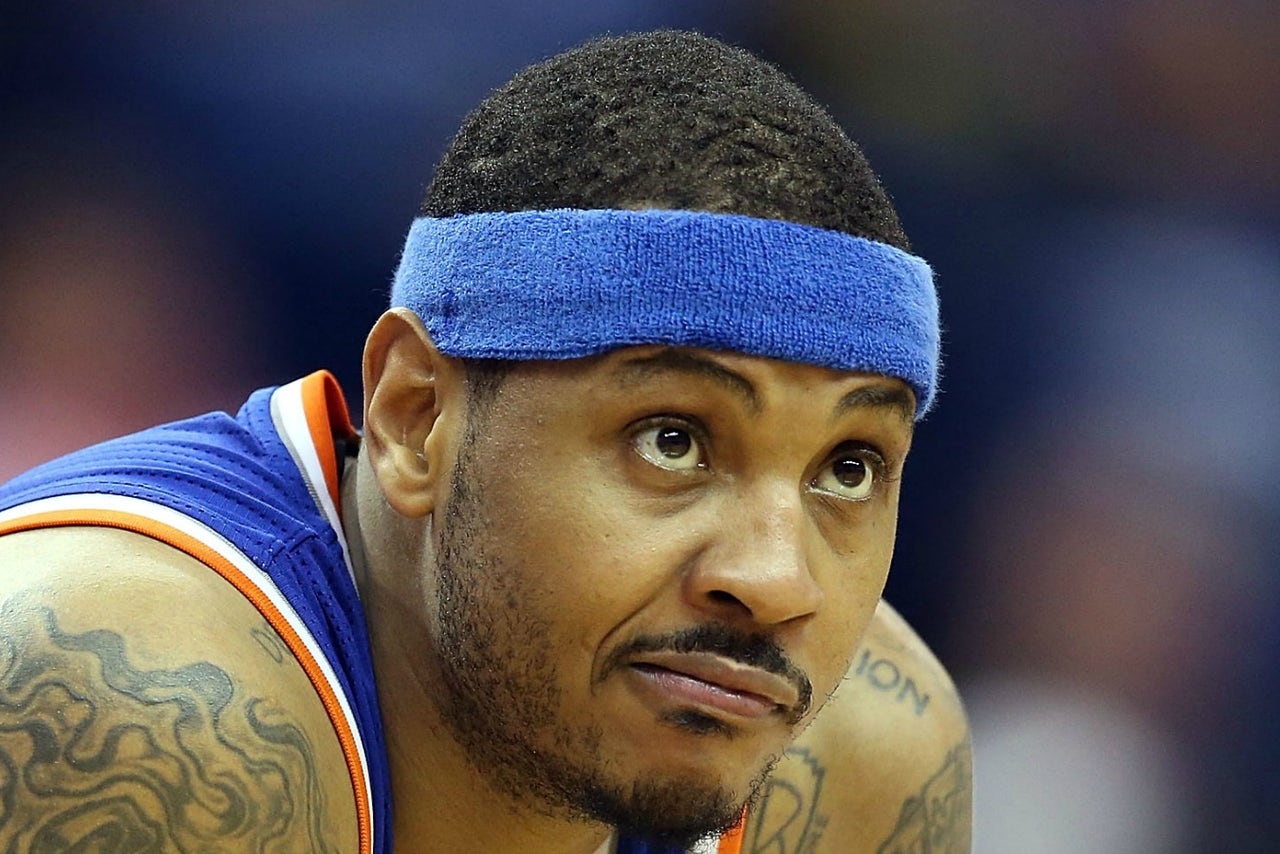 Carmelo Anthony shared his views on a number of topics during his exit interview with the New York Knicks on Thursday, with an emphasis on his desire to win ... whether in New York or elsewhere.
Anthony said he weighed in on the team's coaching search and urged the Knicks to take advantage of his "window," according to the New York Post. And although he reiterated his first choice was to stay with the Knicks, he seemed to question the organization's definition of success:
The 31-year-old All-Star signed a five-year, $124 million extension with the Knicks prior to the 2014 season. However, New York was 17-65 last season and 33-49 this season, and the losing is wearing on him. As far possibly playing elsewhere next season, Anthony didn't completely rule it out.
"I think about it,'' Anthony told The Post. "The only thing I think about is winning more --€" whether it's here or somewhere else. That's the only thing I think about. I haven't thought about putting myself on another team. My thought process is how can I win and make this situation better. What can we all do to make this situation better?'
---
---