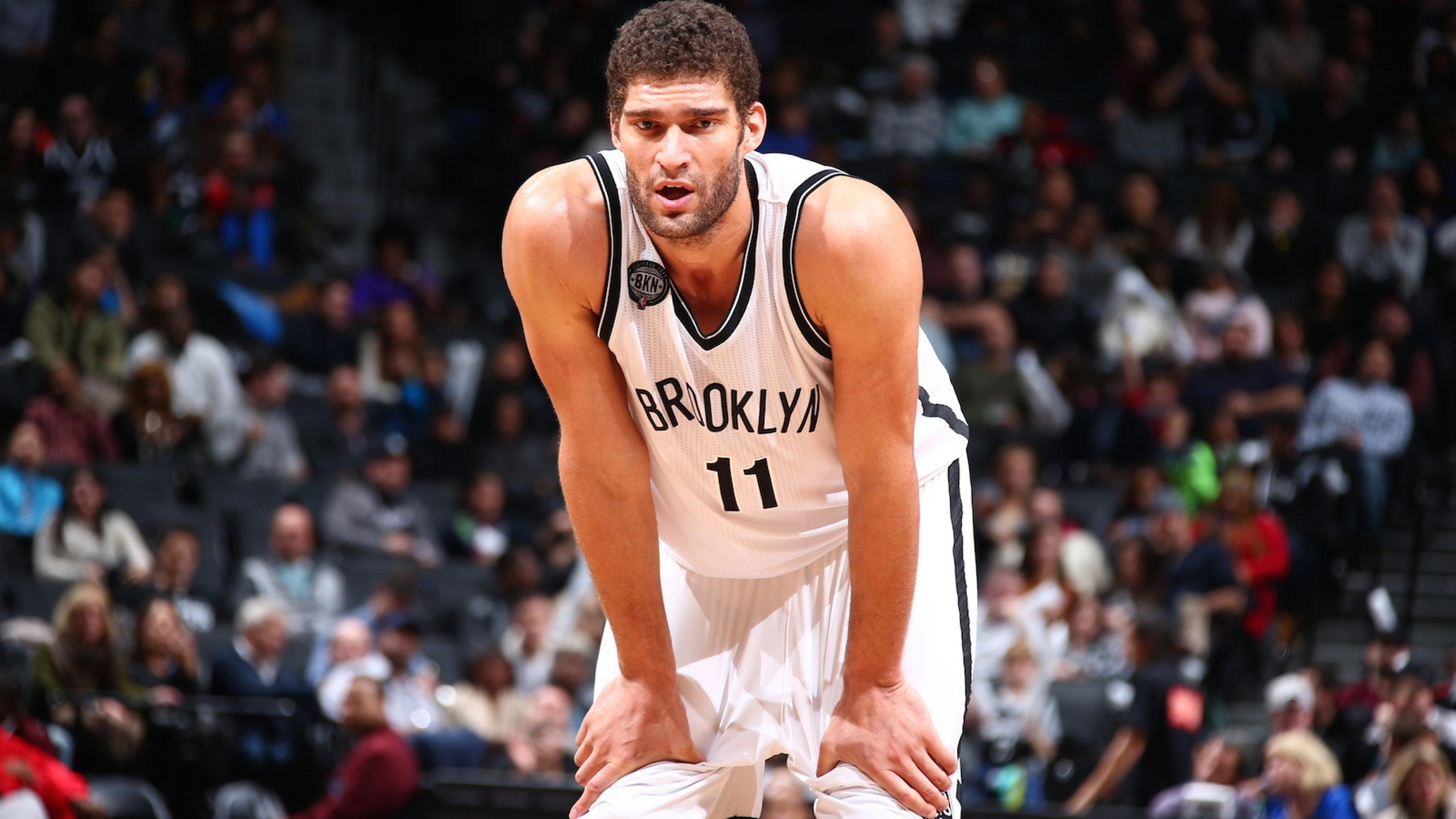 Brook Lopez on All-Star fan voting: 'You want their input, you're going to get it.'
BY foxsports • January 29, 2016
Brook Lopez is having a sneakily strong season for the Nets, who haven't nearly reflected the quality of play their starting center has posted all year long.
Lopez is averaging 19.6 points and 8.4 rebounds per game, leading all Eastern Conference centers in scoring. Still, he didn't come close to making the All-Star Game. That was, in part, because of the Nets' 12-34 record. It was also, in part, because Lopez probably didn't deserve to get in there as a starter or a reserve.
Lopez has been a deserving All-Star in the past, but during a year when the East is a bit stronger, it was tough to justify placing him inside the  conference's 12 best players. Plus, with new voting rules (which allow fans to place three frontcourt players in the starting lineup as opposed to two wings and a center), Lopez's chances were already hurt. 
Lopez realizes as much, via Brian Lewis of the New York Post:
"I think it can get out of hand at times, absolutely," Lopez said. "But again, that's what happens when it's opened up to the fan votes. You want their input, you're going to get it.

"It was interesting how the biggest guy was like LeBron [James], I guess. It'd be LeBron versus Kawhi [Leonard] at center. It's the way the fan vote went. You're going to have fans vote in three frontcourt players. It's kind of obviously going to go the way they dictate. I'm sure coaches will obviously select from all the deserving people and take position into consideration somewhat.''
Lopez is a smart guy, and surely, he didn't think he had a chance at the All-Star Game. There's a reason Damian Lillard isn't there on the other side. When you're on a team with a losing record, you have to be putting up absolutely dominant numbers (or you have to get voted in by the fans). Lopez didn't fit either of those descriptions. 
Instead, the starting lineup, as Lopez mentioned, will likely put LeBron James at center with no true 5-man out there. But it's an exhibition game, so in the end, who cares? All anyone wants to do is have some fun and then go home.
---
---