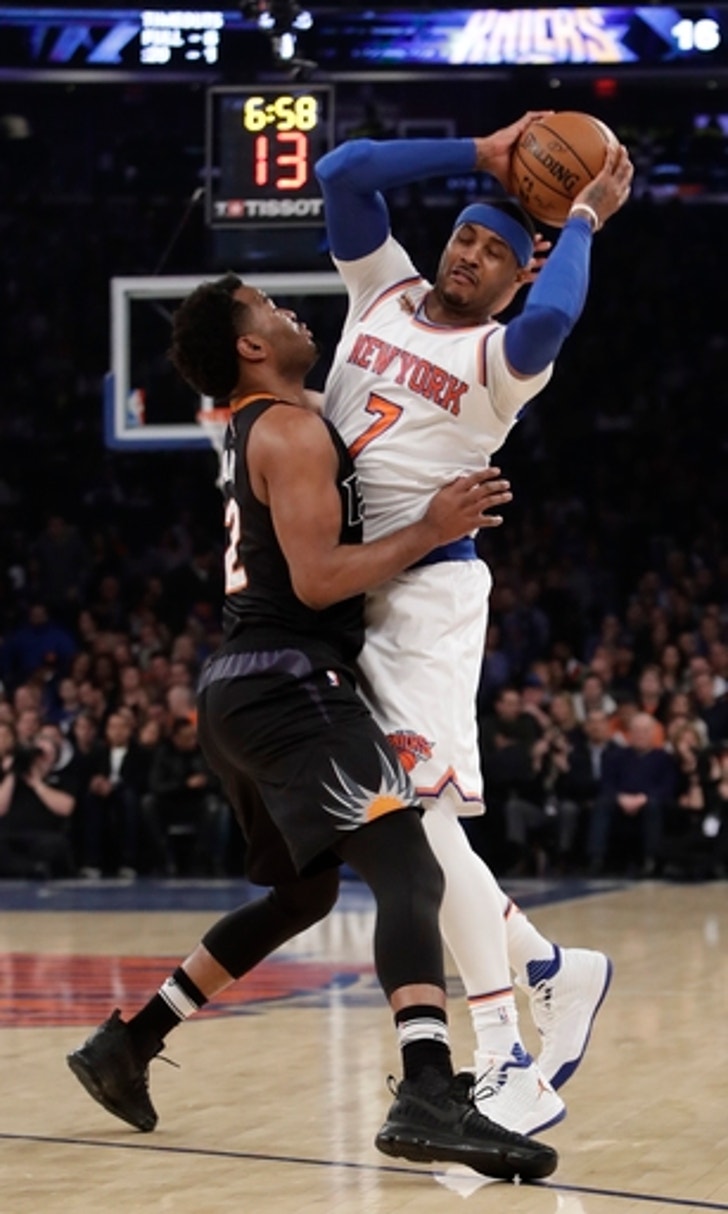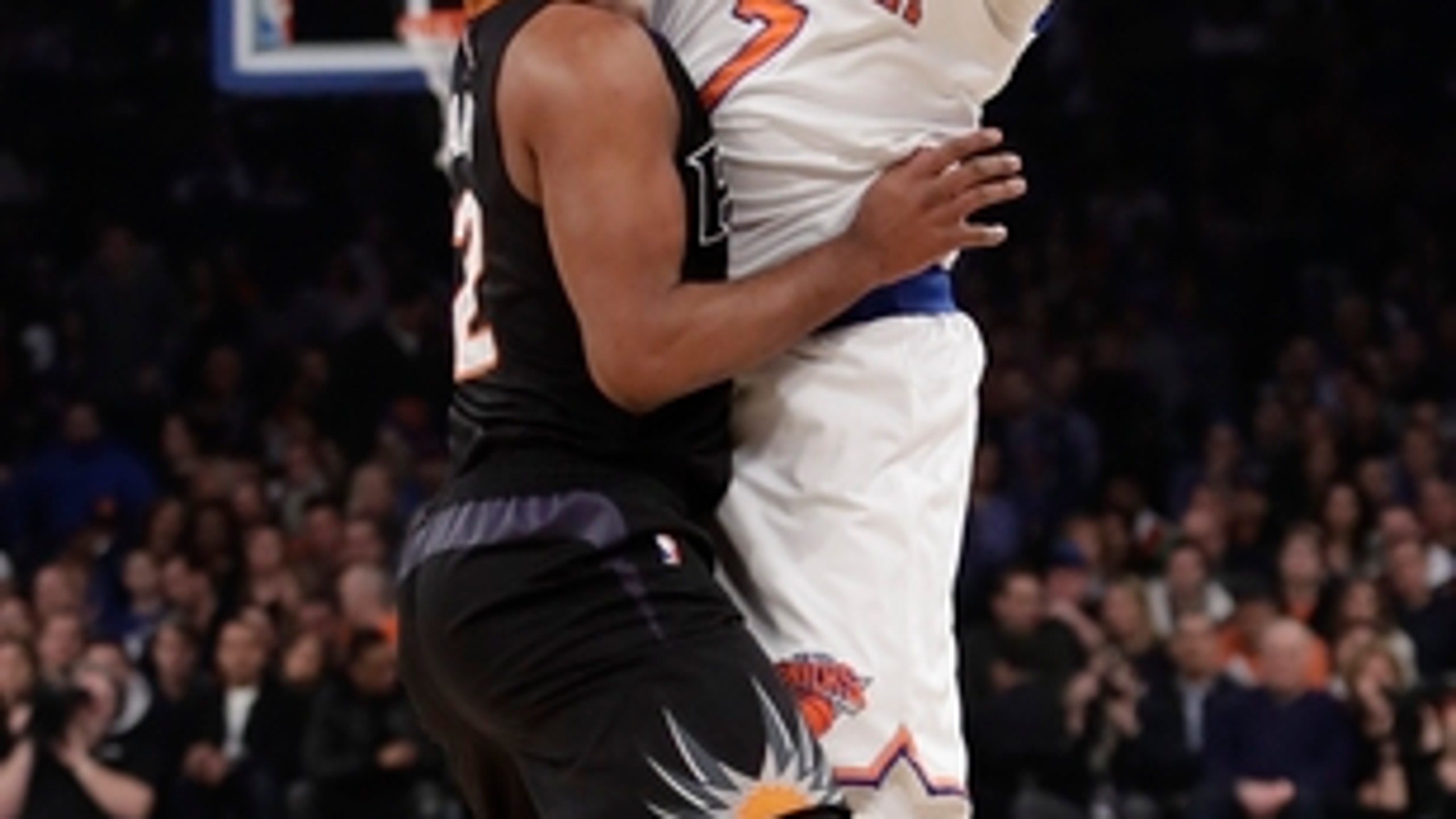 Booker scores 26 as Suns edge Knicks 107-105 (Jan 21, 2017)
BY AP • January 21, 2017
NEW YORK (AP) The Phoenix Suns had more reason to feel good about their future, while the New York Knicks just missed a chance to escape their frustrating present.
Devin Booker scored 26 points and made a go-ahead 3-pointer with 31 seconds left, and the Suns beat the Knicks 107-105 on Saturday night.
''It was just an excellent pass by (Eric) Bledsoe,'' Booker said. ''I'm thinking he's going to come off the screen but I'm always shot ready. He made a perfect pass, hit me in the hands and I just shot it with confidence. Ended up being a big shot, the last points of the game.''
Carmelo Anthony's attempt at a winning 3-pointer rimmed out as Phoenix snapped a two-game losing streak and handed New York its second loss in a row.
''That was a tough one to digest right there,'' Anthony said. ''We got the play that we wanted, got the shot that we wanted, got the look that we wanted, did everything but went in.''
Bledsoe added 23 points, while P.J. Tucker and Marquese Chriss each had 15.
Anthony led the Knicks with 31 points but was scoreless in the fourth quarter. Derrick Rose had 26 and Kristaps Porzingis scored 14.
Rose made a layup to give the Knicks a 105-102 lead, but Booker responded by drawing a foul on Courtney Lee and sinking both free throws to cut the deficit to one. Rose missed a jumper from the top of the key, P.J. Tucker missed a point-blank layup and Ron Baker missed a driving layup to set up Booker's 3-pointer from the wing.
The teams traded misses before Anthony took the inbounds pass after a timeout and launched a 3 that spun around the rim before falling out to give the Knicks their 13th loss in 16 games.
Anthony scored 12 points in the third quarter, which ended in a 90-all tie. The Knicks eventually opened a 103-98 lead, their largest of the game, but couldn't hold on as Jeff Hornacek fell to 0-2 against the team he previously coached.
Anthony led all scorers at the half with 19 points, but Booker paced Phoenix with 15 and the Suns took a 61-55 lead into the locker room.
TIP-INS
Suns: Coach Earl Watson praised Tucker's defensive ability. ''The thing about defense is there's no perfect technique. It's all on intensity, passion, toughness and a lot of heart. He plays with that every time he touches the court. He's one of our best players. To me, he's the most underrated defender in our league, especially on isolations.'' ... Derrick Jones Jr. was inactive.
Knicks: Hornacek reflected on the first half of the season. ''It's been an interesting year, I'd say. It was a tough beginning with Derrick Rose missing a bunch early, part of putting in the offense and getting a new group of guys together as familiarity and he wasn't able to be there for a big part of that so we were trying to win those first few games on the fly, Joakim with his hamstring early. There have been some distractions that we've had to keep the guys kind of together, the losing, minor injuries here and there. Overall, I think the guys have done a pretty good job of staying together. We still look at it when we have all our guys we still have a good chance.''
LINE THEM UP
New York went back to its original starting lineup of Joakim Noah, Porzingis, Anthony, Lee and Rose for the first time since Jan. 12 against the 76ers.
CELEBRITY ROW
Actor Hugh Jackman and Trevor Noah, host of ''The Daily Show'' sat courtside during the game.
UP NEXT
Suns: Visit Toronto on Sunday.
Knicks: Visit Indiana on Monday.
---
---