76ers-Lakers Preview
BY foxsports • December 31, 2015
The Philadelphia 76ers believe they're starting to come around heading into a rematch with the team they defeated to end the longest losing streak in major U.S. professional sports.
One of these clubs will capture back-to-back wins for the first time in at least nine months Friday night when the 76ers visit the Kobe Bryant-led Los Angeles Lakers for the last time.
After falling to an astonishing 1-30, including 0-18 on the road, Philadelphia snapped a 23-game losing streak away from home with Saturday's 111-104 victory over Phoenix. The 76ers lost by four at Utah two nights later before pulling off a 110-105 win at Sacramento on Wednesday.
Nerlens Noel led the way with a season-high 20 points and nine rebounds, while Ish Smith had 18 points and nine assists. Noel has averaged 17.3 points on 22-of-28 shooting to go along with 8.7 rebounds in his last three, while Smith has put up 18.0 points and 8.3 assists in three games since being acquired from New Orleans on Dec. 24.
Jahlil Okafor, taken third behind Lakers guard D'Angelo Russell in the June draft, had 10 points and 10 boards in 19 minutes in his return from a two-game absence due to a sore right knee.
"I think this team can really go in a lot of different ways,'' Noel said. ''We're really rolling and coach (Brett) Brown has put us in a better position to win some games and be productive. It was only a matter of time. Now it's starting to click.''
The 76ers easily rank last in the NBA with 92.5 points per game, but they're showing some life offensively. They've averaged 103.0 in the past four, reaching at least the 110 mark twice.
That surge could continue against a Los Angeles team that ranks near the bottom of the league with a 46.5 defensive field-goal percentage and 107.2 points allowed per game.
The 76ers (3-31), who haven't won back-to-back games since March 18 and 20, had lost a historic 28 straight dating to last season before celebrating a 103-91 victory over the Lakers on Dec. 1 in Bryant's last game in his Philadelphia hometown.
Robert Covington had 23 points and hit 5 of 11 from 3-point range, while Noel contributed 14 points and nine rebounds off the bench. Bryant paced the Lakers (6-27) with 20 points but was 7 for 26 from the field and 4 of 17 from 3-point range.
Since averaging 15.8 points and 31.3 percent shooting in his first 20 games, Bryant has scored 20.6 with a 40.3 mark over his last nine. Despite playing better, the future Hall of Famer says there's no chance he'll change his mind about retirement.
"I feel completely at peace," Bryant said. "Truly at peace. It's time.''
Jordan Clarkson had 24 points, former Sixer Lou Williams added 19 and Russell scored 16 as Los Angeles ended a four-game slide with a 112-104 victory at Boston on Wednesday.
Russell has totaled 34 points while going 6 for 13 from 3-point range in his last two home games.
The Lakers are looking for their first back-to-back victories since a three-game run Feb. 22-27. They had won three straight in this series before the December loss.
---
---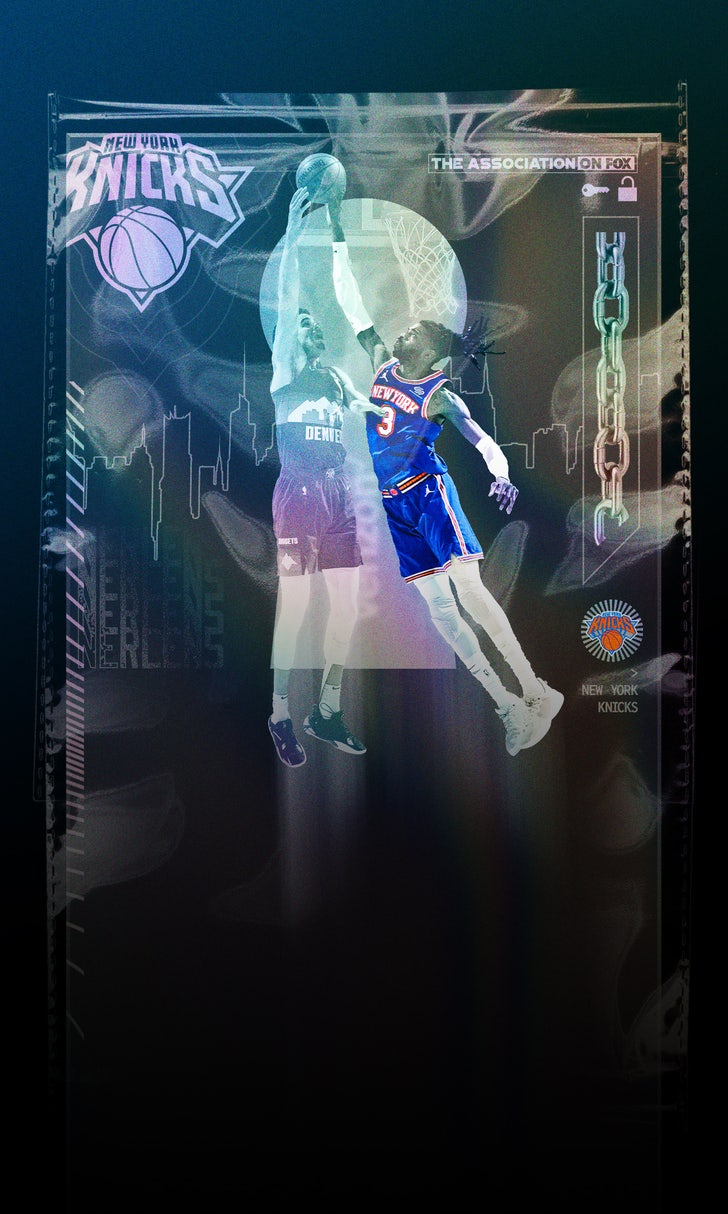 National Basketball Association
Whether you noticed or not, Nerlens Noel is a big part of the Knicks' success