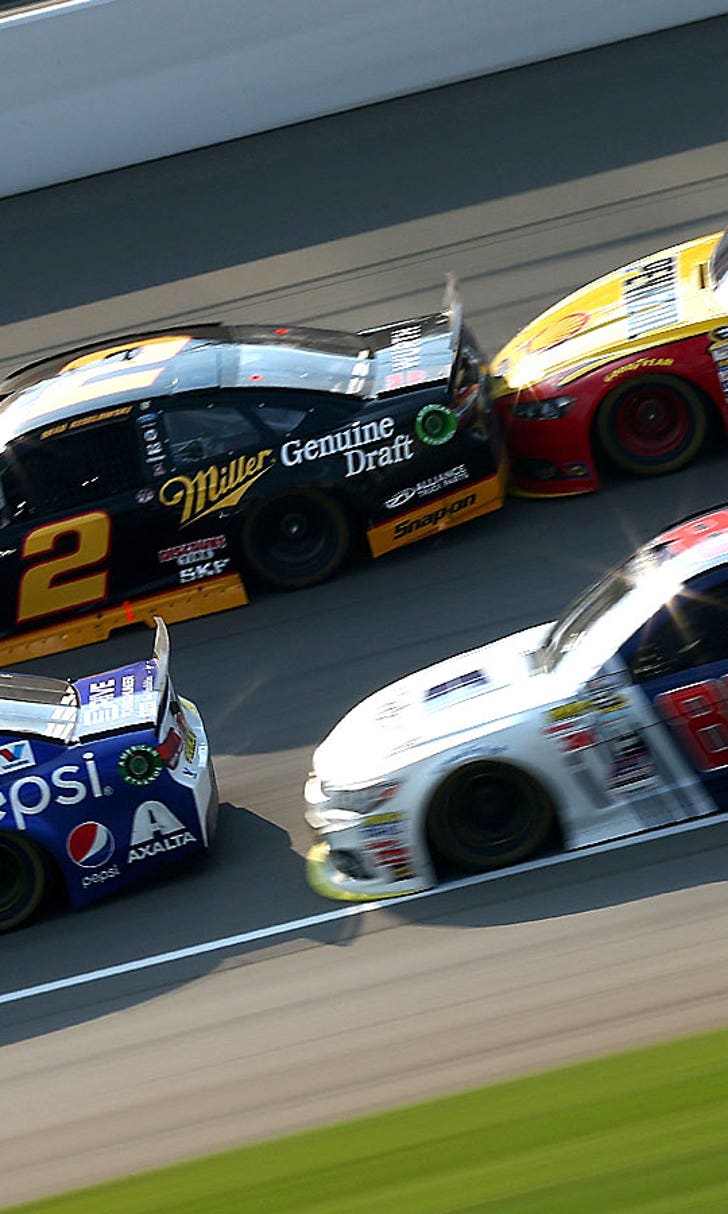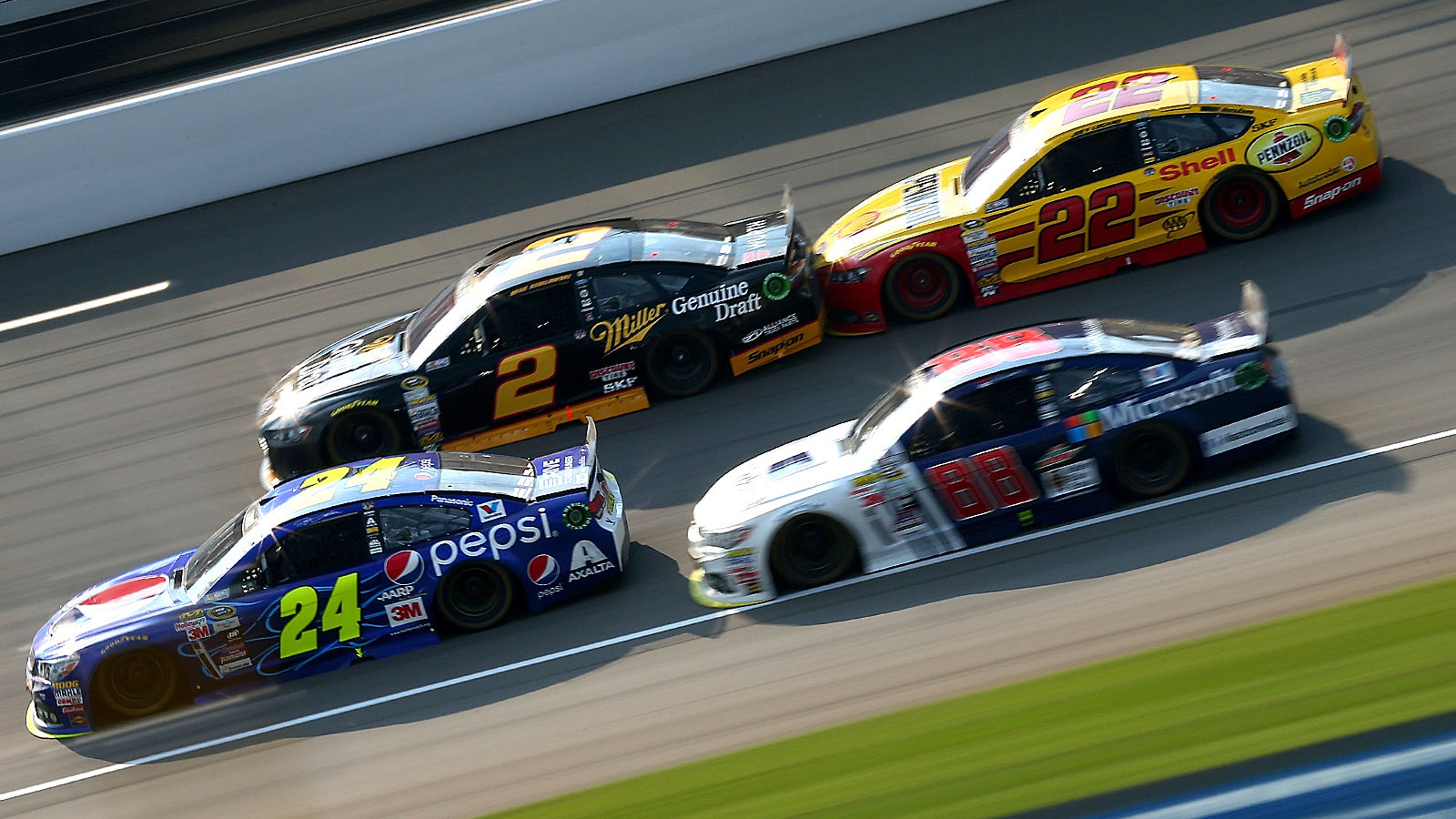 What a drag: Aero package disappoints again at Michigan
BY Tom Jensen • August 17, 2015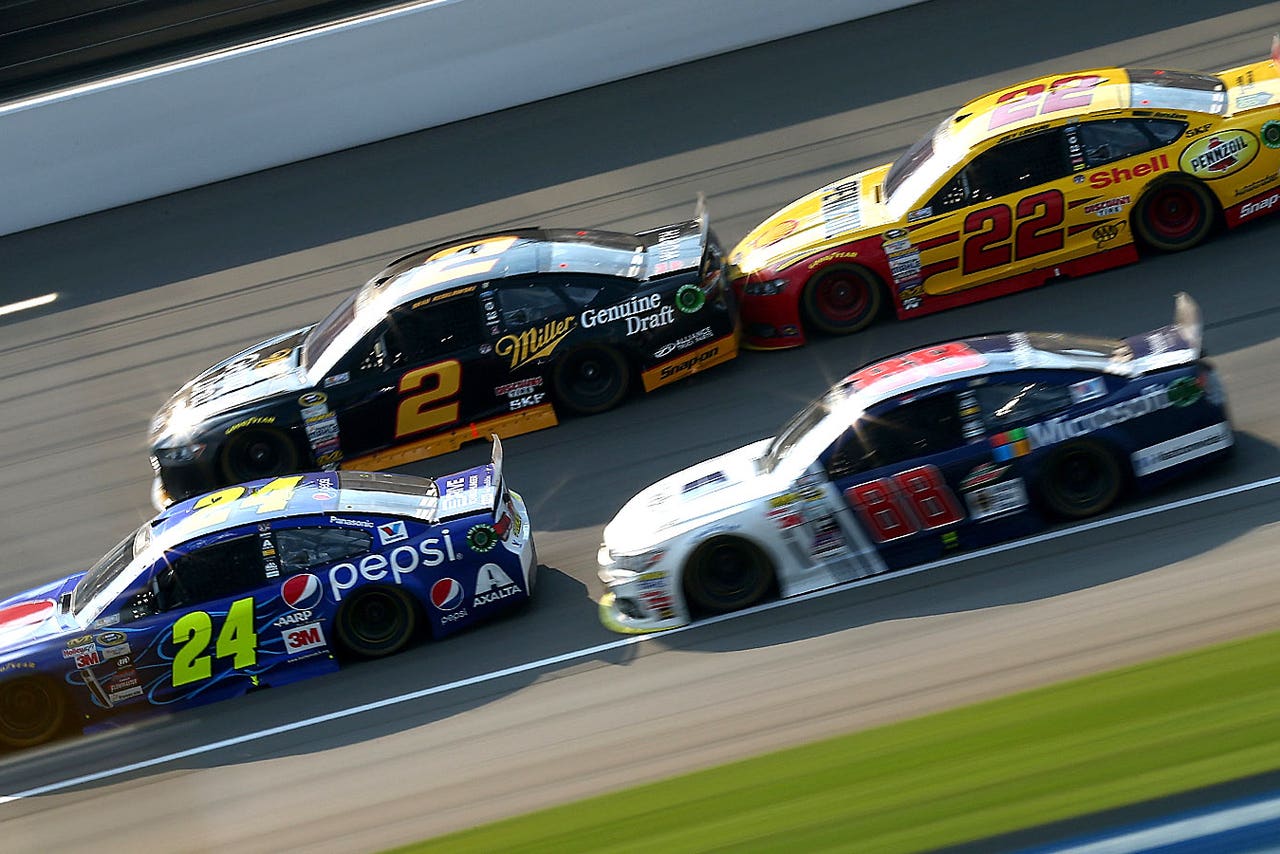 Don't look for the special high-drag aerodynamic package that NASCAR ran at last month's Brickyard 400 and Sunday's Pure Michigan 400 to be used again anytime in the near future.
Appearing on Monday's "The Morning Drive" on SiriusXM NASCAR Radio, NASCAR executive vice president and chief racing development officer Steve O'Donnell admitted the new package didn't produce the hoped-for quality of racing at Michigan International Speedway, where Matt Kenseth led 146 of 200 laps to win. 
"We would've liked to see some more out of the race package," O'Donnell said during his radio appearance. "We've said repeatedly with each and every package we've put together we want to look at the ability to pass throughout the field and the ability to have multiple lead changes at the front, and we didn't get that on Sunday."
O'Donnell said the racing was better further back than it was at the front of the grid.
"You saw some ability to pass in the middle of the field and the ability to pull up, but certainly the challenge of the leader getting away out front is one we all see, and you know the fans see as well," he said. "We'll look at that and what we can do to continue to get after and improve the quality of racing and make progress in that area."
As for the racers, post-race comments were circumspect.
Asked for his thoughts on the high-drag aero package, race runner-up Kevin Harvick said, "I'm really proud of my team and the things that they did to prepare for the race, and we had a good, strong day."
"It doesn't matter what my thoughts and observations are, it is what NASCAR wants," added Brad Keselowski, the ninth-place finisher. "Whatever they want to do." 
And Dale Earnhardt Jr. took to Twitter to express his thoughts.
This sport survived over 50 years of trail & error. It'll survive long after 2day. Happy @nascar makes such efforts 2 try & improve racing.

— Dale Earnhardt Jr. (@DaleJr) August 16, 2015
Friday night, O'Donnell announced that the Chase for the NASCAR Sprint Cup will be run with the base aero package introduced at the start of the 2015 season.
---
---