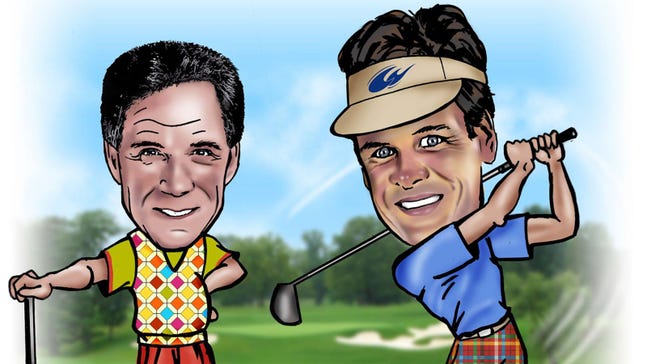 Waltrip Bros. Charity Championship surpasses $2 million mark
Published
Oct. 28, 2015 3:25 p.m. ET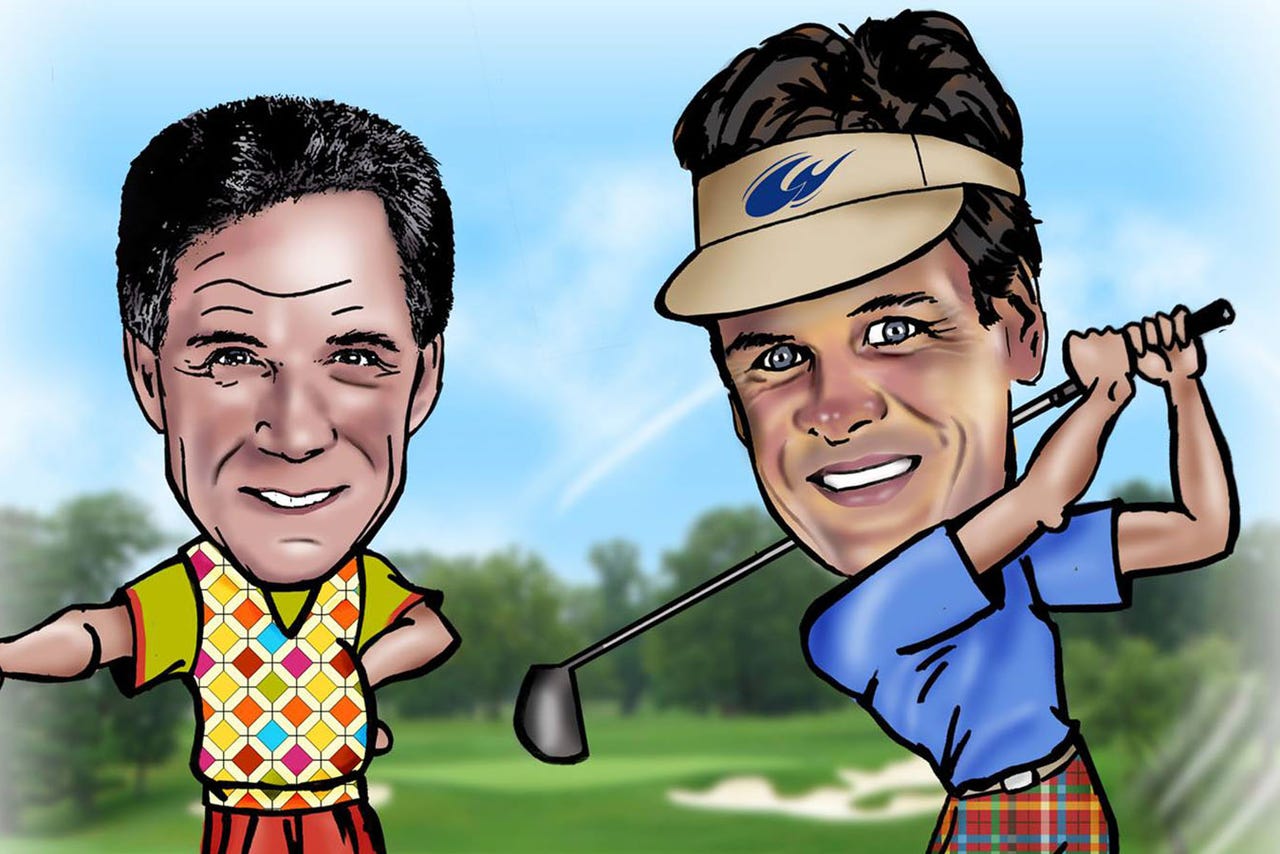 While everything may not have gone exactly like clockwork, a true group effort in last week's Waltrip Brothers' Charity Championship produced monumental success that surpassed the $2,000,000 fundraising mark in just its sixth year and shattered its own record for the fourth consecutive year.
Last Wednesday's Champion's Dinner and Thursday's golf tournament, hosted by Darrell and Michael Waltrip in Franklin, Tenn., combined to raise more than $600,000 for charity -- a 25-percent increase over the 2014 total. Funds raised to benefit Motor Racing Outreach (MRO), Feed the Children and the Byrnes Memorial Fund set a WBCC high mark, despite the fact the much-anticipated emcee, NFL on FOX's Terry Bradshaw, fell ill the morning of the Champion's Dinner and was unable to travel to Franklin. FOX NASCAR analyst Jeff Hammond, MRO President Billy Mauldin and Miss Sprint Cup Julianna White answered the call and stepped up to co-host the star-studded and highly entertaining Champion's Dinner.
"When we first launched the WBCC, Michael and I wanted to positively impact our community, but we never expected this event to grow so exponentially and to become such a popular fundraiser across the NASCAR, sports and entertainment worlds," Darrell Waltrip said. "But when you consider everyone involved, from those working behind the scenes to those buying tickets to attend, it's not that hard to believe; nor is it hard to imagine it will be even bigger and better next year."
Two-time Grammy Award winner Travis Tritt headlined Wednesday's Champion's Dinner presented by CapWealth Advisors at The Factory in Franklin, with performances by AMERICAN IDOL Season 12 finalist Janelle Arthur and AMERICAN IDOL Season 13 finalist Jessica Meuse. Also in attendance were: former Pittsburgh Steelers legend Joe Greene; Margaret Stargell, Pittsburgh Pirates' Willie Stargell's widow; multiplatinum and Grammy-nominated artist Jewel; Big Machine Records Founder Scott Borchetta; AMERICAN IDOL Season 13 finalist Ben Briley and AMERICAN IDOL Season 13 winner Caleb Johnson; NASCAR Sprint Cup Series drivers Clint Bowyer, Ricky Stenhouse Jr. and David Ragan; two-time NASCAR Camping World Truck Series champion Todd Bodine; FOX NASCAR's Hermie Sadler and Kenny Wallace; Rick Hendrick; Marcus Smith; and Mike Helton. More than 500 people attended the sold-out dinner, catered by Outback Steakhouse, which included a live and silent auction featuring autographed memorabilia from the entertainment, music and sports worlds.
In addition, one of NASCAR's most beloved sons, Bryson Byrnes, was on-hand as the fundraiser benefitted, in part, the Byrnes Memorial Fund. Bryson is the son of late FOX NASCAR broadcaster Steve Byrnes, who lost his courageous battle with cancer in late April. The Byrnes Memorial Fund was established at Charlotte Christian School in Steve's honor to help fulfill his wish that Bryson continue his education and play football at the school.
Thursday's sold-out WBCC charity golf tournament presented by ACLJ.org at the Vanderbilt Legends Club featured 144 golfers hitting the links. At the day's end, Stenhouse Jr.'s team took home the trophy for first place.
"When you give, you receive even more, and the WBCC is a perfect example of that," Michael Waltrip stated. "We give our time, and our friends give with their hearts. The results speak for themselves in sheer dollars donated to great causes. The entire two days were overwhelming and heartwarming. I'm truly at a loss for words to explain the success last week, so I'll leave it with a simple 'thanks' to everyone who played a role."
Focus now shifts to the 2016 Waltrip Brothers' Charity Championship, set for Oct. 19-20 at The Factory and the Vanderbilt Legends Club in Franklin. Bradshaw is scheduled to emcee next year's Champion's Dinner. For further information, please visit www.waltripbrothers.com.
---
---