Ryan Blaney obviously is pumped for latest 'Star Wars' movie
Published
Dec. 15, 2016 4:32 p.m. ET

Ryan Blaney is a self-described Star Wars fan, even if he did once catch the ire of @The Buzzer's Daryl Motte for saying "The Phantom Menace" was his favorite effort in the iconic movie series.

The driver of the No. 21 Ford for Wood Brothers Racing was at it again on Twitter Wednesday, posting a picture of himself apparently prepping to go see "Rogue One: A Star Wars Story," the latest installment in the series.

The movie will be released on Friday, and we're just wondering if Blaney plans to attend a showing -- or two -- with his lightsaber and race helmet in tow. He certainly looks like he's ready and in character in the photo below, even if he did struggle a bit to come up with his favorite Star Wars movie in the video above, shot in 2015 when "Star Wars: The Force Awakens" came out.

You have forgive Blaney at least a little for calling the Phantom Menace his favorite Star Wars movie, too, even if Motte really didn't. Blaney was born in 1993, long after the first three movies came out -- so the Phantom Menace prequel that came out in 1999 probably was the first one he may have seen.

https://twitter.com/Blaney/status/809441006655520768

And judging by the side-by-side photos of Blaney and Darth Vader below, we think the young driver could triumph over all evil. At the very least, no one should mess with him while he's in line for his popcorn and soda at the theater concession stand.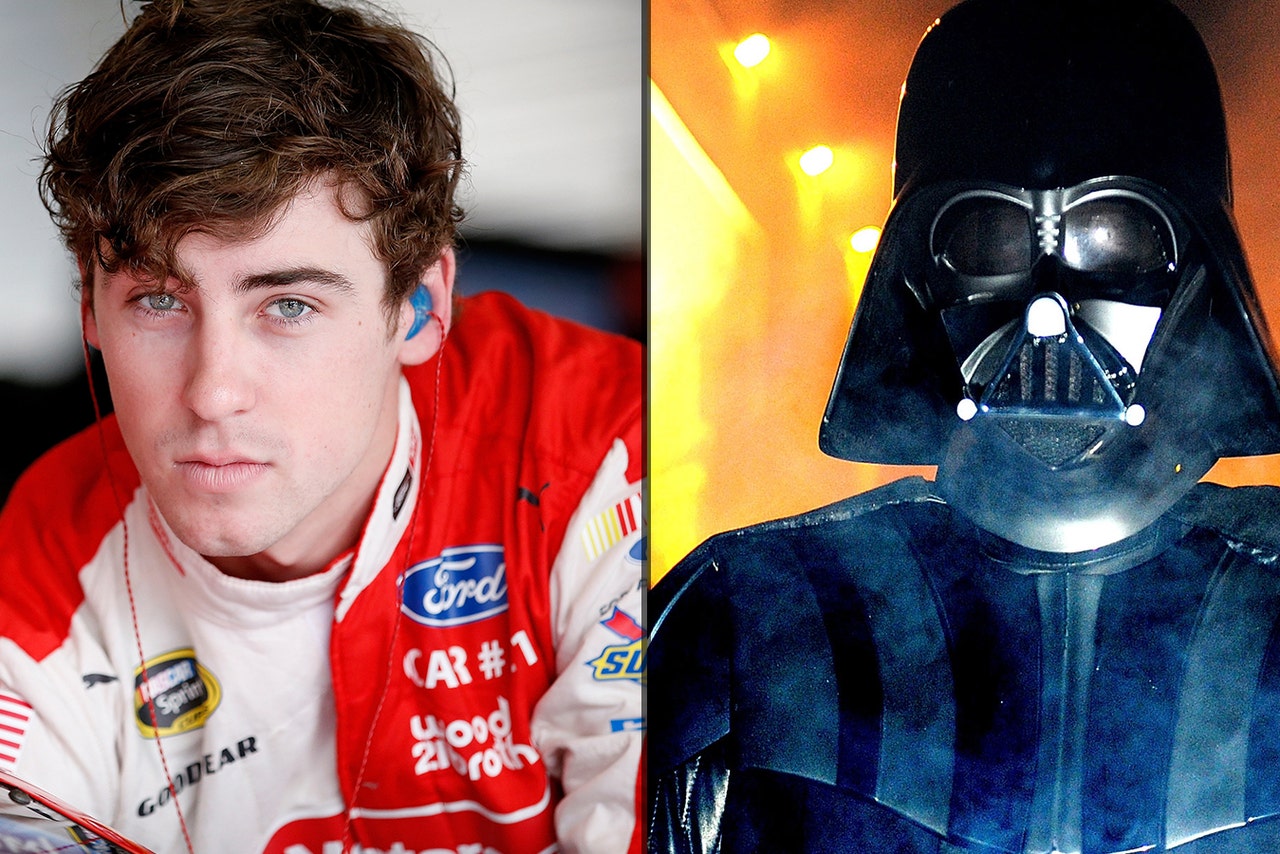 ---
---