NASCAR Craftsman Truck Series
NASCAR Craftsman Truck Series
Pleading his case: 5 keys that will make or break Matt Kenseth's penalty appeal
Published
Nov. 4, 2015 11:30 a.m. ET

At 9 a.m. ET Thursday morning at the NASCAR R&D Center in Concord, North Carolina, Joe Gibbs Racing will appeal the two-race suspension given to Matt Kenseth for intentionally wrecking Joey Logano at Martinsville Speedway on Sunday.
A three-person National Motorsports Appeals Panel can either uphold NASCAR's original penalty, reduce it, increase it or overturn it completely.
Here are five keys to JGR having a successful appeal:
Precedent — During the 2012 Chase for the NASCAR Sprint Cup, Jeff Gordon deliberately wrecked Clint Bowyer in a manner every bit as egregious as what Kenseth did to Logano. Gordon got a $100,000 fine and 25 points deducted and was put on probation for one race, but got no suspension. There have been numerous other examples of payback in recent years that didn't result in suspensions, either.
Precedent, Part II — In the last corner of the last lap of the penultimate race of last season, Ryan Newman ran Kyle Larson into the wall on purpose and passed him. Newman's flagrant move, which he admitted to afterward, got him into the Championship 4 and knocked out Gordon, altering the final four cars to race for the title. Newman was not penalized.
Consistency — Danica Patrick tried to intentionally wreck David Gilliland at Martinsville on Sunday. She was fined $50,000 and docked 25 points, but not suspended. Same race, same intent, much different penalties.
Past appeals — The National Motorsports Appeals Panel consists of 33 members, three of whom will be selected to hear the case. The panel includes former drivers, car owners, track operators and a crew chief, among others. In the past, the panel has functioned independently, not rubber-stamping NASCAR's rulings.
Court of last resort — If JGR loses the decision, it can make a second appeal to the National Motorsports Final Appeals Officer in accordance with Section 15 of the NASCAR Rule Book. In essence, JGR has to win only one of the two hearings to be successful.
---
---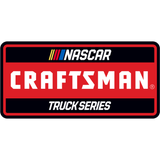 Get more from NASCAR Craftsman Truck Series
Follow your favorites to get information about games, news and more
---