Michigan Wolverines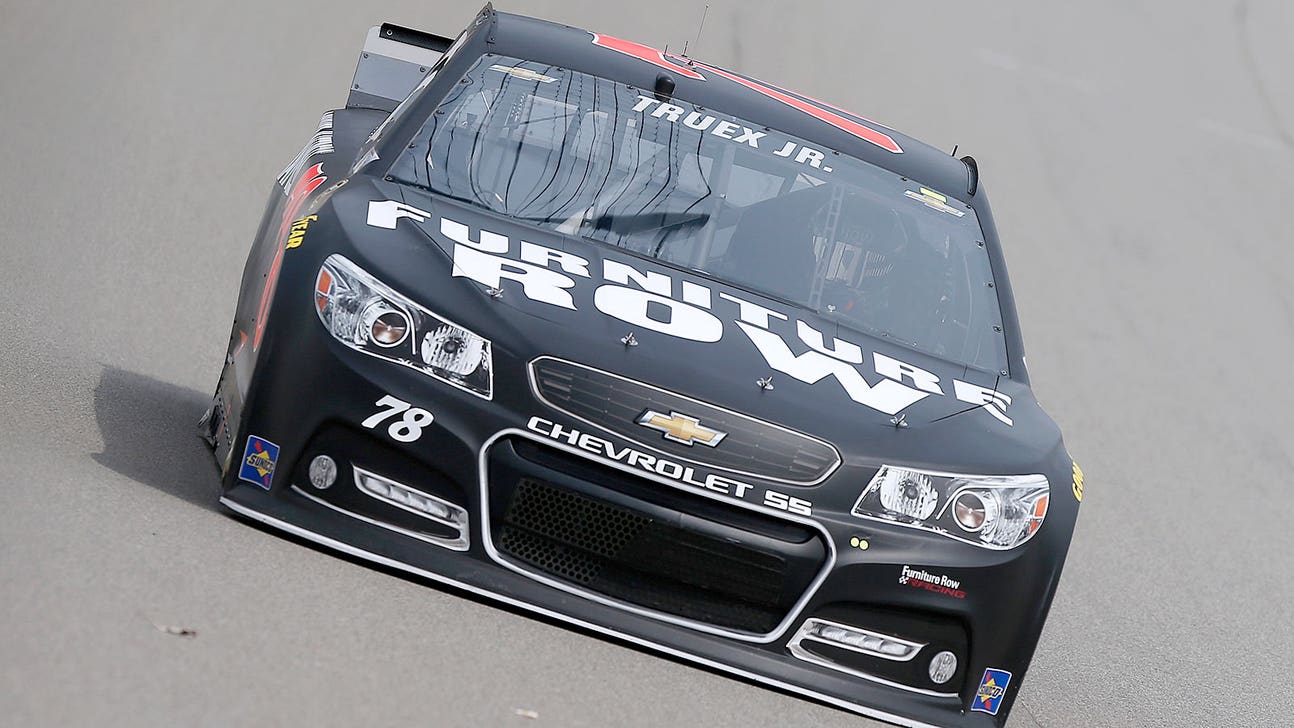 Michigan Wolverines
Martin Truex Jr. leads final Pure Michigan 400 practice at MIS
Published
Aug. 15, 2015 12:31 p.m. ET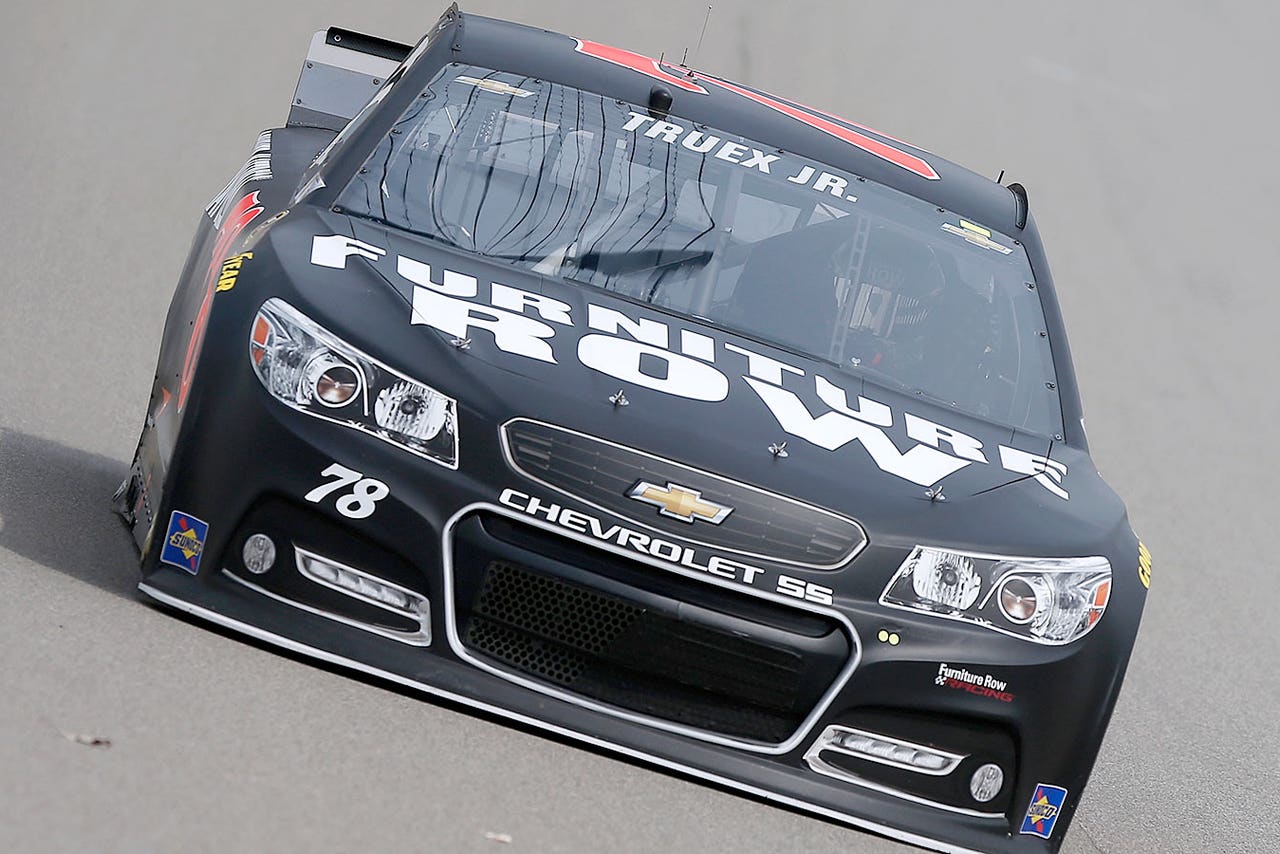 The NASCAR Sprint Cup Series teams have completed the second of two practice sessions Saturday at Michigan International Speedway, and it seems there continue to be more unknowns than anything heading into Sunday's Pure Michigan 400.
Furniture Row Racing's Martin Truex Jr. paced Saturday's 55-minute final practice with a lap of 37.553 seconds at 191.729 miles per hour. Truex's top speed in final practice was a full three seconds slower than the fast lap Kevin Harvick put up in the morning's opening sessions.
Watkins Glen winner Joey Logano was second-fastest, followed by Carl Edwards, Kyle Larson and Austin Dillon. Ryan Blaney, Jimmie Johnson, Kyle Busch and Kevin Harvick rounded out the top 10.
While Busch was ninth-fastest, the Joe Gibbs Racing driver spun off Turn 4 in the opening moments of the session. Despite not hitting anything the front end of the No. 18 Toyota was heavily damaged by the infield grass, causing the team to bring out the backup car that will force him to start at the rear of the 43-car field on Sunday.
Austin Dillon was fifth-fastest in the session, but experienced a motor failure in the closing minutes of the session. The team was busy diagnosing the problem as practice came to a close, but they were already working on swapping out engines. As a result, Dillon will give up his fourth-place starting spot as well.
Prior to the final session, Richard Childress Racing crew chief Luke Lambert expressed his concerns about engine reliability on Sunday due to the high temperatures in the car, but it was unclear if Dillon's issue was a result of the high temps.
"I haven't really been able to diagnose what happened to the motor, so once it's all said and done we'll have some more information (for our teammates)," Dillon told FOXSports.com. "We've got a good car and hopefully it will translate to Sunday. I was out in traffic quite a bit. It's really hard to pass, but hopefully we'll work on it and it'll be alright."
Despite his fellow crew chief's concerns earlier in the day, Dillon's crew chief Slugger Labbe said the issue with the motor was not necessarily temperature related.
"We know what happened (with the motor), but it's not heat related by any means, that will show up tomorrow," Labbe told FOXSports.com. "It's just a lot of sustained RPMs.
"We get to the peak RPM quick and we just stay at that peak all the way down the straightaways. NASCAR came out right before Happy Hour and said we could change the gears, basically changing the rules. By then the damage was probably done, but we won't know until we get the engine apart."
Now starting at the rear of the field, Labbe understands they will have to recalculate their plan of attack for Sunday's race.
"I guess the 18 (Kyle Busch) and the 3 (Dillon) will be in the back," he said. "Two fast cars. We have a good pit stall. We'll come up with a good strategy. It's part of the game. It's not what we want by no means, but ECR makes great power and we've been one of the fastest cars all weekend.
"It sucks. You take your lumps and move on. I'm just fortunate it happened today. It was the last lap of practice for us when it happened. It could have very easily been first lap tomorrow in the race, so we count our blessings there."
Despite two practice sessions on Saturday in which teams ran in the high-drag aerodynamic package in the draft, a lot of unknowns still remain throughout the Sprint Cup garage. One thing that is known, is the temperatures under the hood and in the cockpit will be extremely high during Sunday's race.
"It's hot, slick, a lot of wide open, but it is what it is," said Richard Childress Racing's Ryan Newman. "Temperatures across the board are way hotter than they should be."
"The runs are pretty significant down the straightaways, but once you get to the corners it's really tough to pass," Kyle Larson told FOXSports.com. "It's just hard to get close to somebody's bumper right now. It seems like you can get that run down the straightaway, you get to their back bumper and then you lose what you just gained.
"The people I saw that were passing were dive-bombing. You just have to get a good run into the corner and dive-bomb it. It should be an interesting race and it's just really hot in the cockpit."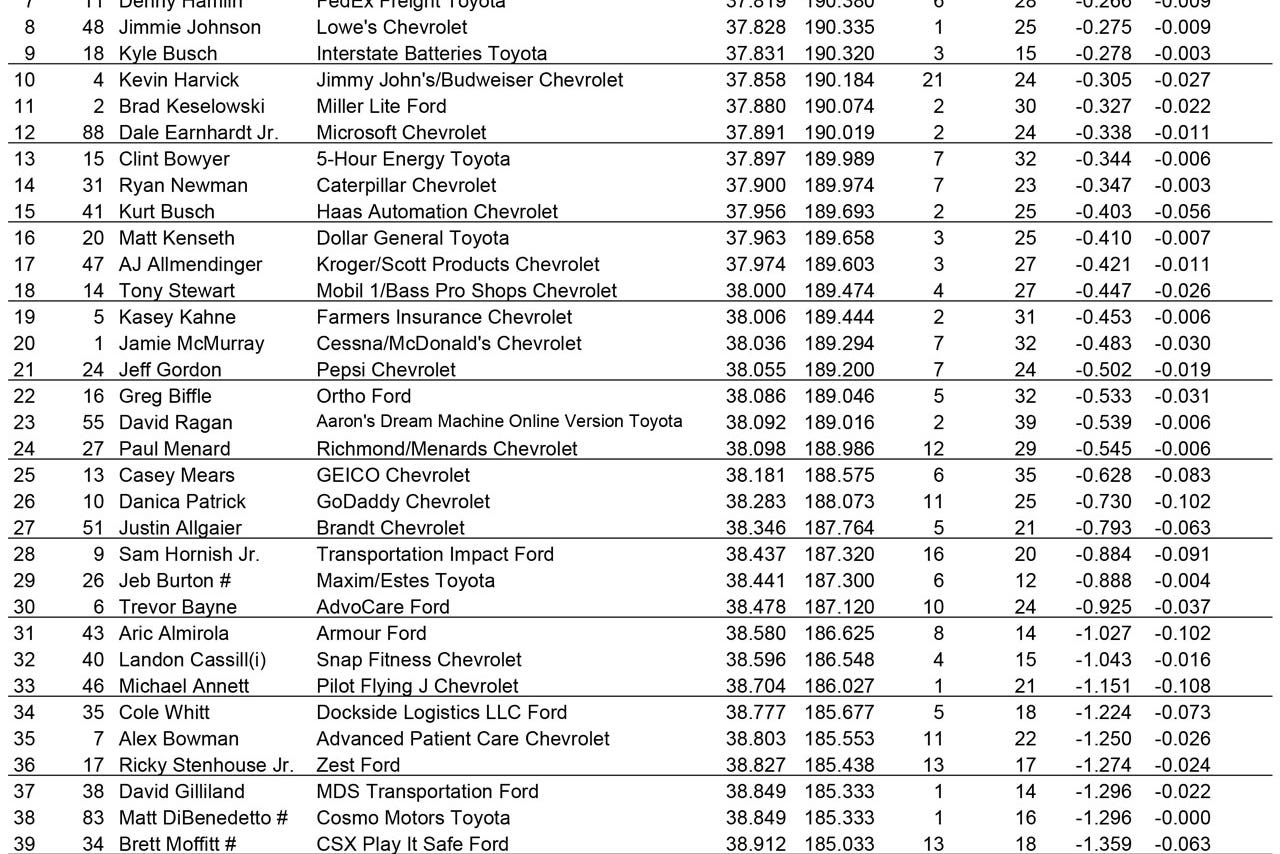 ---
---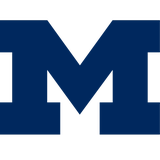 Get more from Michigan Wolverines
Follow your favorites to get information about games, news and more
---