NASCAR Xfinity Series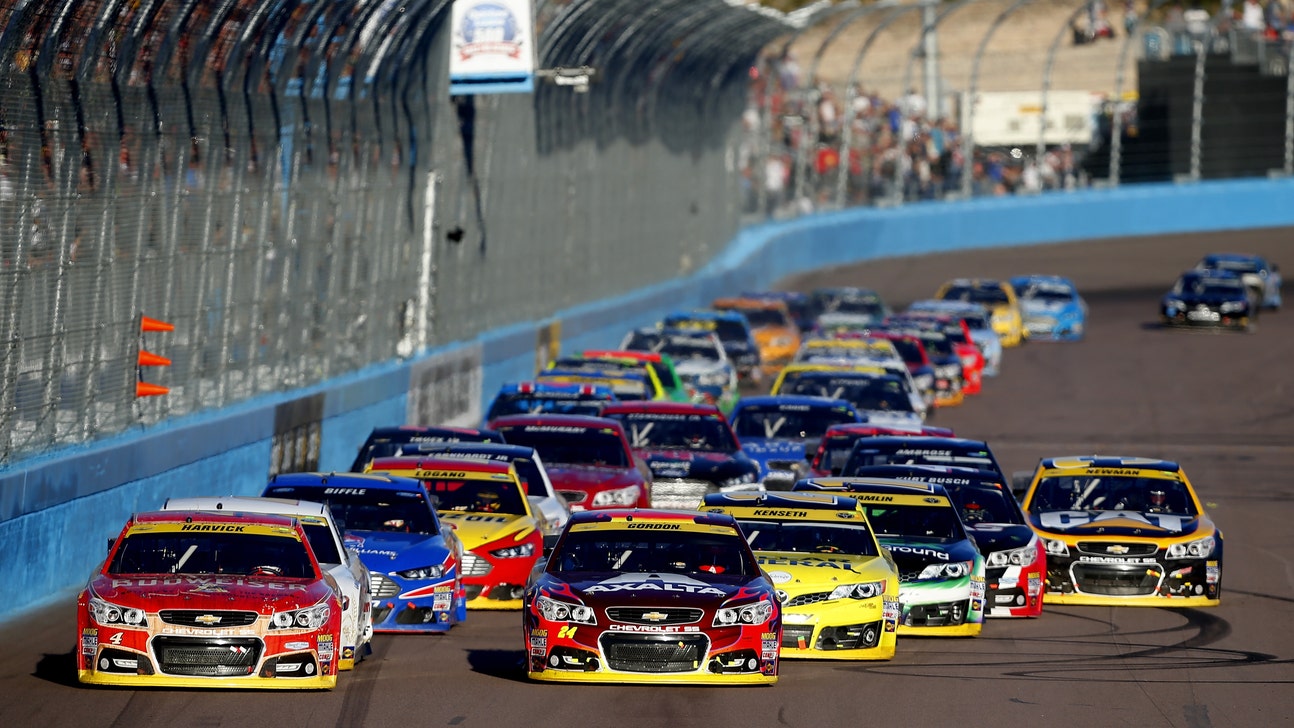 NASCAR Xfinity Series
Go or go home: Five keys to who will survive and advance from Phoenix
Published
Nov. 14, 2015 6:37 p.m. ET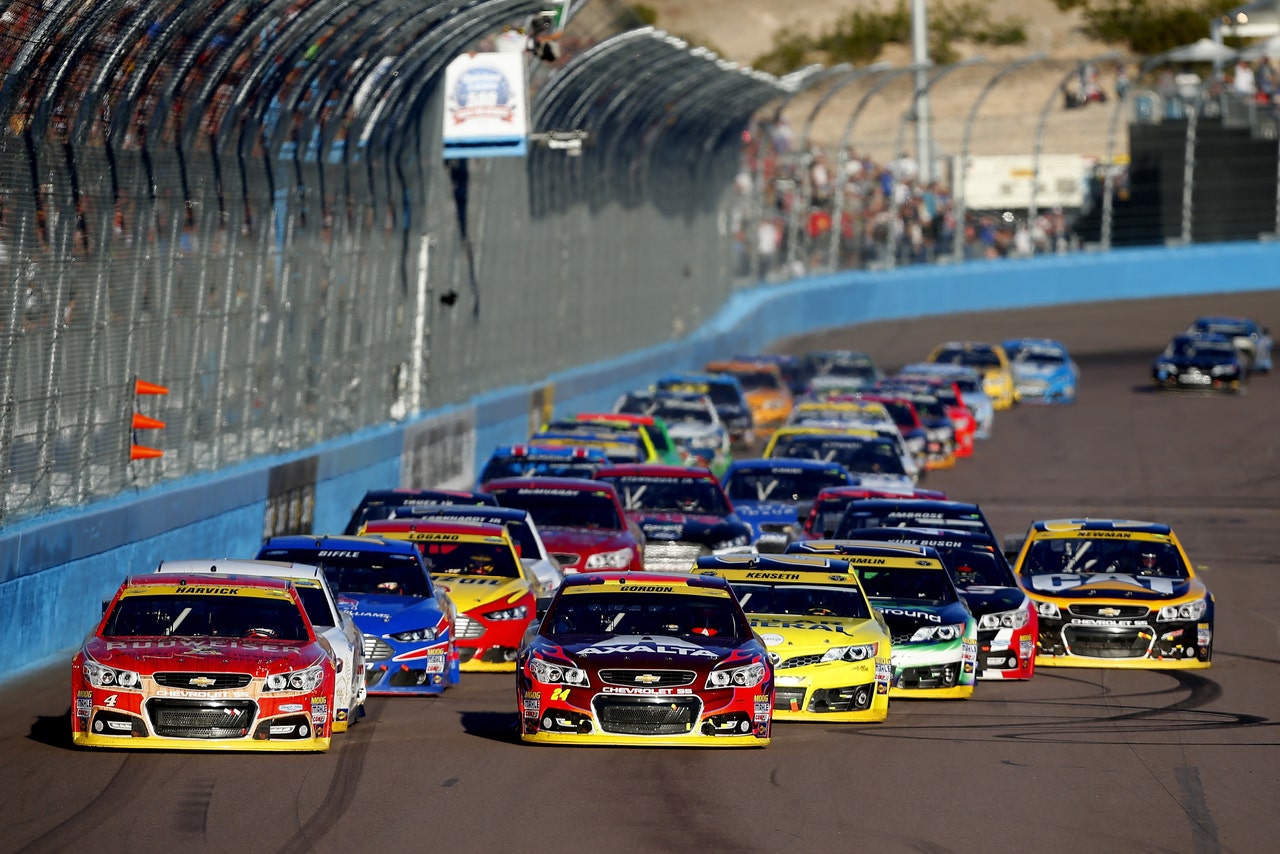 All the preliminaries are over. At long last, it's time to set the field for the Championship 4 Round of the Chase for the NASCAR Sprint Cup.
The math is simple; the scenarios are not.
Sunday at Phoenix International Raceway, three drivers will join Jeff Gordon in the group of four who will race for the title at Homestead-Miami Speedway next week. Four other drivers will be eliminated from title contention. Gordon is locked in by virtue of his victory at Martinsville Speedway two weeks ago, but no one else is.
But at the end of Sunday's Quicken Loans Race for Heroes 500 at Phoenix International Raceway, the field will be set. Here are five things you need to know about the race and who is likely to advance.
5. Team Penske is in trouble
Just two weeks ago, Team Penske looked like they would get both Joey Logano and Brad Keselowski into the Chase. Now, they will need a victory on Sunday to get either driver in. And based on performance so far this weekend, that appears highly unlikely.
Logano qualified 14th and averaged 11th in the three practices; Keselowski qualified 18th and averaged 15.67 in the three practices. That won't get it. Unless Team Penske finds missing speed overnight -- an unlikely scenario --€" or one of its drivers gets lucky with a wild strategy gamble on Sunday, Penske likely won't be represented in the Championship 4.
4. Complicated picture for JGR
Two Joe Gibbs Racing drivers are among the seven battling for the final three Chase spots. Kyle Busch is second in points, but he's only 11 points ahead of the fifth-place driver. And, oh yeah, that fifth-place driver is Carl Edwards, Busch's teammate at JGR.
So far this weekend, Edwards has out-qualified Busch --fourth for Edwards, 10th for Busch -- and Edwards has been faster than Busch in all three practices. What does that mean? Well, it all depends on what the JGR guys and the other Chase hopefuls do on Sunday. To get both JGR cars into the Championship 4, Busch and Edwards will have to finish well themselves and hope at least one and possibly more contenders have problems.
3. Only Jeff Gordon is safe
The bottom line here is real, real easy to understand: Gordon is guaranteed to race for a title at Homestead, while no one else is. The guys currently in points positions 2-4 could easily get knocked out of the Chase if, for whatever reason, they have a bad race.
It can happen, too. Jimmie Johnson had a lead of 26 points over the cutoff spot in the first round of the Chase in the elimination race at Dover, a track where Johnson has 10 race victories. There, a $10 part failure took him out of the Chase. The same type of thing could happen Sunday -- a flat tire, a bad pit stop, a crash or some random mechanical failure could knock a contender out.
Conversely, if one of the four drivers currently in positions 5-8 -- Edwards, Keselowski, Kurt Busch and Logano -- wins, they're in. And all but Logano could theoretically advance on points if they finish well and enough other title hopefuls don't.
2. Jimmie Johnson ready to play spoiler again
After a long summer slump, six-time NASCAR Sprint Cup Series champion Jimmie Johnson came up big last week at Texas Motor Speedway,  where he won the AAA 500. Fresh off that victory, Johnson won the pole Friday night and in Saturday's two practices, he was second and first in best 10-consecutive lap averages.
No, Johnson is no longer racing for a championship. But only a fool would count him out at PIR, where he has won four races, led 933 laps and has an average finish of 7.833.
1. Kevin Harvick hasn't dominated
The real shocker of the weekend? Kevin Harvick hasn't had the fastest car this weekend; his Stewart-Haas Racing teammate Kurt Busch and Johnson have. Busch qualified second, next to polesitter Johnson, and was fastest in both Saturday practices.
Harvick, winner of four straight and five of the last six at PIR, qualified eighth and was fourth and fifth in Saturday's two practices in race setup. Make no mistake about it, Harvick has been really, really good. But he hasn't been dominant, which is what folks expect.
With Kurt probably needing to win to make the final round and Harvick likely only needing a top-10 to advance, SHR might be in the best shape of any team with two drivers still in the Chase.
But like they say, that's why they run the races.
---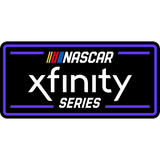 Get more from NASCAR Xfinity Series
Follow your favorites to get information about games, news and more
---