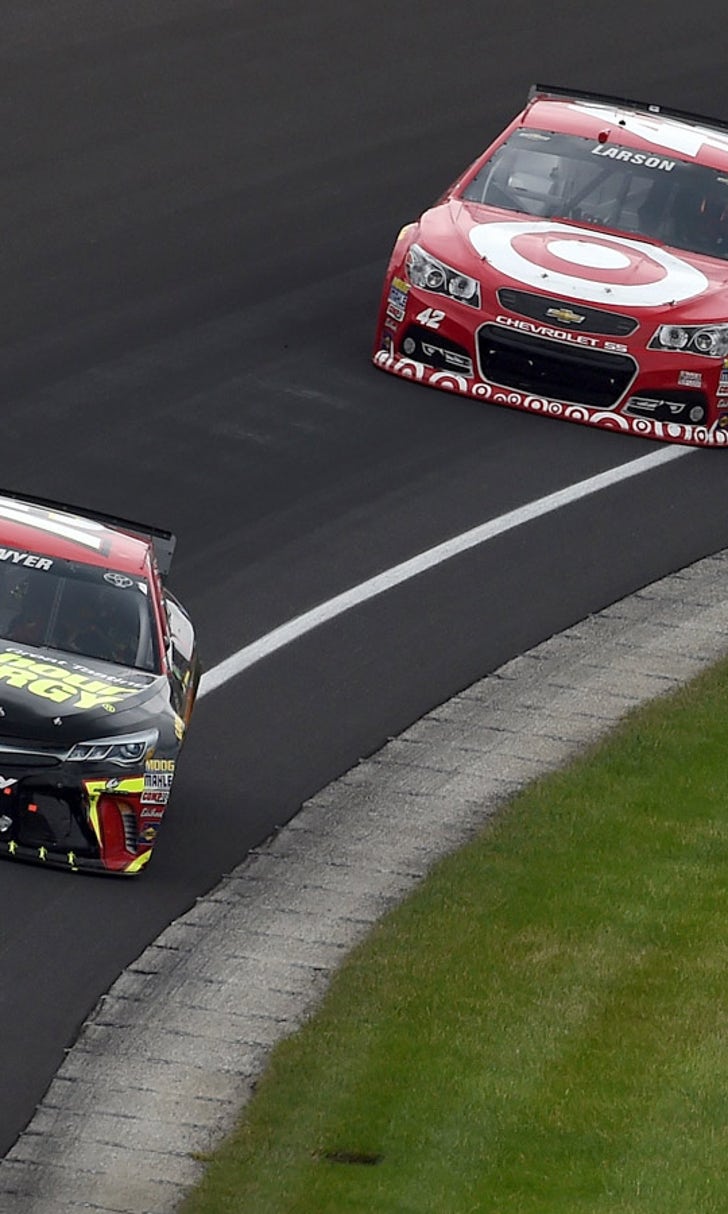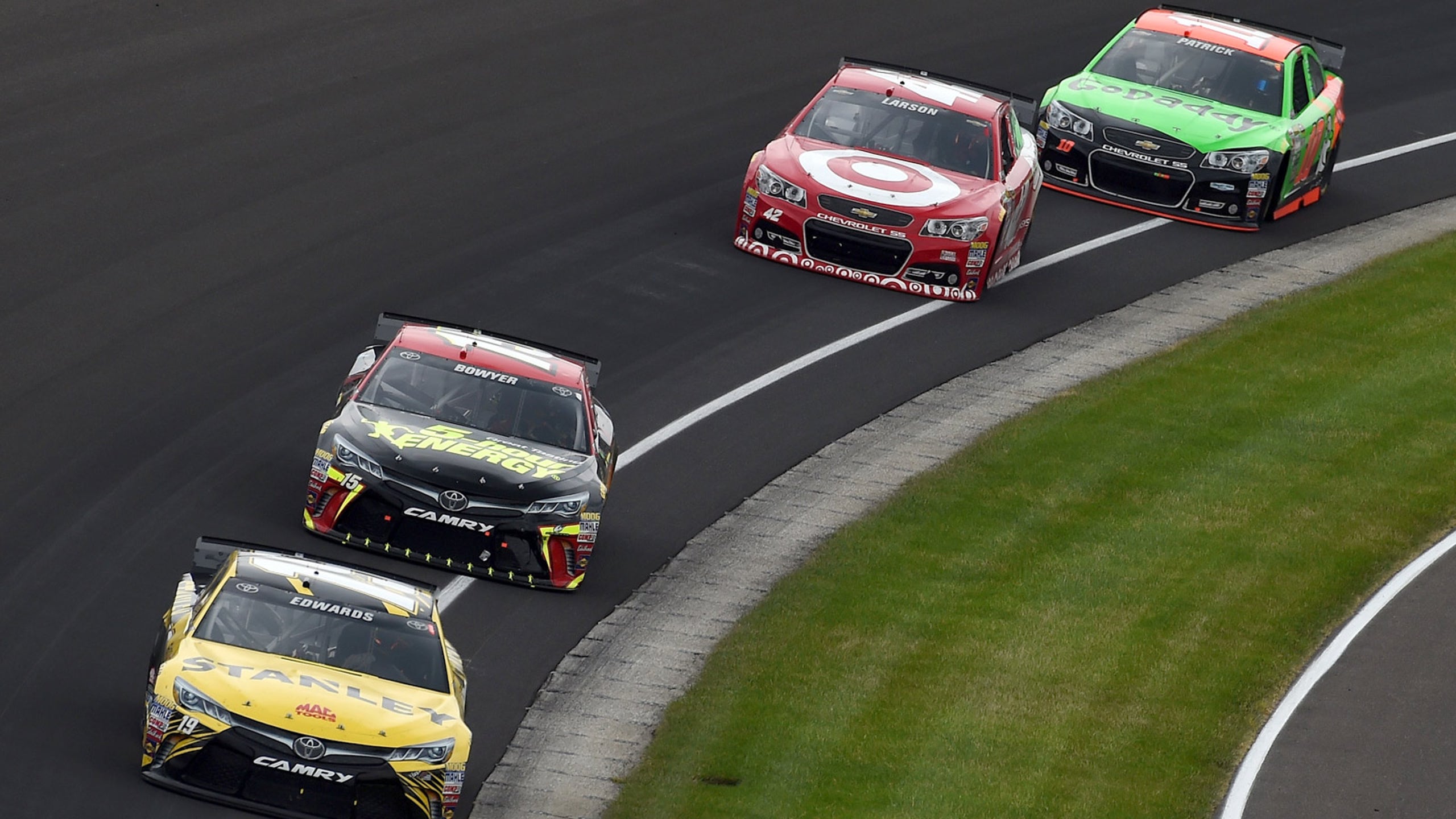 Drivers bash high-drag aero package introduced at Indianapolis
BY foxsports • July 27, 2015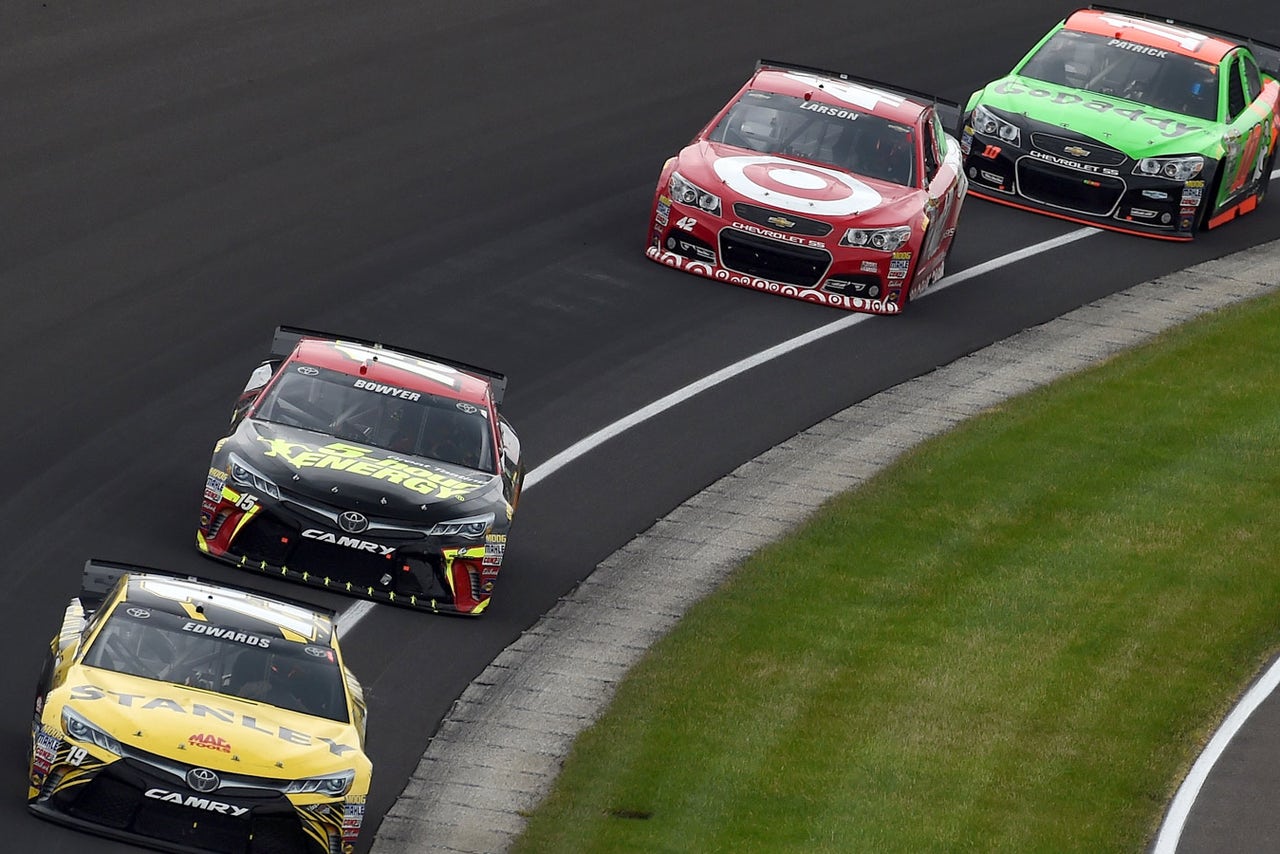 Going into Sunday's Brickyard 400 at Indianapolis Motor Speedway, few in the NASCAR Sprint Cup garage knew what to expect throughout the race.
The sanctioning body introduced a new high-drag aero package with the hopes of creating more drafting and pack racing throughout the field. While the teams had three lengthy practice sessions on Friday, most teams worked on single-car runs and there was never a large group of cars running at once.
Once the green flag dropped, the experiment officially got underway. The race featured nine lead changes for a total of 36 laps, with Kyle Busch scoring his third consecutive victory and fourth in the last five races.
So, how did the package actually race? Well, the drivers are not sold on it just yet, to say the least.
"I don't think it was any good, but that was just me," Richard Childress Racing's Ryan Newman said of the high-drag package.
Newman was far from alone in his thoughts, which seemed pretty common among the competitors following Sunday's 164-lap event.
"We've got some work to do," fourth-place finisher Martin Truex Jr. said on pit road after the race. "We didn't see what we wanted there, for sure. They say they want a lot of drafting and pack racing, and we didn't see any of that today. It was near impossible to pass. We've got to work on it for sure, and we'll see what they come up with."
Sophomore driver Kyle Larson took it even further, describing it as "terrible" and "really bad."
"There was lots of grip by yourself and then as soon as you get within like five car lengths of the guy in front of you, it's no grip," said Larson, who finished ninth. "So, I don't know. Restarts are intense. But, other than that, it's pretty bad."
Joe Gibbs Racing's Matt Kenseth echoed Larson's thoughts on the package, not mincing words.
"It's terrible, that's what I think," he said. "You just can't pass. Yeah, you can run up on the straightaway a little bit, but you can't run through the corner with anything."
Other drivers were less harsh, but still maintained they were not fans of the package run on Sunday.
"I just didn't like the way a car would drive loose behind other cars and tight in front of other cars," said eighth-place finisher Kurt Busch. "That's opposite of normal. And it really seemed odd they way they raced. I wish there was more of a draft; but those only pop up on restarts."
"I think we were all expecting there to be more drafting than there was," said Brad Keselowski, who led three times for 17 laps. "I don't think the draft was much different than last year and the penalty for being behind someone in the corner was more significant.
"I didn't see any significant gains," he said. "I saw a lot of restart racing but I didn't see anything else."
NASCAR's high-drag package will once again be run during the upcoming Aug. 16 race at Michigan International Speedway. Many drivers pushed for the low-downforce package used at Kentucky Speedway, which featured side-by-side racing and multiple battles at the front of the field for the lead.
So while drivers have maintained the 1.5-mile rules package introduced recently at Kentucky Speedway is what they would like to see more of, it was clear after Sunday's race this was not what they were looking for at Indy.
VIDEO: Highlights of Sunday's Brickyard 400 at Indianapolis Motor Speedway
---
---