NASCAR Cup Series
NASCAR Cup Series
Daytona 500 2021: Relive the FOX Sports Watch Party
Updated
Feb. 15, 2021 1:05 a.m. ET
Daytona International Speedway wasn't the only place to find nonstop racing action – even with the showers – on Sunday.
Hailie Deegan, Matt Kenseth and Greg Biffle joined us for the FOX Sports Daytona 500 Watch Party and broke down all the action as Michael McDowell earned his first career Cup Series victory in a rain-delayed, crash-filled race.
Throughout the 63rd running of the Great American Race, our cast of NASCAR drivers answered fan questions and relived some of their favorite moments on and off the track, all with an exclusive, in-camera experience with several of the most popular drivers in Sunday's field.
At Daytona, drivers often have a better chance of crashing out than crossing the finish line, and it didn't take long for that to ring true on Sunday.
Just 14 laps in, a massive wreck wreaked havoc on the 40-car field, as Aric Almirola went sideways after being bumped by Christopher Bell, taking out 16 drivers in his wake.
The crew saw some of their favorites to win the race have their days ended early, and they reflected on how it happened.
Biffle also explained why Daytona often features so many big wrecks.
Moments after the red flag, the race was halted because of thunder and lightning in the area.
The rain delay was lengthy, but finally, the drivers got back on the track, and sitting at No. 23 following the restart, Bubba Wallace was a hot topic of conversation for the crew. In the offseason, Wallace joined a new team founded by NBA legend Michael Jordan and Denny Hamlin.
Wallace wasn't the only up-and-comer to watch, as 2020 Cup Series champion Chase Elliott also came up Sunday. The crew discussed Elliot's future in the sport and his odds of winning a second consecutive title.
As the race came down to the last few laps, Hamlin had held the lead for much of the race, which led fans to wonder if the 2019 and 2020 Daytona 500 winner were the best driver in the field.
Fast and furious is a real feeling for these drivers, as they've hit some high speeds – and not only in a race car.
While NASCAR drivers are elite, they are also still human – and because of that, they aren't above the rules of the road off the course. Kenseth shared the story of how seven-time Cup Series champion Jimmie Johnson finagled his way out of a traffic ticket.
One of the most accomplished drivers in the sport, Johnson could be in a league of his own. Because of that, Kenseth put him in the elite company of NFL legend Tom Brady.
Speaking of Brady, Deegan would love to see Brady's best friend and tight end Rob Gronkowski take a spin on the track.
In a serious moment Sunday, the crew honored Dale Earnhardt's life, career and legacy 20 years after he died in a crash on the last lap of the 2001 Daytona 500.
On Lap 3, the NASCAR world saluted Earnhardt by holding up three fingers in tribute to his legendary No. 3 Chevy, and the crew discussed the impact Earnhardt had on the sport.
A new face in NASCAR this season is Pitbull, who became a team owner in January.
As a member of the sport's younger generation, Deegan is excited about Mr. Worldwide's involvement, and she taught the other guys a thing or two about the rapper.
Deegan is a pioneer for women in the NASCAR world, as the sport is dominated by male athletes. However, she doesn't like to be known as such, wanting to be treated just like her male counterparts.
In addition to the title of Daytona 500 champion, McDowell gets a shiny trophy and a big paycheck. Our partygoers might not have all that under their belts, but they have a few NASCAR paychecks with which to make splurge purchases.
Cars and safety have come a long way since stock car racing began in the 1920s and '30s, but that doesn't mean drivers wouldn't want to travel back in time to when the sport looked a little different and compete in a different era.
Two-time Daytona winner Michael Waltrip is known for his goofy, fun-loving personality, so it came as no surprise that Kenseth and Biffle have quite a few fond memories with the former driver.
After a long day of racing, Kenseth and Biffle would enjoy nothing more than a juicy In-N-Out Burger.
Kenseth, who won the NASCAR Cup Series championship in 2003 and its Rookie of the Year award in 2000, is a two-time winner of the Daytona 500 (2009 and 2012), with 39 total Cup Series victories in his career. His time as a full-time driver came to an end after last season.
Biffle, a 19-time winner in NASCAR's premier series, claimed his first career Cup Series victory at Daytona in the 2003 Pepsi 400 and finished second in the 2005 championship. He retired following the 2016 season.
Last but not least is the 19-year-old Deegan, one of racing's brightest rising stars. Although she was part of a crash that resulted in a 24th-place finish in Saturday's Truck Series race at Daytona, Deegan clocked in at No. 13 in FOX Sports NASCAR reporter Bob Pockrass' list of the sport's top 20 up-and-coming prospects.
---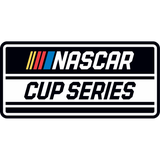 Get more from NASCAR Cup Series
Follow your favorites to get information about games, news and more
---