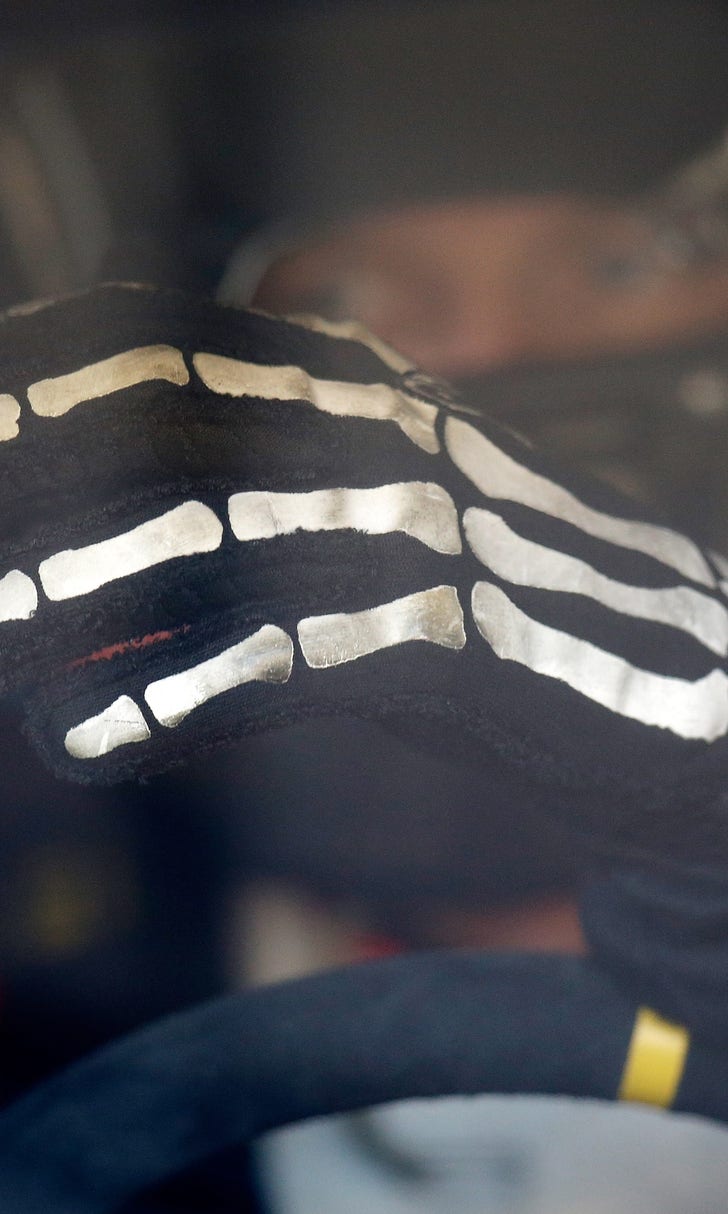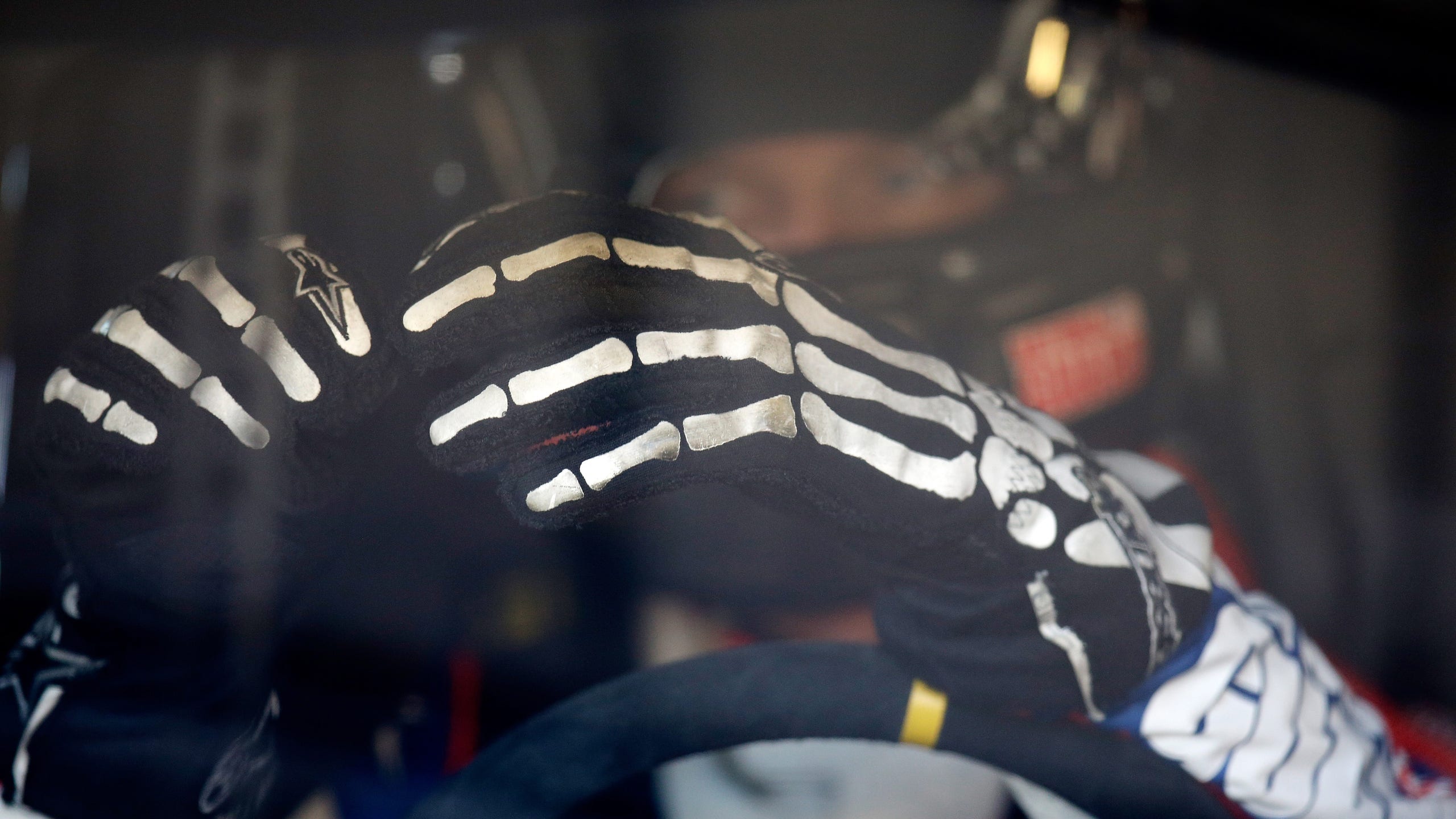 Dale Jr. Foundation launches 'Driven to Give Gloves' program
BY foxsports • February 11, 2015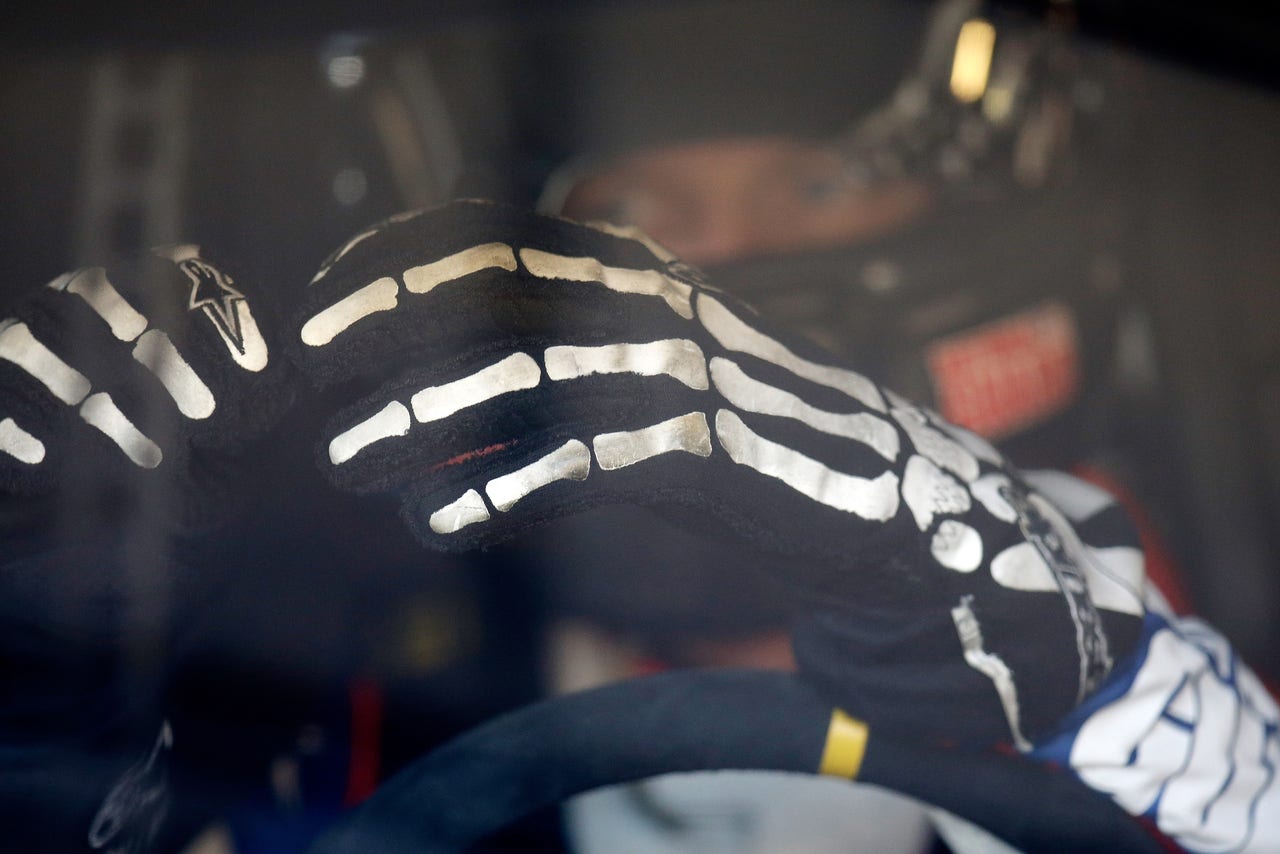 The Dale Jr. Foundation announced Wednesday an extension to its Driven to Give program with a new initiative around Dale Earnhardt Jr.'s racing gloves. The program is called Driven to Give Gloves, and it will feature the auctioning of Earnhardt Jr.'s race-worn gloves each month during the 10-month NASCAR season.
Already one of the more recognizable gloves in racing due to the black-and-white, skeleton-themed design, Earnhardt Jr.'s Alpinestars gloves will feature a different color each month to raise awareness and funds for social or medical issues aligned with that color.
Driven to Give Gloves will kick off in February with Earnhardt Jr. wearing gloves accented in red for the Sprint Unlimited and Daytona 500 at Daytona International Speedway to raise awareness and funds for Congenital Heart Defects. His gloves will feature orange accents for five races in the month of March for Multiple Sclerosis.
"Amy (Reimann) and I spent a lot of time choosing the charities we'll be donating to this year," Earnhardt Jr. said of his girlfriend. "We chose causes that have personal meaning for us and the people in our lives. Last year, when we did the gloves to raise awareness for ovarian cancer and breast cancer, I was overwhelmed with the amount of money we were able to raise in a short amount of time. This year, we're looking forward to raising a lot of money and awareness for these charities throughout the season."
Driven to Give Gloves will run through November. At the end of each month, Earnhardt Jr. will sign the gloves for auction at TDJF's eBay store with all of the proceeds going to the designated monthly cause.
"The Foundation is coming off a tremendous year and we want to utilize this program to lay the groundwork for an even better 2015," said Kelley Earnhardt Miller, general manager of JR Motorsports and vice president of TDJF. "We are always striving for new and creative ways to engage our fans and bring awareness to The Foundation's mission. This is a unique initiative that not only raises funds for a number of charitable causes, but gives our fans a chance to bid on truly one-of-a-kind items."
TDJF's mission is to give underprivileged individuals, with a focus on youth, the resources to improve their confidence and education, and the opportunity to achieve extraordinary goals. Since 2007, TDJF has contributed to charities on local, regional and national levels through donations and nonmonetary aids. The "Driven to Give Gloves" program is the first of five major fundraising initiatives planned by the TDJF this year. In 2014, TDJF raised $933,364 to benefit more than 70 charities -- the most it has ever raised in a single year since its inception.
The complete list of glove colors to be worn by Earnhardt Jr. and the corresponding cause is as follows:
February -- Red Gloves (Congenital Heart Defect Awareness)
March -- Orange Gloves (Multiple Sclerosis Awareness)
April -- Blue Gloves (Child Abuse Prevention)
May -- Blue Gloves (Osteogenesis Imperfecta Awareness)
June -- Gray Gloves (Brain Cancer Awareness)
July -- Blue Gloves (Juvenile Arthritis Awareness)
August -- Cream Gloves (Spinal Muscular Atrophy Awareness)
September -- Teal Gloves (Ovarian Cancer Awareness)
October -- Pink Gloves (Breast Cancer Awareness)
November -- Purple Gloves (Pancreatic Cancer Awareness)
---
---