NASCAR Cup Series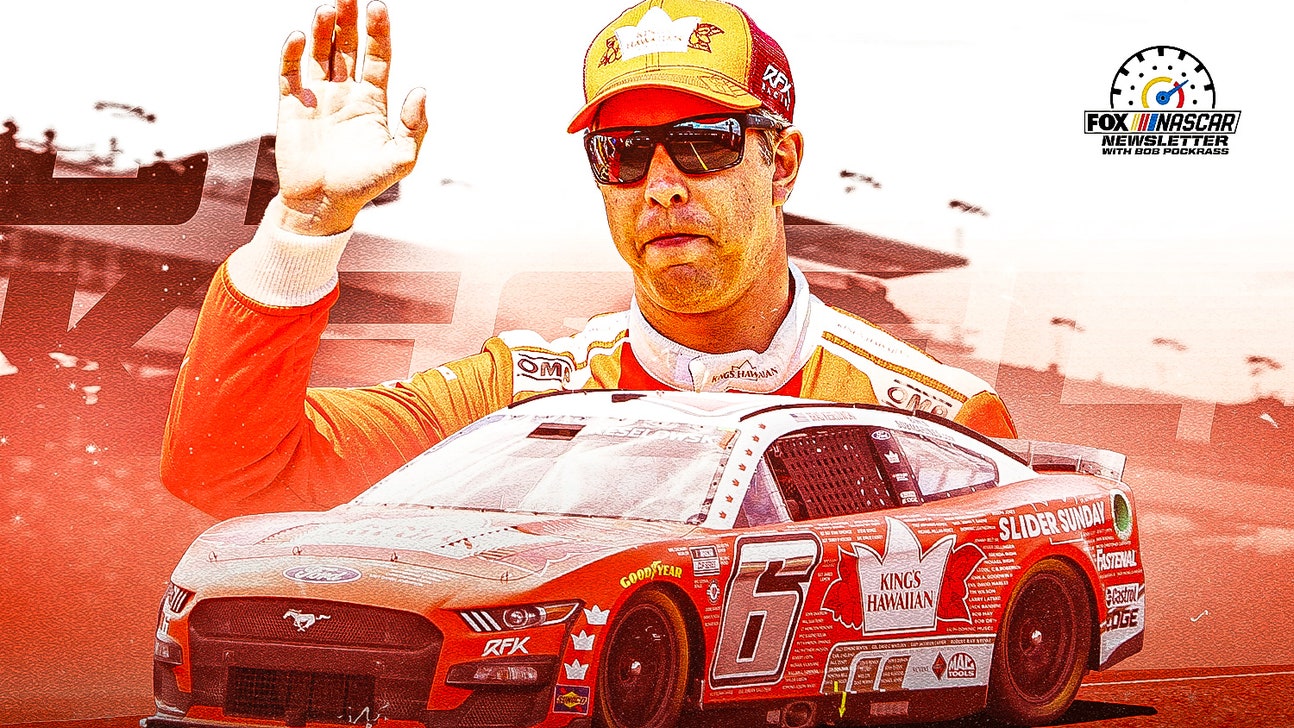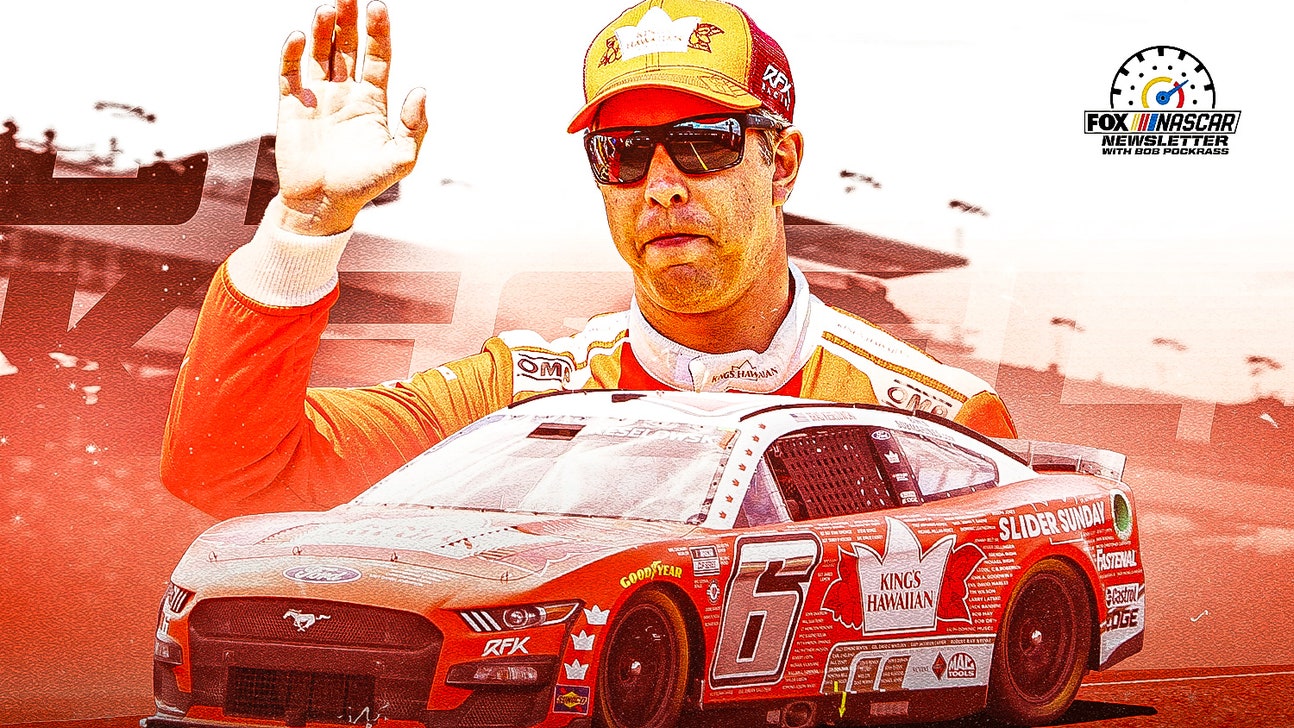 NASCAR Cup Series
Brad Keselowski 1-on-1: 'The way we're running, I feel like we can win'
Updated
Sep. 14, 2023 11:20 a.m. ET
Brad Keselowski was at a crossroads in 2021. He had a contract up at Team Penske and while successful, the 2012 Cup champion seemed to want to have more control on how the race team operated.
He knew he couldn't have that influence at Team Penske. But he found it with another Ford team, at Roush Fenway Racing.
He found it because he was able to invest in what was rebranded at the start of 2022 to RFK Racing for Roush Fenway Keselowski Racing. He brought in some of his own people but knew it wouldn't be an easy or quick turnaround for an organization that had struggled.
Neither Keselowski nor his teammate Chris Buescher made the playoffs last year. The highlight of the season came at Bristol, where Keselowski appeared in control of the race until a flat tire took him out of contention — but then Buescher took over and won.
Looking for more NASCAR content? Sign up for the FOX Sports NASCAR Newsletter with Bob Pockrass! 
This year, both drivers are in the playoffs. Buescher won three of the last five regular-season races. Keselowski earned a spot on points.
But Keselowski, who has 35 career Cup victories, carries a 90-race winless streak to Bristol this weekend. The 39-year-old Keselowski talked to FOX Sports about the winless streak, the importance of Bristol last year, where he keeps his trophies and how much longer he will race.
How much are you itching to end this winless streak?
Well, we've been right there. A couple of seconds, leading a lot of laps. And whether the winless streak is 30 races, five races or 100 races, you just want to win. And I don't really think about the numbers much. I think about capitalizing on opportunities. 
Most drivers, with your winless streak, we'd be asking you every week like you weren't successful, but we're asking you every week about how successful you are. Is that weird at all, that dynamic?
I basically reinvented myself over the last two years. And it's a painful process of taking a step back knowingly just to think you can take a step forward in the long term. So short-term pain with long-term gain. And I think the people that understand the sport respect that.
Does this year validate your decision to do what you did?
This year has been a big year for us with both cars being so competitive and in the playoffs and winning races with Chris' car and being in a position to win races with mine. And it's a huge validation of a big bold move to make the jump over here to RFK.
Going to Bristol, is there no better place for you than Bristol to have an elimination race?
Bristol is one of my best tracks so I, of course, always loved going there. But then you think about an elimination race in the playoffs, I think that's actually really well thought out and cool.
What did last year's Bristol race mean to you and to the organization?
Last year's Bristol race, running so well with both cars, almost winning with mine, and it was really disappointing to get the flat tire and lose the race. But then for Chris to rebound and to make it happen for us as a team to win just proved that we can do this. It gave us a lot of strength into the offseason.
You've had such a successful season. Will it make the offseason easier as far as like talking to sponsors and whether you have much turnover? I'd think all your guys are like, I'm not going to look to go anywhere else now. Is that a big difference?
Offseasons in any sport are really important. It's your chance to kind of reboot what's working and keep it going and find the small areas that you can tweak a little bit and improve. And I think we're shaping up to have a big offseason at RFK with re-signing some of our key people inside of our company and bringing in some more talent in some areas where we're not where we want to be. I'm really excited as we look into 2024.
Does it mean less busy of an offseason or more, a little more enjoyable?
Maybe a little more enjoyable, but it's more exciting because you know that you have momentum. 
You have some of those Bristol swords given to the winner. You've got to keep them away from your kids, so where do you keep them?
I don't keep trophies in my house as kind of a rule of thumb. I don't like the concept of celebrating yourself — that kind of lacks a lot of humility. I keep them in my office and kind of locked away. 
Do you have any trophies displayed in your office?
A lot of trophies in my personal office. But none in the workspace and none at home.
We're going to Bristol on the concrete. There's a lot of chatter that next year, there'll be two races on the concrete.
(Keselowski looks to the sky and crosses his fingers in a sign of hope.)
So I guess you'd be you'd be a fan if there were two races on the concrete?
There's a lot of intrigue over what's going to happen at Bristol with the spring and the fall race and things going on at the (Nashville) Fairgrounds, North Wilkesboro. But if we end up with two races on the concrete at Bristol, I don't think you'll hear many complaints.
Is that because the concrete is so great or the dirt there in the spring just kind of ran its course?
I think Bristol is an iconic track and one serving a year doesn't feel like enough.
You're in the playoffs. Are you decreasing the amount of work you're doing administratively at RFK during this time to focus?
A little. Not significantly. I've got a great team of people around me that try to help me with that burden. ... Those guys are excellent. I try to always give them their space and just check-in.
And how many more years of driving do you have left in you?
I don't know. Hopefully a lot. I've signed up to do this for a long time. But when I no longer feel like I can win …
So it can be five years or it can be 10 years or 15 years?
You don't know. Right now, the way we're running, I feel like we can win.
What To Watch For
Tire issues and steering issues thwarted drivers at Bristol last year. Goodyear is bringing a new right-side tire designed to be more durable but also allow for fall-off in a run. 
Ryan Blaney, who had a tire issue a year ago, was among the drivers who did the tire test this year and seemed happy with the results.
Whether teams have steering issues likely remains to be seen as Bristol is so unique as a high-banked short track that there really is no test for any improvements until the return. None of the drivers at the tire test in June had a steering issue.
The other thing to watch for is obviously the playoff cutoff and regular-season champion Martin Truex Jr., who enters the race seven points below the cutline.
He has just four top-10 finishes in his career at Bristol, but no one would be surprised if he has a strong run. But he likely will need a driver who is typically strong at Bristol — Kevin Harvick, Joey Logano, Christopher Bell, Chris Buescher — to have an off-day or an issue.
Thinking Out Loud
NASCAR changed rules for road courses this year to not have a caution at the end of the stage. The hope was that races would play out naturally with different strategies.
But they didn't. Teams all had mostly the same strategy based on the stage lengths, and Indianapolis and Watkins Glen had lengthy green-flag runs. So NASCAR has decided for the final road-course race of the year — Charlotte in a few weeks — that it will go back to having cautions at the end of the stages.
The change will certainly add drama to an elimination race. And it avoids confusion as far as rules changing week to week. 
But it does create a less natural flow of a race that seems more pertinent when it comes to road courses than ovals. And it certainly can be argued that the Next Gen car is struggling on road courses to the point that if the drivers had more ability to pass, maybe the strategies would be different without stage cautions.
There isn't going to be a change in the car this year, so this is probably a good move. But if NASCAR can get the car racing better on road courses, it shouldn't be afraid to try again with eliminating stage cautions. Or it could have a policy that if there is no natural caution during a stage, then the caution comes out at the end of the stage, which would bunch up the field after a long green-flag run but wouldn't add a caution to a race that possibly was littered with them.                                             
Social Spotlight
They Said It
"I can't imagine about being this unlucky." —Martin Truex Jr., who was the regular-season champion but is in danger of getting knocked out in the first round of the playoffs
Bob Pockrass covers NASCAR for FOX Sports. He has spent decades covering motorsports, including the past 30 Daytona 500s, with stints at ESPN, Sporting News, NASCAR Scene magazine and The (Daytona Beach) News-Journal. Follow him on Twitter @bobpockrass, and sign up for the FOX Sports NASCAR Newsletter with Bob Pockrass.
FOLLOW
Follow your favorites to personalize your FOX Sports experience
---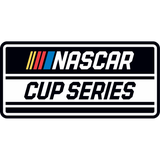 Get more from NASCAR Cup Series
Follow your favorites to get information about games, news and more
---