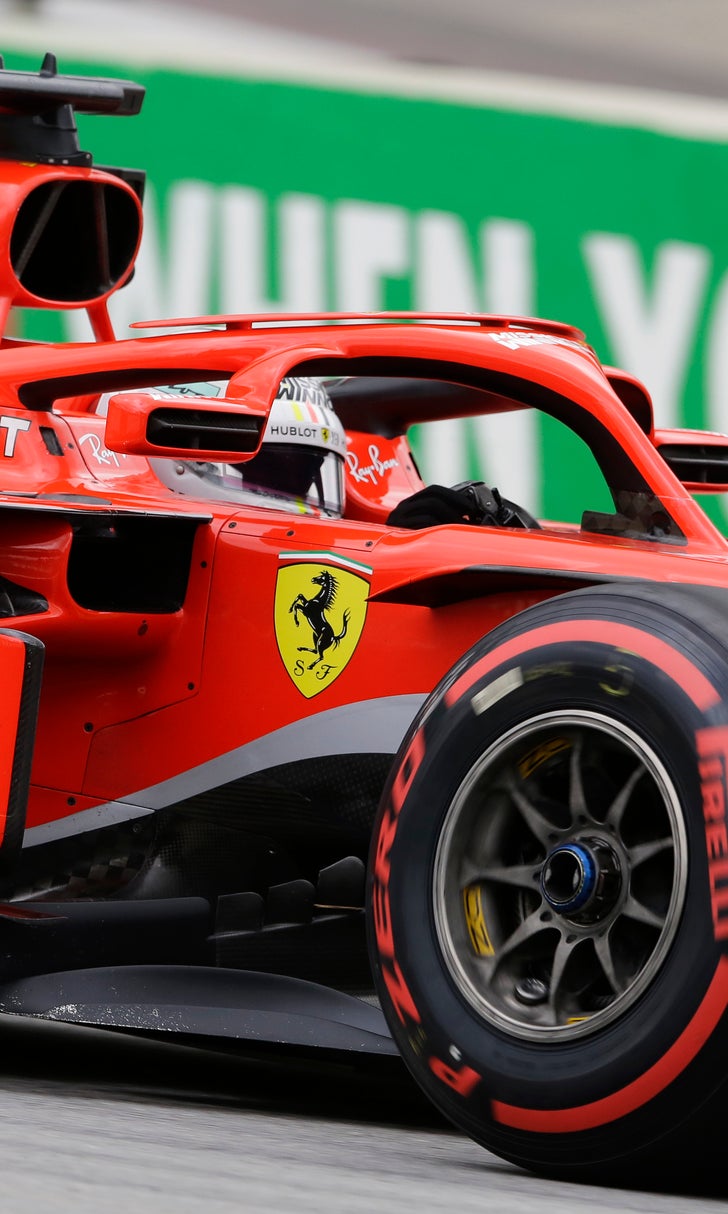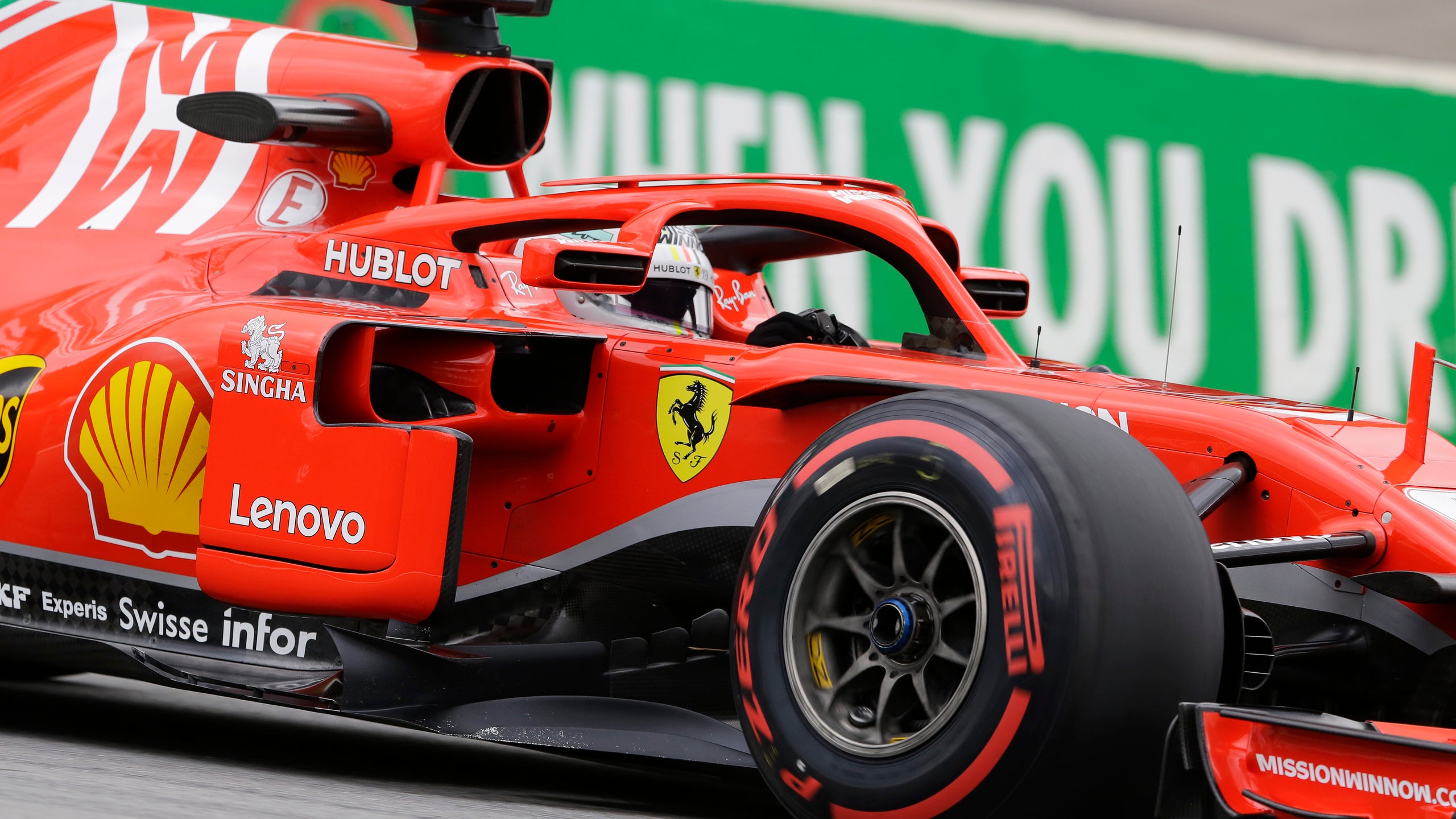 Vettel ahead of Hamilton in final practice at Brazilian GP
November 10, 2018
SAO PAULO (AP) — Lewis Hamilton said this week his hunger for more Formula One glory will not stop at his fifth world championship. He's proving it at the Brazilian Grand Prix.
The Mercedes driver clocked the lap record at Interlagos in qualifying to earn pole position for the 10th time in 20 races this year. His performance boosts his team's chances of beating Ferrari for the constructors' championship, too.
Hamilton achieved his 82nd pole position in a record 1 minute, 7.281 seconds, edging Ferrari's Sebastian Vettel by 0.093 seconds.
Valtteri Bottas of Mercedes was third, only 0.160 seconds behind his teammate, and his countryman Kimi Raikkonen of Ferrari was fourth.
Mercedes leads Ferrari in the constructors' championship by 55 points. Hamilton's pole was the 100th for the team.
The Brazilian race is the penultimate GP of the season, with Abu Dhabi closing it on Nov. 25.
After confirming his pole position, Hamilton celebrated with local fans by punching the air and showing off the back of his helmet. It has the same colors as the one used by his boyhood hero and three-time world champion Ayrton Senna.
"I'm really happy to be in Brazil," a relaxed Hamilton said. "I appreciate the love I get here."
Stands at Interlagos are expected to be filled on Sunday, mostly cheering for Hamilton, as there will be no Brazilian driver on the grid for the first time since 1970.
Vettel, who led the last practice on Saturday, did not sound frustrated after losing the pole for the race he won last year.
"It was good fun," the four-time world champion said. "It was very close (to get the pole) but just a bit too much."
But he was later reprimanded and fined 25,000 euros ($28,300) for damaging the scales in a weighbridge incident during qualifying.
Vettel did not comment after the sanction.
Another incident that didn't cause any punishments involved Hamilton and Williams' Sergey Sirotkin, whom the world champion accused of being "disrespectful" by passing him on an out-lap. The two almost crashed at Interlagos as Hamilton was slowing his car. Sirotkin managed to avoid the Mercedes car by very little.
Red Bull's Max Verstappen, who won the Mexican GP two weeks ago, was fifth, and teammate Daniel Ricciardo sixth.
Ricciardo, however, will start five positions behind because of a penalty after his team had to replace his turbocharger for the sixth time this season. The Australian driver, who was on pole in Mexico, also started from the back in Italy and Russia because of penalties.
Fernando Alonso, who won both of his world championships in Brazil and will retire at the end of the season, qualified 18th.
---
---