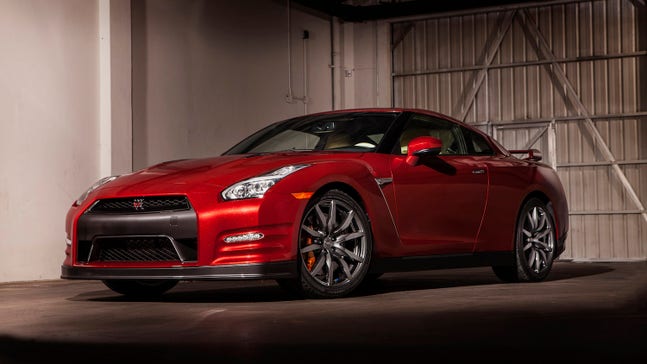 Test drive: Nissan GT-R, proof we're in a golden age of sports cars
Published
May. 7, 2015 3:07 p.m. ET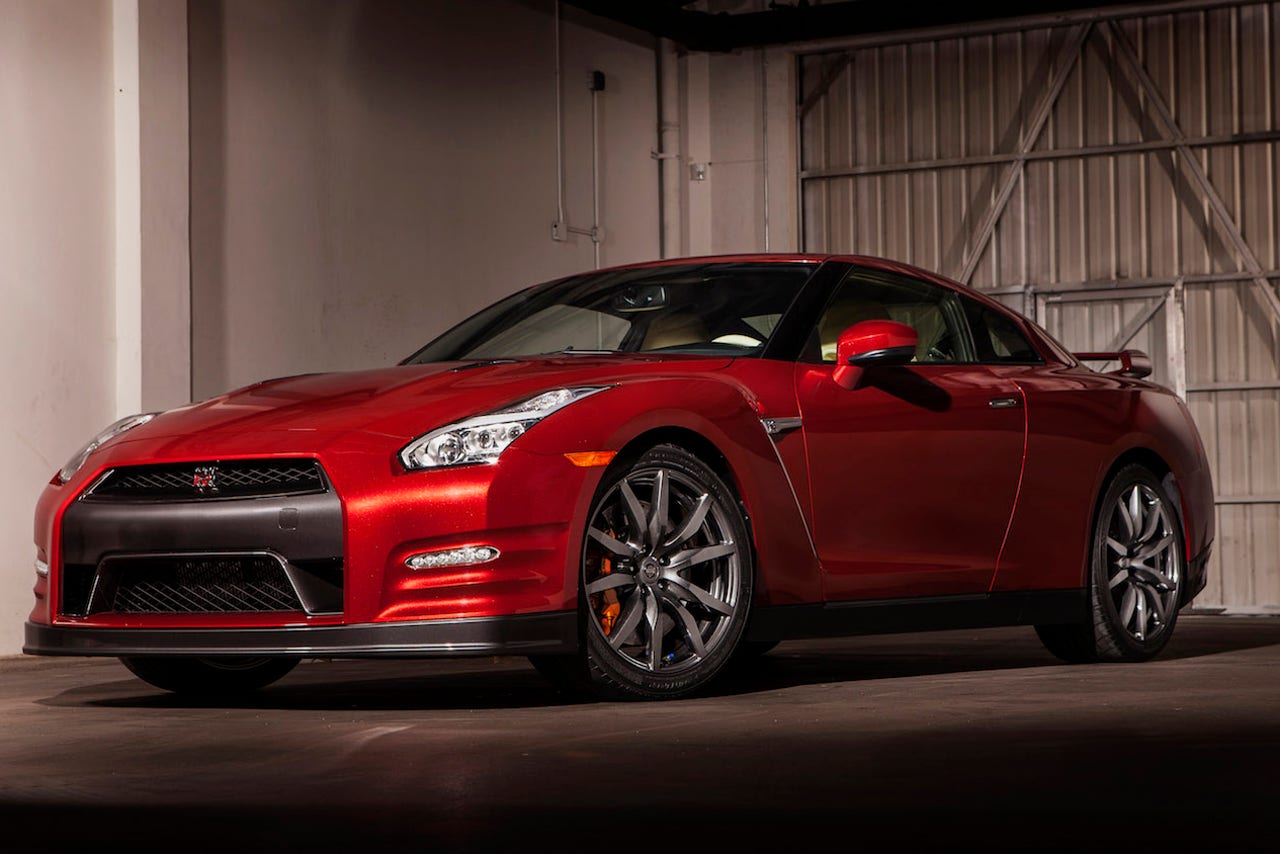 If you love sports cars, there's never been a better time to be alive.
Yeah, old farts like me can wax rhapsodic about the sports cars of our youths — the XKEs, the TR-6s, the 240zs — but the truth is, what's available today is light years ahead of what we cut our teeth on, in terms of performance, power, comfort and safety.
Right now, there are some truly amazing sports cars available that are a blast to drive: The F-Type Jaguar, C7 Corvette Stingray and the latest iteration of the Porsche 911 come readily to mind. In this class, one car that merits serious consideration is the Nissan GT-R, which uses a unique blend of twin-turbo V-6 power and all-wheel drive to produce a sublime and exhilarating driving experience.
In a straight line, the GT-R hauls asphalt, thanks to its 545-horsepower V-6 engine, which features twin turbochargers and a stump-pulling 463 foot-pounds of torque. According to Nissan "each engine is hand-assembled from beginning to end in a special clean room by specially trained technicians, a process similar to racing powerplant construction. An aluminum plate is added to the front of each engine showing the name of the 'Takumi' engine craftsman."
Whatever the effort, the result is an exceptionally fast car. Accelerating from a standing start to 60 miles per hour takes about 3 seconds flat, with the quarter-mile passing in roughly 11.4 seconds at about 125 mph. Those are need-for-speed, fast-and-furious numbers. Hammer the accelerator at most any RPM, and the GT-R responds like a thoroughbred, pushing you back in the seat as you work the six-speed automatic gearbox through the steering wheel-mounted paddle shifters.
Of course, straight-line speed is only part of the equation. Sure, hitting triple-digit speeds will make you giggle like a schoolboy – or girl – but pure acceleration doesn't mean squat if you don't have the handling and braking to match.
Rest assured, the GT-R handles and brakes every bit as well as it goes in a straight line. That's thanks to what Nissan calls its "exclusive Premium Midship platform, which enables the use of the unique independent rear transaxle ATTESA E-TS all-wheel drive system. This system places the transmission, transfer case and final drive at the rear of the vehicle, optimizing weight distribution and maximizing handling capability."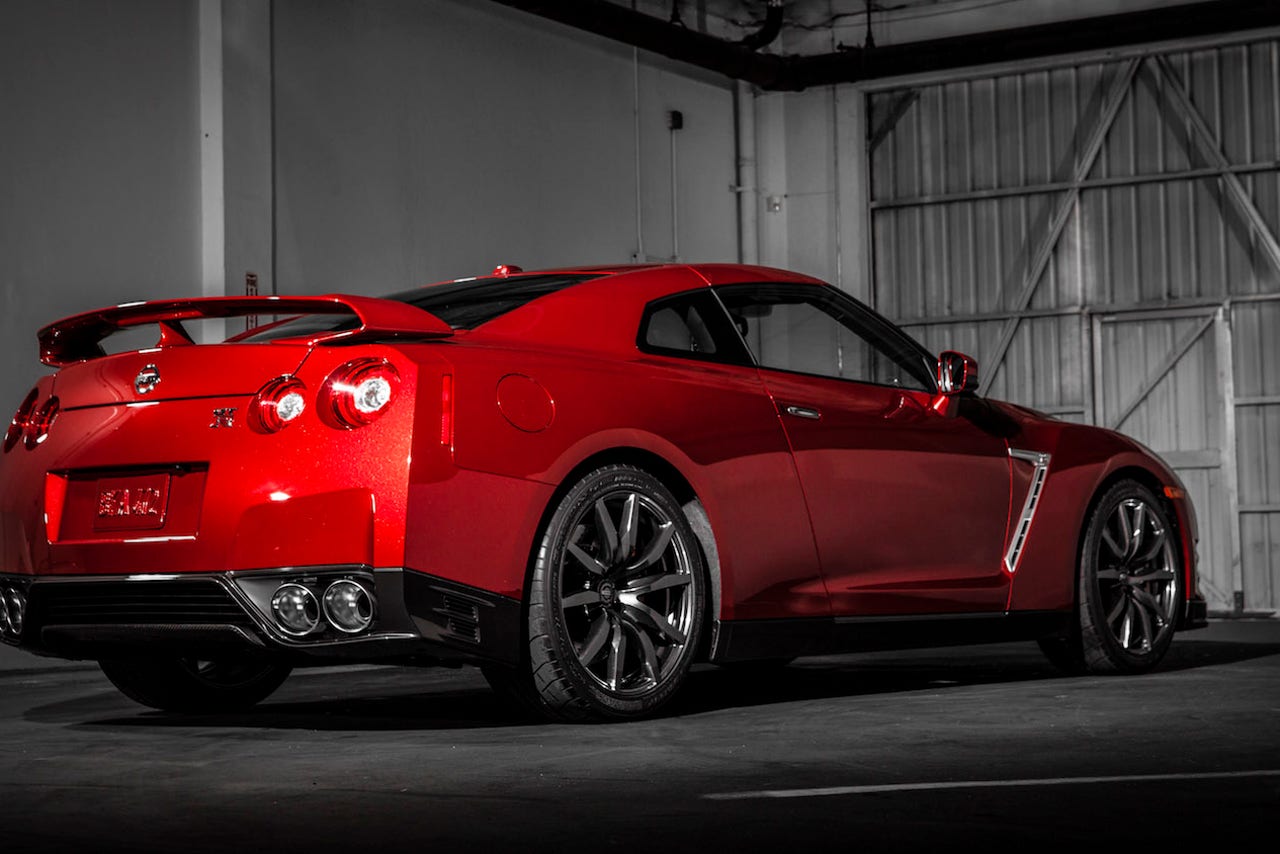 The 2015 Nissan GT-R has performance capabilities that are nearly race-car like, yet it's completely tractable and comfortable in every day driving. 
To that end, the GT-R achieves a near-perfect weight balance, with 53 percent of its weight in the front half of the car and 47 percent in the rear.
To help handling, "every 2015 GT-R features a special Bilstein DampTronic driver adjustable shock absorber system that utilizes multiple vehicle information systems to provide appropriate damping forces and high level of control for a variety of driving situations. The DampTronic system features three driver selectable settings - Normal; Comfort, for maximum suspension compliance; or R … Total vehicle adjustability is provided by set-up switches located in the center of the instrument panel, enabling the driver to adjust transmission, shock absorbers and the Vehicle Dynamic Control (VDC-R) among three settings – Normal, Special or R."
Without question, the high-tech suspension components and controls give the driver a lot of flexibility to opt for aggressive or more relaxed settings depending on the type of driving and road surface at any given moment.
Brakes are upgraded for 2015. According to Nissan, "braking calibration has been retuned for firmer, more linear response at everyday speeds, making smooth braking more intuitive - generating a sense of greater confidence, particularly in wet conditions. Stopping power is provided by Brembo monoblock six-piston front- and four-piston rear calipers with 15.35-inch front and 15.0-inch rear Brembo full-floating, cross-drilled two-piece rotors and low-steel, high-stiffness brake pads that minimize fade and provide intense stopping performance."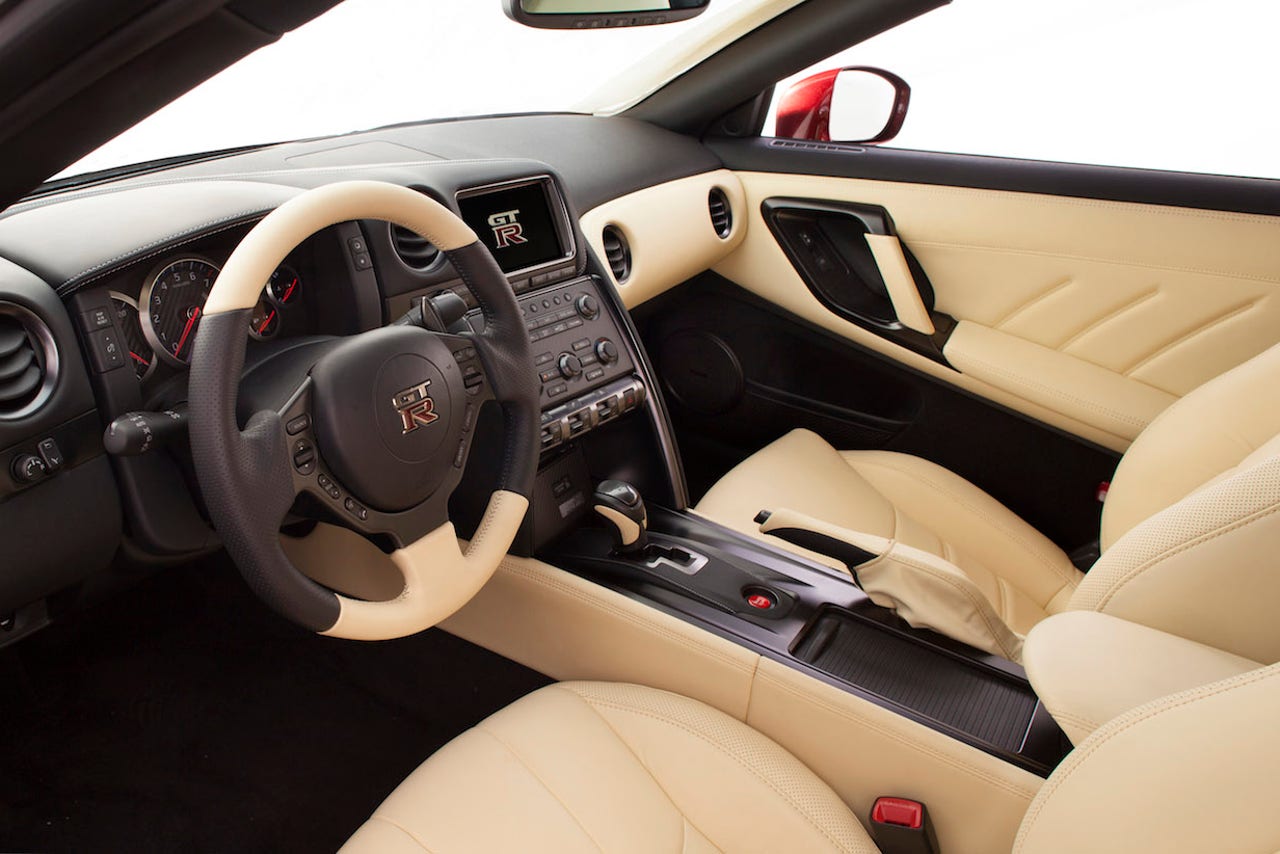 The cockpit of the GT-R is very accommodating — much more so than most of its competition, frankly.
In terms of styling, the GT-R is unique and distinctive, which is good. It's not the pure sex machine that a Ferrari or Lamborghini is, but it's purposeful and muscular. I like the fact that although the rear taillights remind me of a C5 or C6 Corvette, you will not confuse the Nissan for any other model of sports car.
The best part of the GT-R, though, might be its interior. As a guy who is no longer very young and never was very small, I found the cockpit of the GT-R very accommodating — much more so than most of its competition, frankly. This is a world-class sports car that you don't have to be a jockey or a contortionist to enjoy.  
And that's what makes the 2015 Nissan GT-R so attractive: It has performance capabilities that are nearly race-car like, yet it's completely tractable and comfortable in every day driving. That makes it a winner in my book.
NISSAN GT-R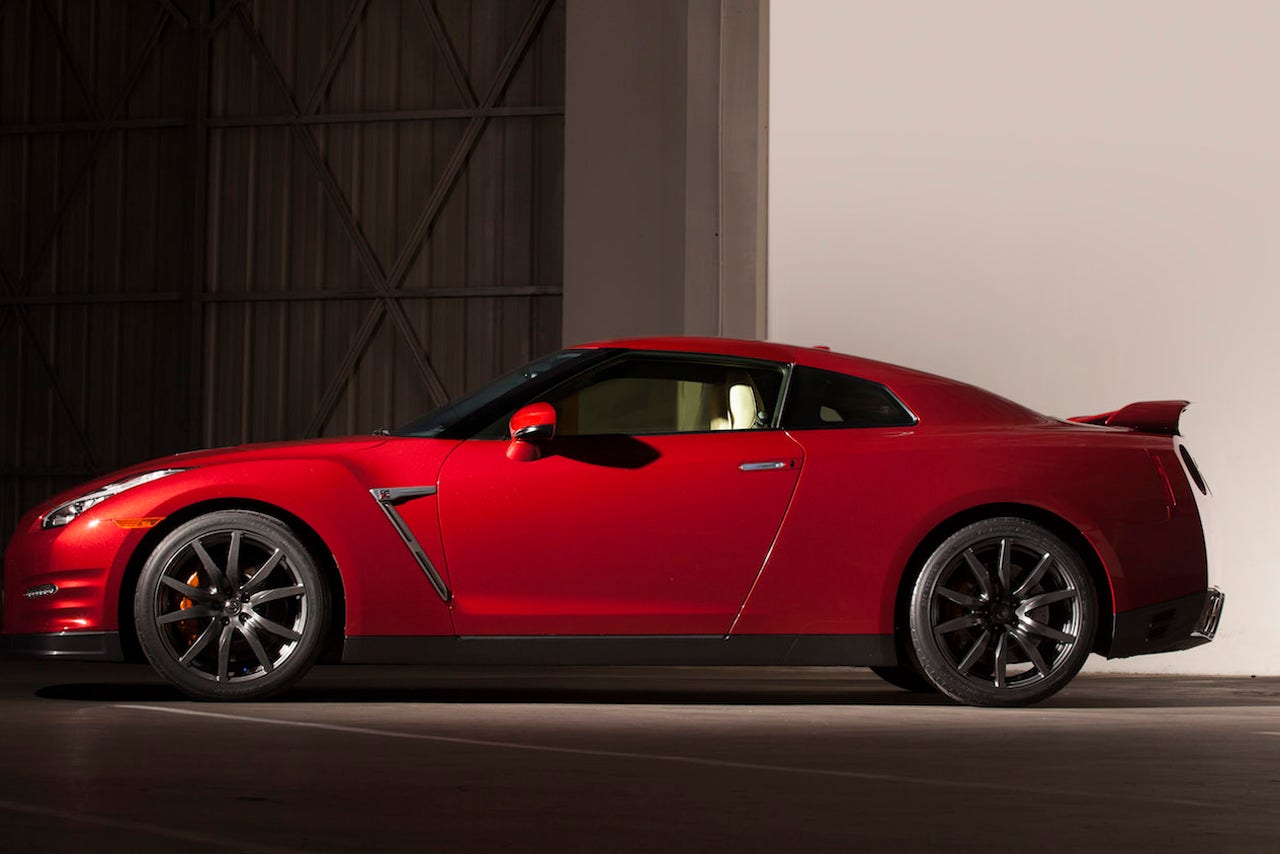 ---