IndyCar Series
IndyCar Series
Stefan Wilson back for second Indy 500 run
Published
Dec. 14, 2016 8:45 a.m. ET

Stefan Wilson has booked a return ticket to the Indy 500.
The 27-year-old Briton made his Indy debut with KV Racing in May during the Centennial 500, and did so with a heavy heart following the loss of his older brother Justin in 2015. Through his Indy 500 debut, Wilson was able to promote organ donation – a cause championed by Justin – through a sponsorship and promotional program with the Indiana Donor Network (along with other sponsors), and based on their positive response to the experience, Wilson has been given the green light for another run in 2017.
"Everyone we talked to is really keen to put the program back together for 2017," Wilson told RACER. "We had some really great meetings last week with the Indiana Donor Network and they want to see the partnership continue. And that is pretty much what everyone, all of the partners who helped me in May, have said. So now it is a case of finalizing everything and finding a team to partner with."
Wilson was a model of clean and consistent driving throughout his rookie appearance at Indy in the third KV Chevy entry. If there was a negative to the event for the former Indy Lights race winner, it was the lack of competitiveness found in the team's additional Indy 500 programs. Team leader Sebastien Bourdais was able to recover from a 19th starting position to finish ninth, but outside of the Frenchman's full-time effort, the cars for Matthew Brabham (started 26th, finished 22nd) and Wilson (started 30th, finished 26th) were missing pace for the entire event.
-- Rahal signs Servia for Indianapolis 500, maybe more
Heading into the 2017 event, Wilson and his sponsors will be on the lookout for an Indy-only program that packs more of a punch. Schmidt Peterson Motorsports, Dale Coyne Racing, and Ed Carpenter Racing are thought to be among the teams atop his list.
"We did a solid job, and I was really happy with the way the car was set up on race day, but I just we were lacking some speed," he said. "Some of that speed comes from development of the chassis, the body fit, and all of the other stuff that make a big difference in finding those last couple of miles per hour.
"Indy was such a huge learning experience for me – we were on speed pretty much all month, and I think it was 'mission accomplished.' No dramas, and it put me in a good position to go back and improve on everything."
Wilson says he established a great rapport with Zack Eakin, his month of May engineer, and left the event wanting to return and put his newfound experience to use.
"At the end of the month, I looked back on how far we have really come, and a lot of that actually comes from the working dynamic with the engineer," Wilson said. "Working with Zach, he was really awesome, and we clicked really well together and had a good chemistry.
"The moment the checkered flag dropped on the 500, it was funny how quickly my mind transitioned to next May; I was already thinking, 'I have to get back here and do this again.' You gain all of that experience in that month and it seems such a waste to not be able to capitalize on that and use it again. It makes me feel so fortunate to have sponsors that want to go again."
The next step in the process for Wilson is to find the best home for Indy 2017.
"Indy is definitely a tricky place and the teams are all so good, so it really comes down to chemistry," he said. "For my first 500, I did a pretty good job of keeping out of trouble and not making any mistakes, but I wanted more and I know I'm capable of a lot more and that's why we're going back.
"Picking the right team to work with is so important, and that's what I'll be working on until it's done. I'm really excited to have another opportunity, because there's a lot more to come from me at Indy."
Article originally on RACER.com
---
---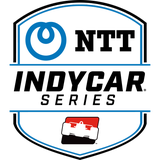 Get more from IndyCar Series
Follow your favorites to get information about games, news and more
---