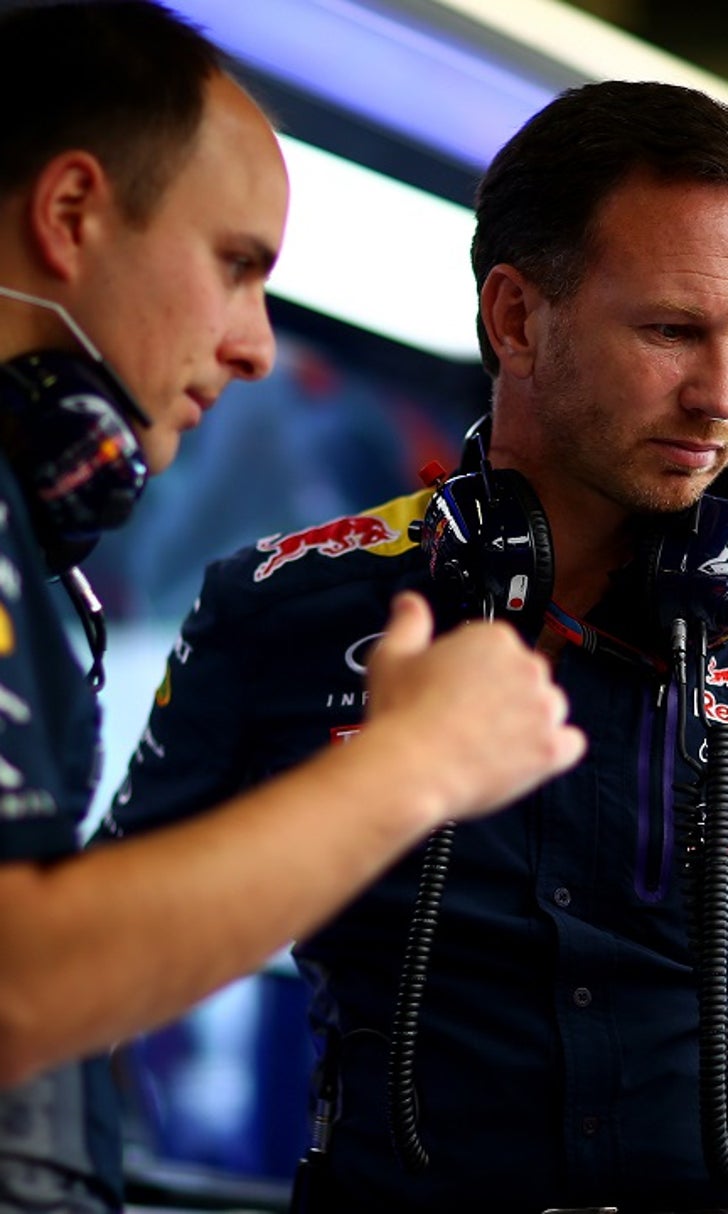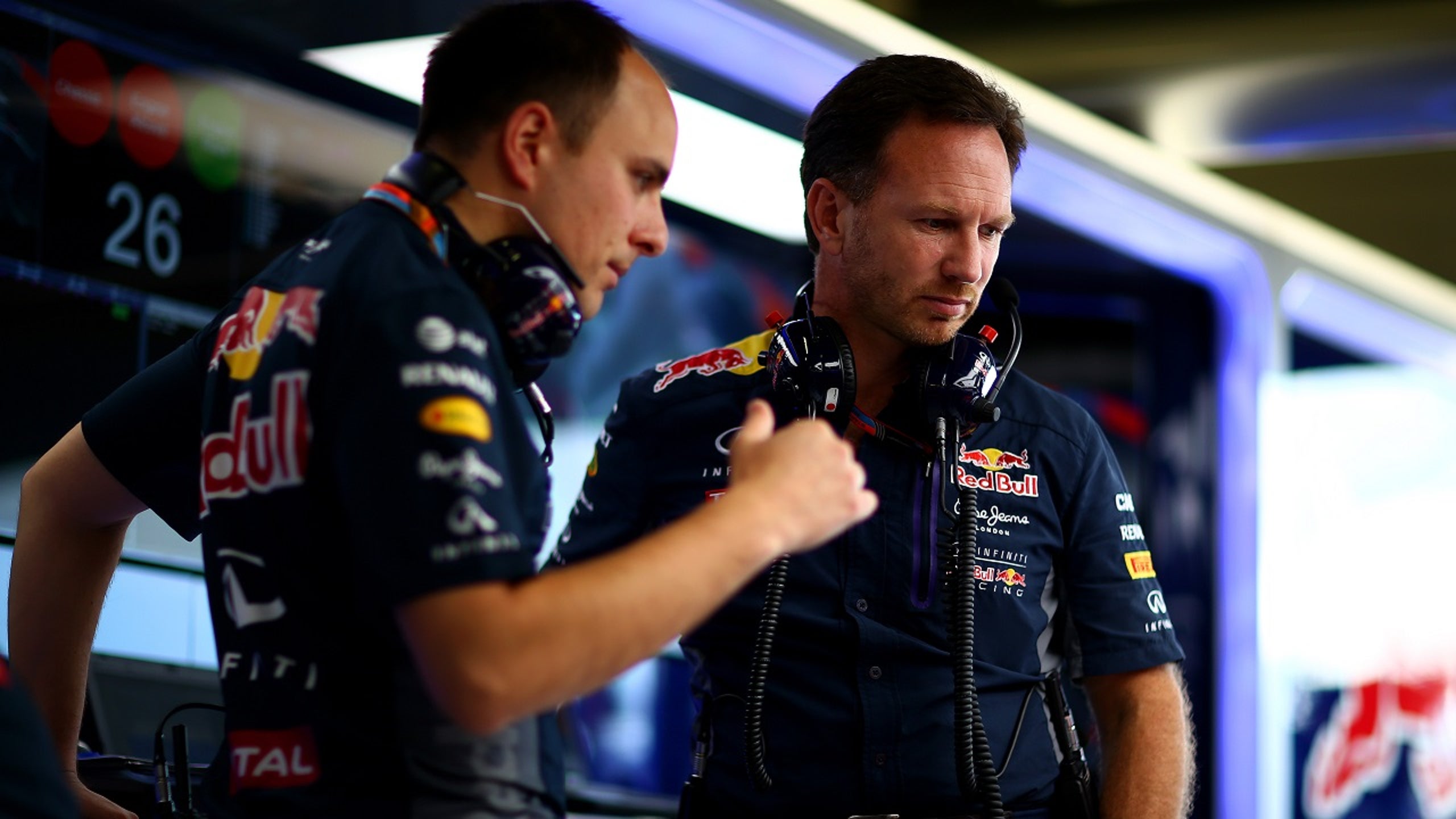 Signs of progress at Red Bull, but team boss Horner remains cautious
BY Adam Cooper • July 27, 2015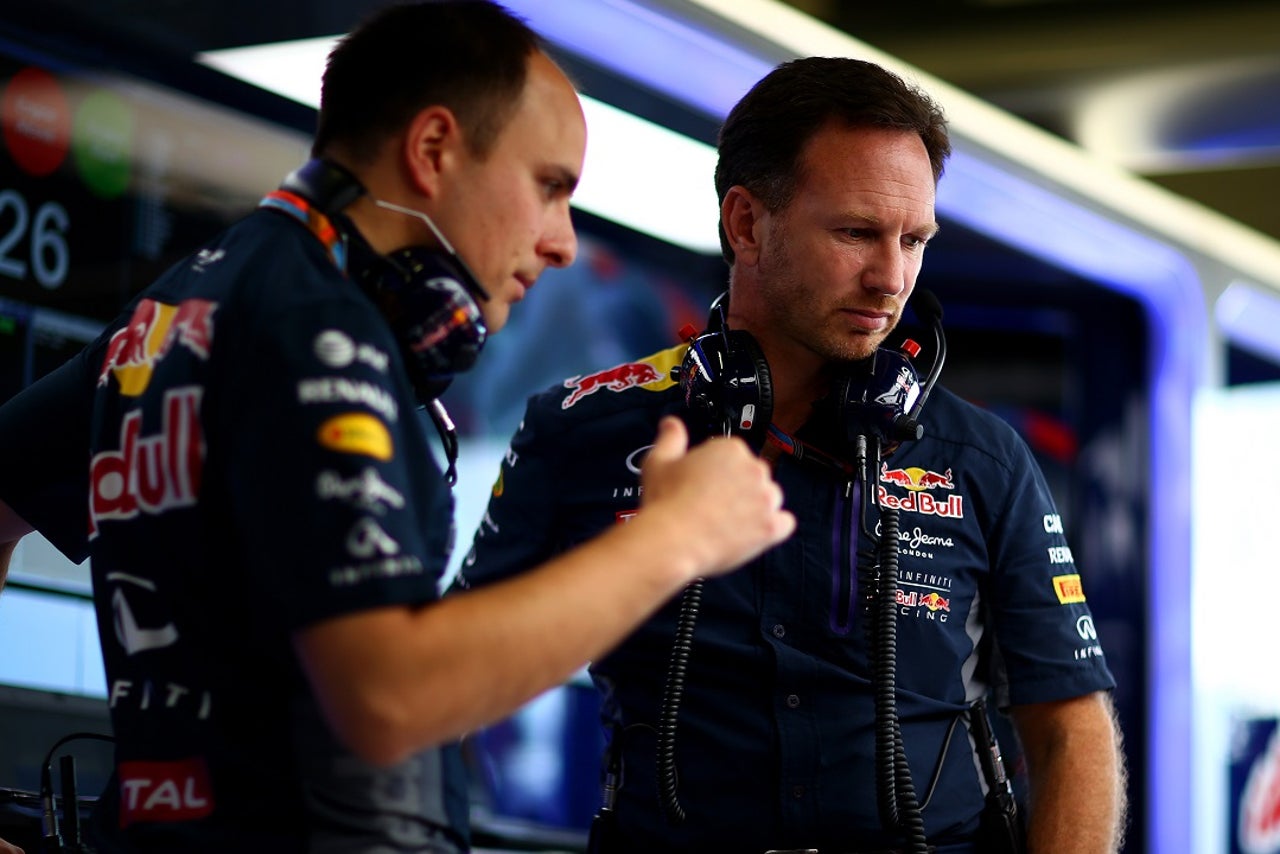 Hungary saw a huge turnaround in fortunes for Red Bull Racing as Dany Kvyat and Daniel Ricciardo finished second and third, but team boss Christian Horner is under no illusions as the track disguised the lack of performance from the Renault engine.
"We knew that this track would play to some of our strengths," said Horner. "And it is great that we managed to capitalize on that with a double podium, with Dany Kvyat's first podium, Daniel Ricciardo's first podium of the year. It was great team performance and I think that this type of circuit with lack of dependency on straightline speed has played to our strengths."
Ricciardo could have been in with a shout of victory had he not made contact with Nico Rosberg with seven laps to go, which required a new wing. Unlike the Mercedes driver and leader Sebastian Vettel, Ricciardo was on the softer tire.
"It felt a little bit like deja vu from last year, we strategically made the call at the first stop to put the hard tire on. We felt our only possibilities would be in the later part of the race if there were a safety car and sure enough we had that set of tires left, the safety car came out and it teed it up beautifully.
"The surprising thing for us was that Rosberg went on to the hard tire and Lewis had to take the hard tire and Kimi had an issue, so Daniel made his way past Kimi fairly easily and managed to find his way past Lewis.
"There was quite a big contact, which damaged the car quite significantly. But despite that he was able to close in on the leading pair and he was always going to have a go, and obviously got a run up the inside, got in a bit too deep and Nico came across his bows on the exit - it looked like a racing incident. It is a shame without that, if he had managed to get pass Nico it would have set up an interesting finish with Seb (Sebastian Vettel)."
Horner says he's not yet worrying about the upcoming power circuits.
"I think we are going to live in the moment for now, and think about Spa after the break - particularly Monza. They are going to be much more challenging than here. Singapore is probably our next opportunity to shine. We will keep pushing, keep developing the car, you never know it could be wet in Spa and you have to be in a position when those days where it doesn't quite go right for others.
"The aero boys have made some improvements around the front of the car, mechanically there has been a bit of an improvement as well. The penalty of the regulation changes over the winter did hurt us with the front end of the car but we have now recovered that. I think the last two or three races have been positive on the chassis side."
Meanwhile, Horner said the race was good for the sport: "F1 put on a great show today. There are talk of changes to the circuit, but don't. It produces good races here, I think F1 races like that, when you get a variable factor and slightly different tire strategies, it brought the race alive today."
---
---