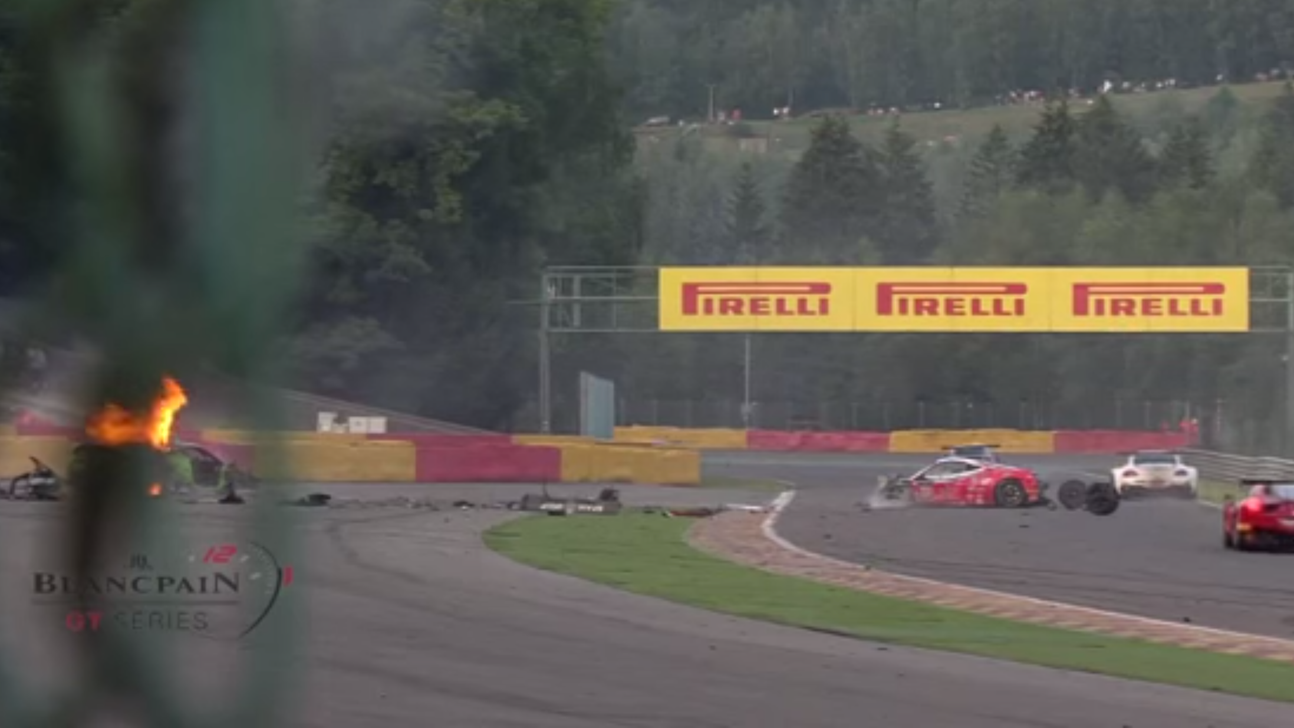 Marcus Mahy undergoes successful neck surgery following Spa 24 Hours crash (VIDEO)
Updated
Mar. 5, 2020 1:48 a.m. ET

An ugly start to the 2014 Spa 24 Hours was capped off by a two-car crash entering the fifth hour of the event.
In an incident that has yet to appear on camera, Vadim Kogay's Rinaldi Ferrari 458 and Marcus Mahy's Kessel Racing Ferrari 458 had a coming together that left Kogay's car aflame and Mahy's stranded in the middle of the racetrack.
The Safety Car was brought out and the race was eventually red-flagged as Mahy was airlifted to the CHU hospital in Liege, where he currently remains in intensive care.
A statement was released later during the race saying that Mahy was "conscious, reacting to impulses, and able to move his limbs."
AutoSport reports that the 53-year-old underwent successful neck surgery Monday and, according to a statement released by the SRO Motorsports Group, he "continues to make good progress."
---