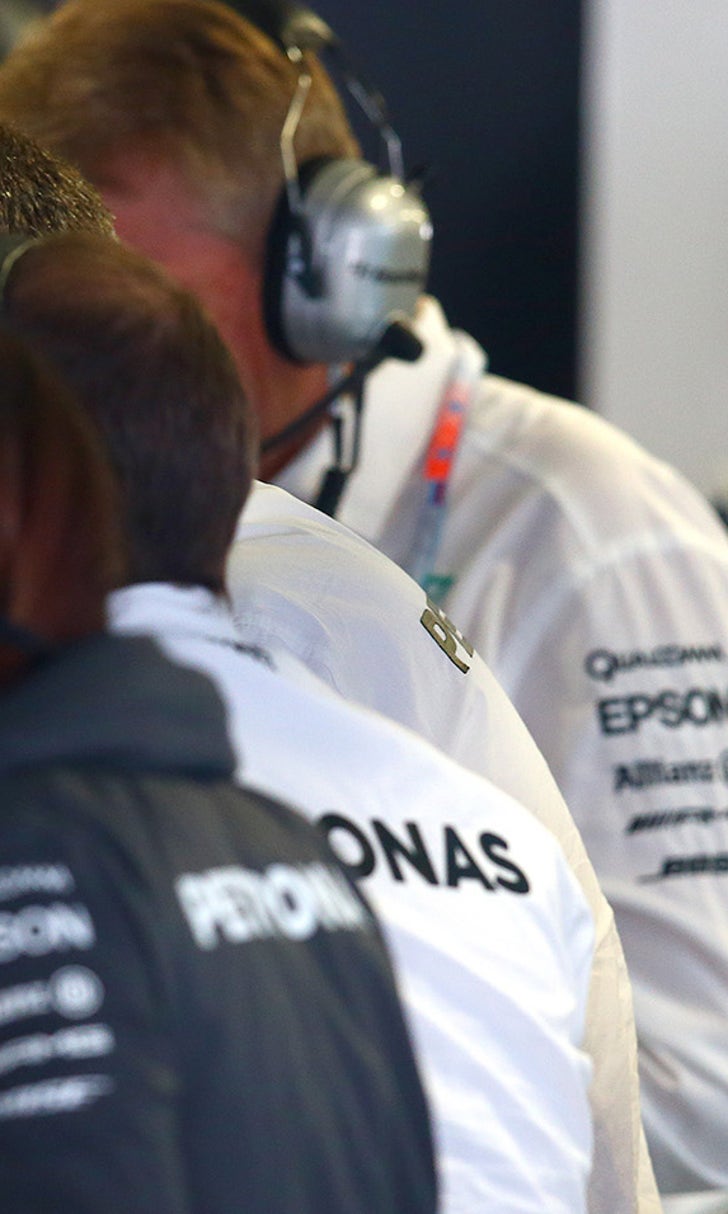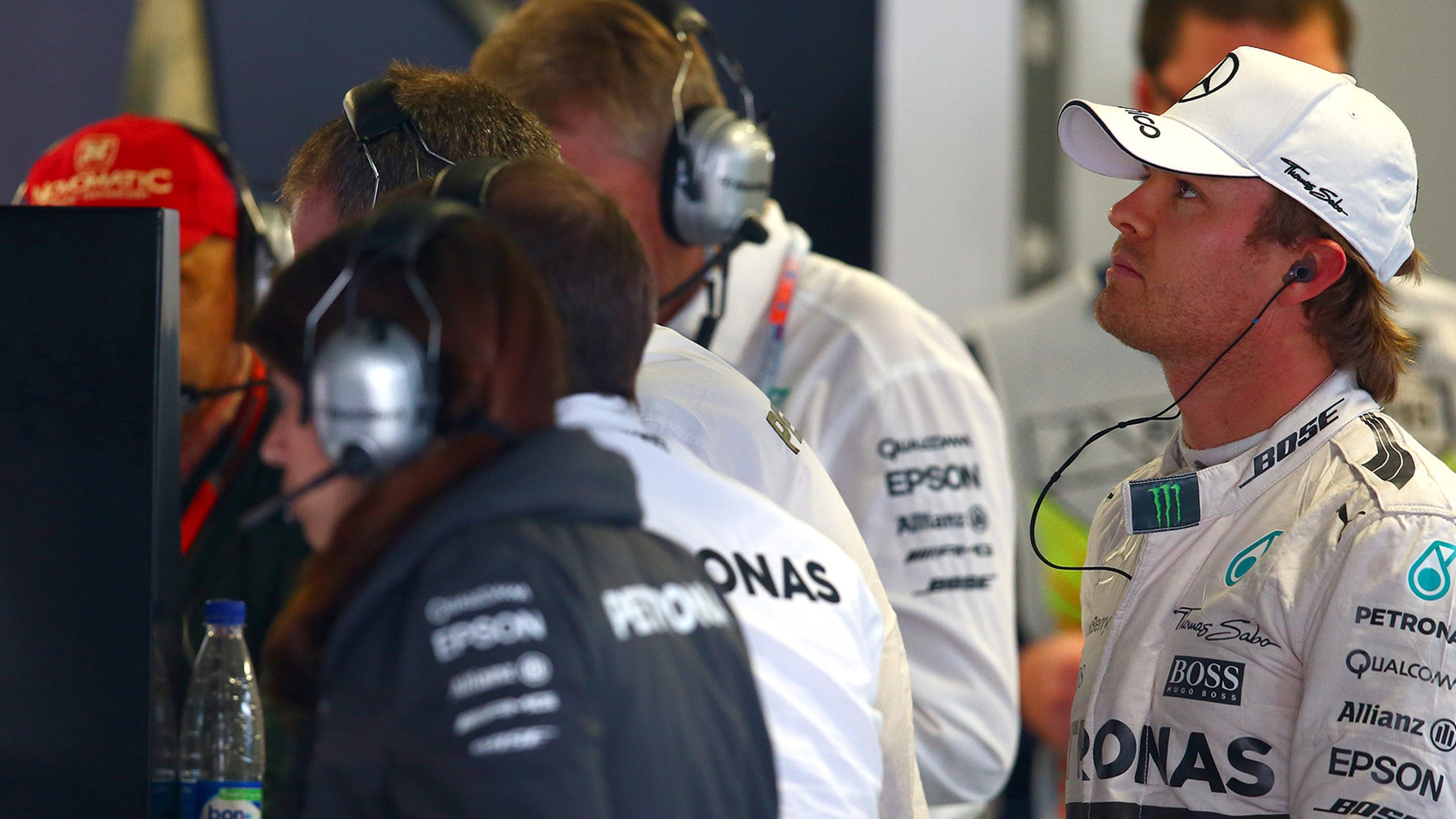 F1: Rosberg admits sticking throttle was safety concern
BY Adam Cooper • October 11, 2015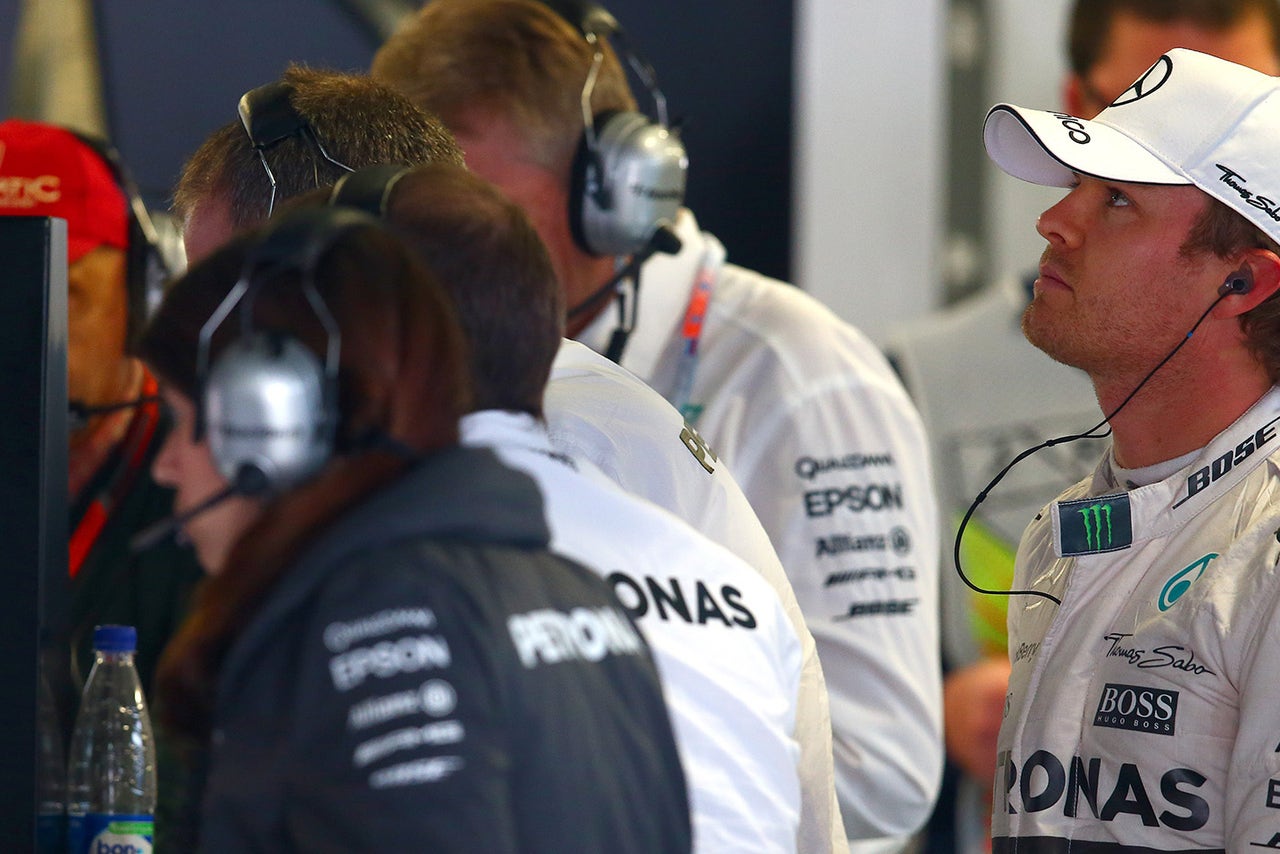 Nico Rosberg admitted he had safety concerns when he started experiencing throttle pedal problems early in the Russian Grand Prix.
The German driver asked his team what would happen if the pedal stuck open. But, shortly afterwards, the issue forced him to pit and retire, which all but ended his title hopes.
"That was concerning," Rosberg said. "A throttle [problem] is never a nice thing, especially when it was sticking.
"So, I was definitely concerned, that's why I asked the team what should I do if the throttle sticks. I am full on the brakes."
His team quickly reassured Rosberg.
"They said there was an automatic fail safe on the car, which removes the throttle in that case when it sees a big overlap, brake and throttle – it will cut the throttle," said Rosberg. "So that was reassuring at that point.
"I had a throttle stick once in Monaco in a similar way actually, in a Williams in 2006. It brought back some memories of that a little bit."
The mechanical issue is something Rosberg had to deal from the start of the race.
 "The change happened during the safety car already, so right after the start actually, and from then on I couldn't come off throttle," Rosberg said. "I was doing all the corners with throttle on, and then eventually it the throttle on was so much that I couldn't get around the corners anymore.
"I was trying to take my leg off the pedal, but then the knee would come up and I couldn't steer anymore, so it was different problems."
Rosberg said that recent reliability problems at Mercedes have been frustrating.
"It is a strange one, this year it looked like we were looking so good on reliability," Rosberg said. "Then to still have quite a few issues, it is surprising and it has gone worse and worse now through the season, especially in the last couple of months.
"We had loads more issues and race stoppers and things like that. We must look into that again, and continue to improve that area. It seems we haven't made as big steps as we thought."
Rosberg conceded that his title chances are getting slimmer.
"You have to be realistic now," Rosberg said.
"It is a lot of points. It doesn't change my approach. I am still pushing to the maximum, and committed, and going for it mentally. So, it doesn't really change much." 
---
---