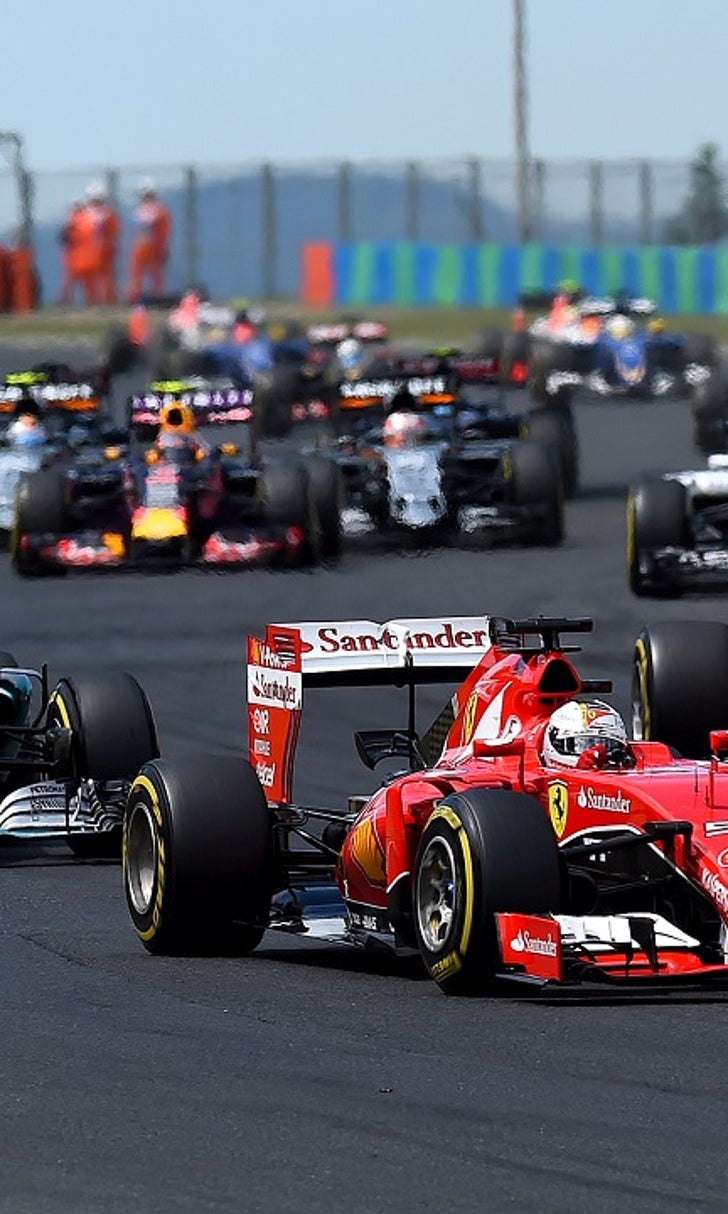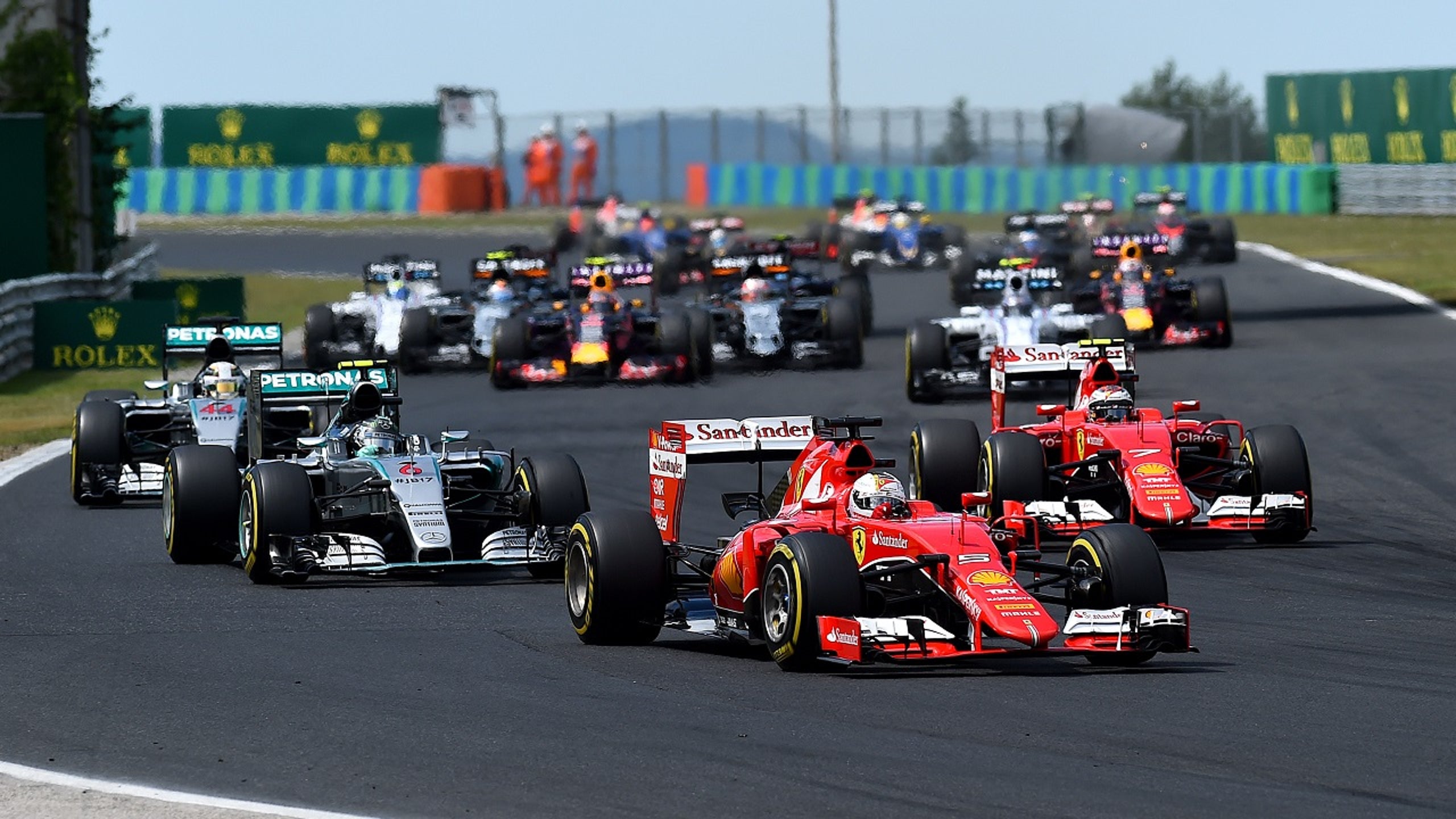 Ecclestone: F1 lucky to have 'incredible' Hungarian GP
BY Adam Cooper • July 29, 2015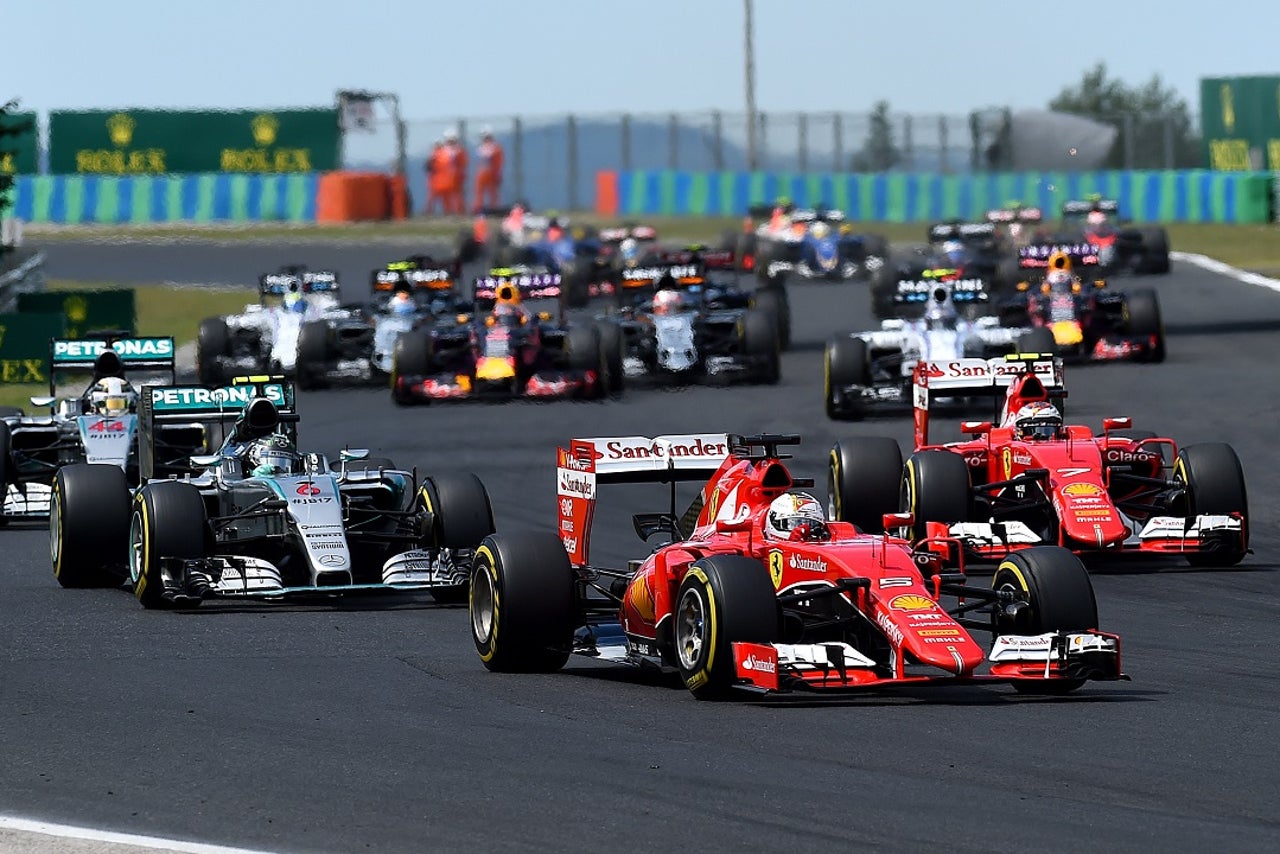 Bernie Ecclestone says F1 "got lucky" in Hungary as the sport provided a great show and a popular result on the weekend when Jules Bianchi was remembered.
The race followed another entertaining event at Silverstone, and added further fuel to the ongoing debate on the move towards rules changes to improve the show.
"Unbelievable, an incredible race," Ecclestone told FOXSports.com. "Do you think if we changed the rules it would be better? What do you think happened today that made the racing good?"
When suggested it was the circumstances, and in particular the start - something that has co-incidentally been addressed by rule changes that could create unpredictable first laps from Spa onwards - Ecclestone smiled.
"Well done. I'm just saying... The circumstances. These things happen. It was a very good race, the crowd was good, the Bianchi family was here. It seemed to work alright. We got lucky."
Ecclestone agreed that the sport has had good and bad races since it started.
"We don't have enough good ones. What was good, and it's the funniest thing, I spoke to one of the guys on the Mercedes board, and said, 'Can you see if you can not win this race, and make it a bit more exciting?' They did a good job."
The Bianchi family was flown from Nice to Budapest in a plane provided by Ecclestone. Regarding the invitation, he said: "I thought they should be here. I said if you fall off a horse you want to get back on again, you don't want to stop riding horses. I said to his father, you like F1."
---
---