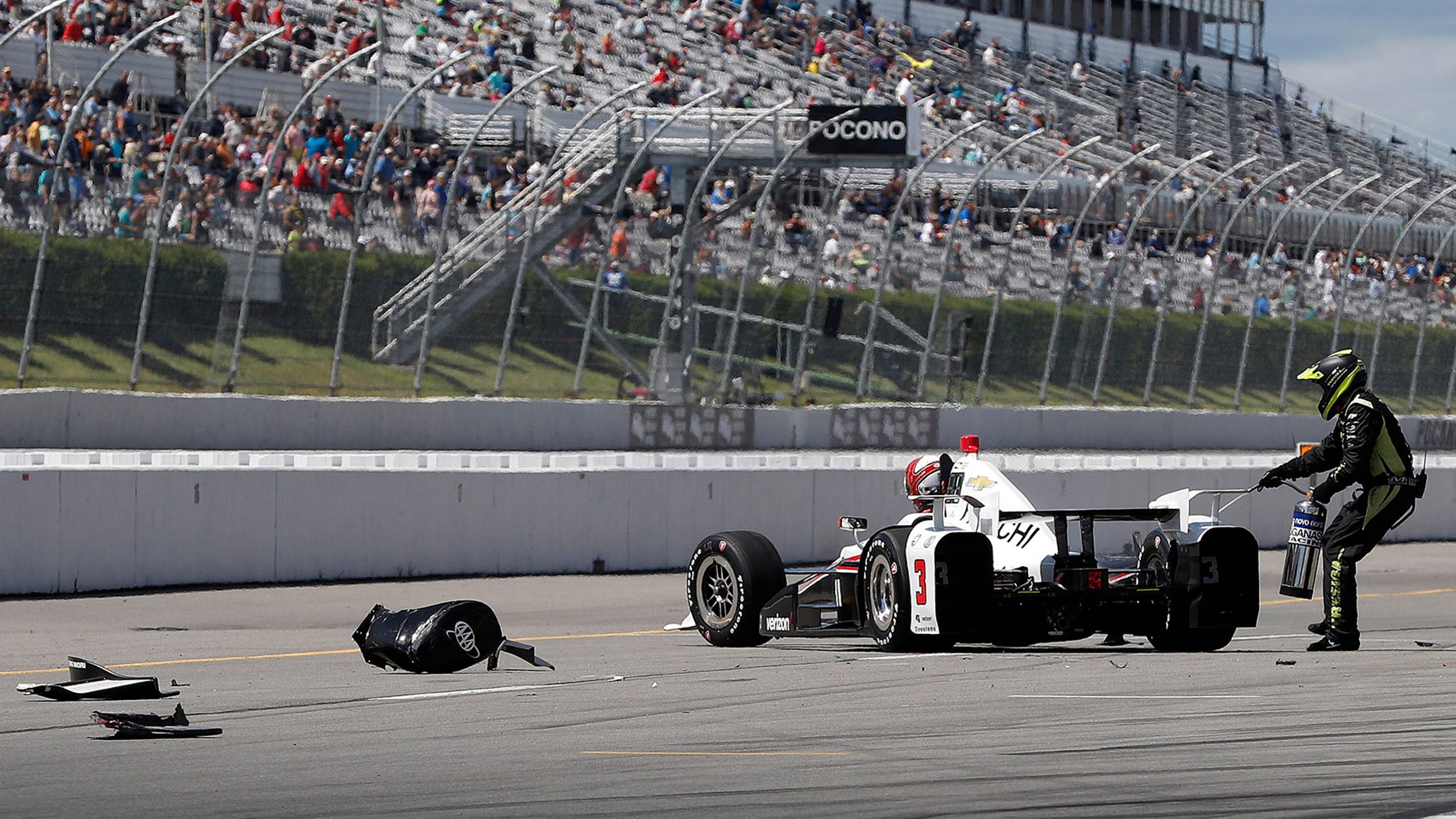 Car flies on pit road during IndyCar race at Pocono
BY foxsports • August 22, 2016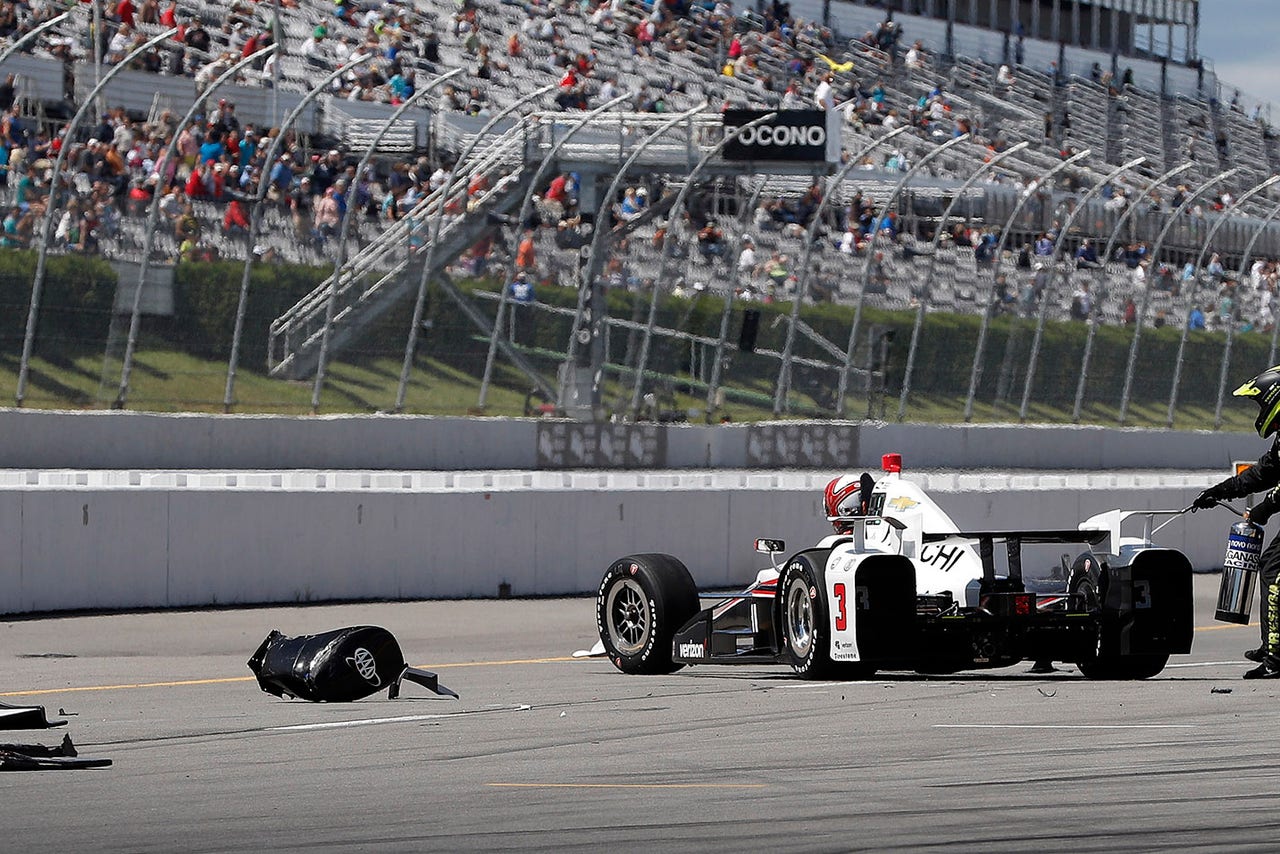 A scary crash took place on pit road during the second round of pit stops at the ABC Supply 500 at Pocono Raceway in Long Pond, Pa., on Monday.
Alexander Rossi had just come out of his pit stall when he made contact with Charlie Kimball, who was making his way into his stall. The impact launched Rossi's Honda up into the air, and his car passed over on top of Helio Castroneves' Team Penske machine.
Fortunately, nobody was injured in the incident.
"I was still in the slow lane, and Kimball was coming out of the fast lane and into his box," Rossi told NBCSN. "It's very unfortunate… I was concerned about Helio but otherwise I'm alright."
Kimball returned to the track while Castronves and Rossi's cars were unable to continue. Had Rossi been able to return to the race, IndyCar would have penalized him for avoidable contact and contact with pit equipment.
The incident will certainly spark more discussions about closed-cockpit protection in open-wheel racing. Just one year ago, Justin Wilson was killed in a crash at Pocono Raceway when a piece of debris hit his helmet.
However, when Castroneves was interviewed about Monday's incident by NBCSN, he was in good spirits, and praised IndyCar for designing a car that kept him protected during the crash.
"Inside the car, I was actually more protected than what it looked like," said Castroneves. "Sometimes people don't realize the Verizon IndyCar Series are so much about safety and today is proof of that. Very glad that nobody got hurt."
---
---