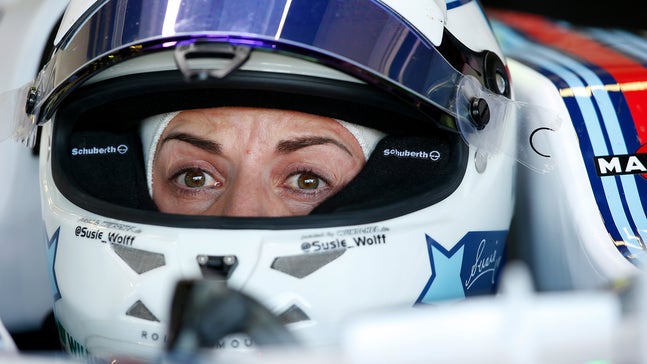 After making F1 history, Susie Wolff set to retire at end of year
Published
Nov. 4, 2015 11:51 a.m. ET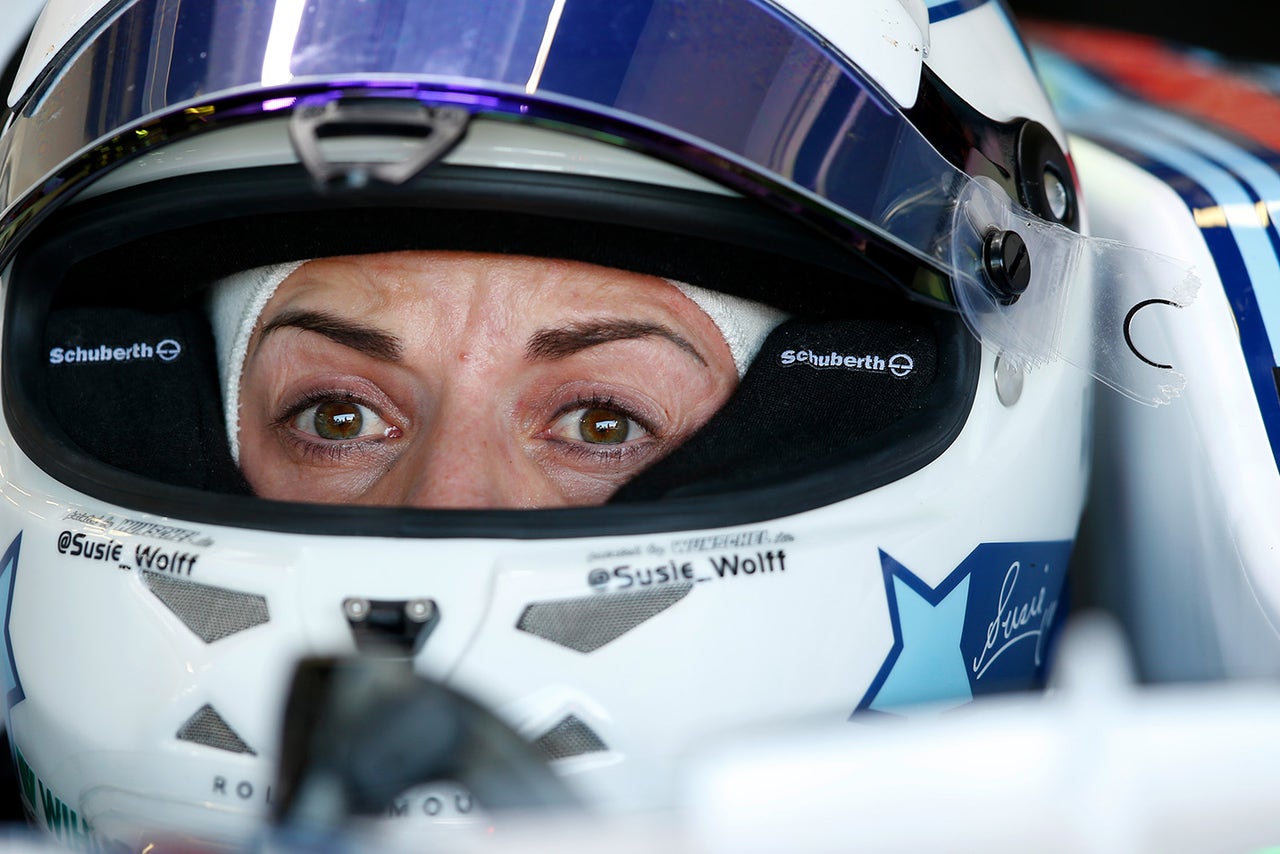 Susie Wolff has announced her retirement from competitive motorsports after four years with Williams, having acknowledged that she will never get a chance to race in F1.
During that time, Wolff held various roles, most recently as an official test driver.
Wolff, the wife of Mercedes team principal Toto Wolff, began her stint at Williams in 2012. She drove in several FP1 sessions, but her dream of racing at the top level remained out of reach.
Wolff's final outing will be in the upcoming Race of Champions.
"I'd like to thank Williams for the opportunity they have given me over the last few years, which has allowed me to achieve my dream of driving a Formula 1 car," said Wolff. "It has been great to work with everyone at the team, both at Grove and trackside, and I'd like to thank everyone who has been part of my journey at Williams.
"I am now closing this chapter but looking forward to new challenges in the future."
It remains to be seen whether Wolff is making room for a replacement, although Canadian Lance Stroll has been linked with Williams. GP2 driver Alex Lynn is also expected to have an enhanced role.
"Her feedback and knowledge of the car has been an important part our recent development and we will be sorry to see her go," deputy team principal Claire Williams said. "We want to thank her for all her efforts and wish her the very best for her future endeavours.
"We will of course be supporting both Susie and Felipe at the Race of Champions, and hope Susie has a great weekend to mark the last time we see her race."
---
---