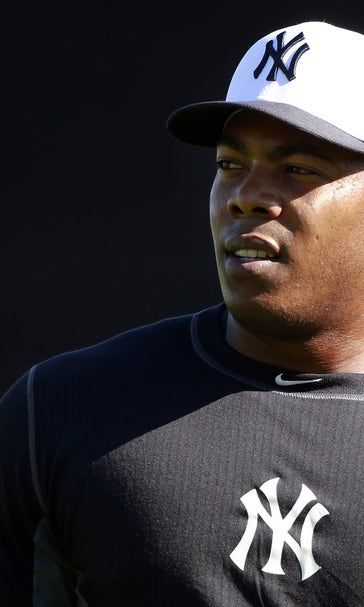 Yankees' Aroldis Chapman reinstated from MLB's suspended list
May 9, 2016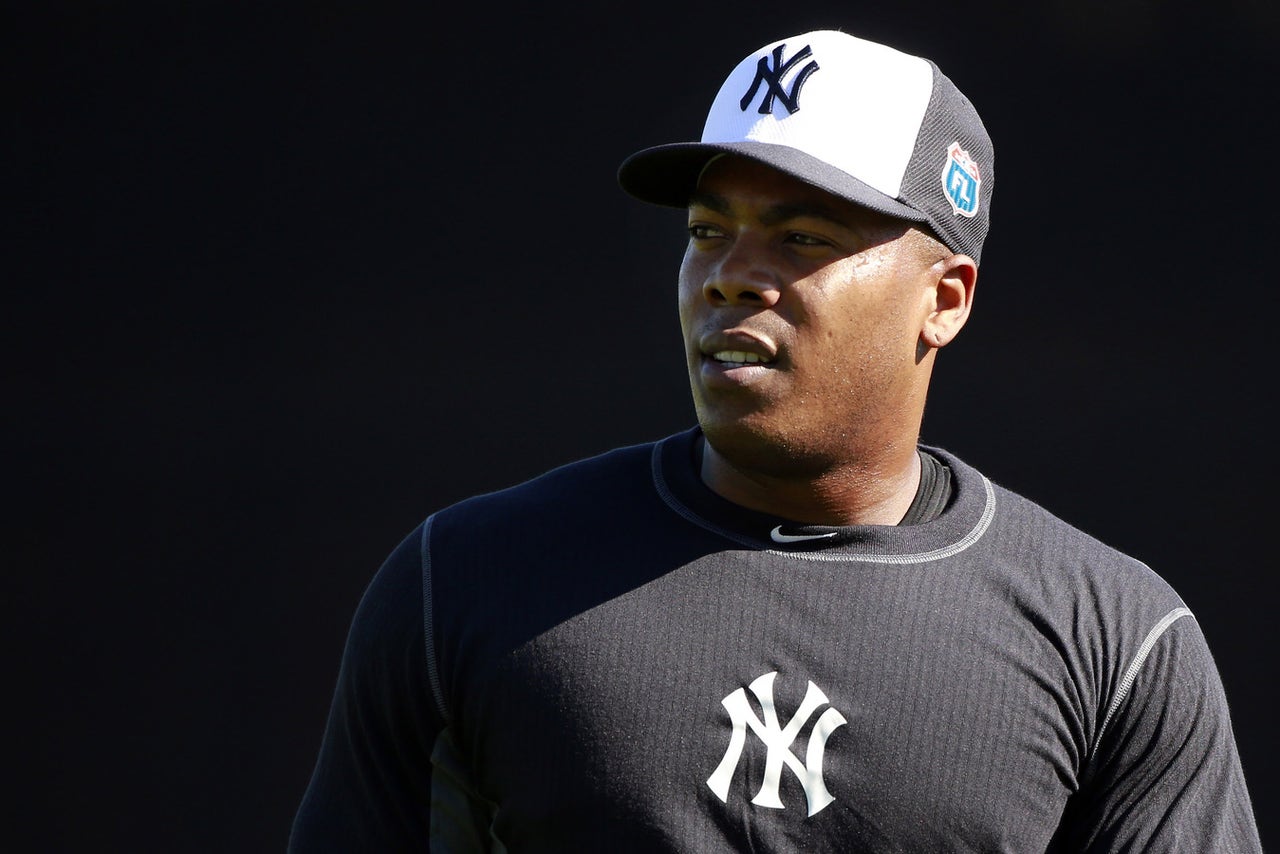 New York Yankees reliever Aroldis Chapman has been officially reinstated by Major League Baseball after completing a 30-game suspension for violating the league's domestic violence policy.
The left-hander will return to the Yankees on Monday night after serving 29 games -- due to a rainout -- without pay.
Chapman's suspension was announced by MLB in March, after details of an alleged domestic violence incident came to light. The league independently investigated the Oct. 30 incident, in which Chapman's girlfriend, 22-year-old Cristina Barnea, told police he pushed and choked her. The altercation escalated and Chapman allegedly fired eight shots from his handgun into a wall and window in his garage.
While no charges were filed, MLB's investigation determined that Chapman violated the league's domestic violence policy, therefore discipline was warranted. Chapman agreed to the 30-day suspension without appeal.
"I want to be clear, I did not in any way harm my girlfriend that evening," Chapman said in a statement released on March 1. "However, I should have exercised better judgment with respect to certain actions, and for that I am sorry. The decision to accept a suspension, as opposed to appealing one, was made after careful consideration. I made this decision in an effort to minimize the distractions that an appeal would cause the Yankees, my new teammates and most importantly, my family."
Chapman was the first player to be disciplined under the policy, which was put into place in August 2015.
---
---